"Football Town" Comes to NA
NFL Network will devote an October episode to the football program and the culture of NASH
Football may be a phenomenon in North Allegheny, but it took the cake when the NFL Network announced it had chosen North Allegheny as one of the eight schools across the nation to be featured on their new series Football Town. 
And on Thursday, September 7th and Friday, September 8th, the student body was treated to a look behind the scenes as producers, cameramen, and boom operators visited classrooms and Newman Stadium.
"NA was chosen because of its football tradition and academic excellence," NFL Network producer Terry Stewart said.
With only eight schools in the nation making the cut for this year's season, the selection process was stringent.
"I believe that we were chosen because of our rich football tradition and the tradition of western Pennsylvania football," Athletic Director Bob Bozzuto said. "We have a storied past, as many of our athletic programs do. I also think that, with the Pittsburgh Steelers being a candidate for Super Bowl champions, the NFL Network wanted to select a team in this area.  We're very fortunate they decided to pick NA."
While the crew was here to highlight the "football town" of North Allegheny, Friday night under the lights is viewed as much more than just an occasion for football.
"Friday nights are about more than the sport of football," Bozzuto added. "They're about community."

Stewart added that 4-star Tiger cornerback Joey Porter, Jr. is " a nice tie-in to the NFL." Porter Jr., who is the son of former Steelers linebacker Joey Porter, was the center of much of the NFL Network's attention, having gained much Division 1 attention from schools, including Penn State and Pitt.  The crew also conducted interviews with the coaching staff and other players and shot practice and game footage.
"Camera crews were all around the classrooms and the coaches were all mic'd up,"Head Coach Art Walker said. "It caused some distractions, but you have to weigh everything and understand that it's great for our football program and district. We were happy to do it."
Walker went on to detail what the coverage means for NA.
"We are honored," he said. "There are a lot of schools from western Pennsylvania they could have picked, but they picked us, and we're proud of that. Not only because of football, but because of the district and our academics. We believe they are going to show the student-athlete, not just the athlete. We are honored to represent western Pennsylvania, because there is so much tradition." 
Bozzuto echoed the sentiment. "We all talk about building upon the foundation," the Athletic Director said, "and I believe this is another means by which we can communicate to others our pride in our community and pride in our school."
The episode, which the crew said will likely feature not only the Football Team but also the fans and academic culture of NASH, is currently scheduled to air on Thursday, October 11th, during the Eagles-Giants broadcast of Thursday Night Football on the NFL Network.
About the Writer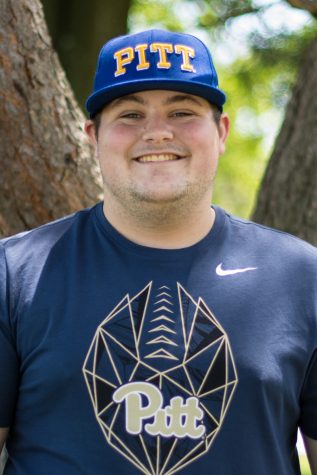 Nick Farabaugh, Sports Editor
Nick Farabaugh is a senior at NASH and the sports editor for The Uproar. Nick is a writer for SB Nation's Behind the Steel Curtain and is a WPXI Skylights High School Football Correspondent for the upcoming season. Aside from sportswriting, Nick also enjoys writing about social issues and advocating for them. Nick is very excited to join The Uproar for this school year and is looking to contribute...