Memes, an Examination
Hang on for a minute...we're trying to find some more stories you might like.
If there is one species of media that typifies the digital age, it is the humble meme. Of course, a meme may last a day, but another may stay popular for months or even years.  The best ones say a lot about ourselves, so let's examine a few notable efforts in recent memory.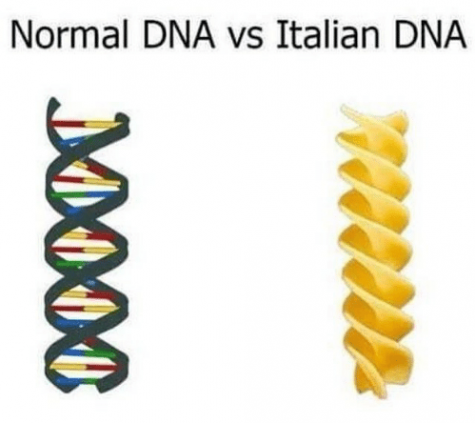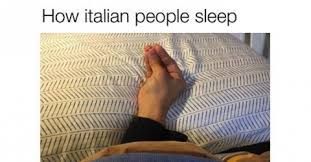 Oh, the classic Italian meme. Who doesn't love Italian food and the outgoing stereotypes of the Italian people? When we think of Italians we think of their food and affectionate people flopping their hands and arms around while talking. Therefore, it makes for the quintessential meme. On the right we observe the classic Italian hand gesture, fit for any occasion due to the cultural diffusion of this meme amongst society. It's not awkward anymore to walk up to your friend in school and mimic this gesture.  
On the left, we get a pretty clever science meme, comparing Italian DNA to the spiral shaped rigatoni pasta. My Italian grandparents would be proud to know how much their food is loved. Quite a "saucy" meme as they say. Get it? Pasta?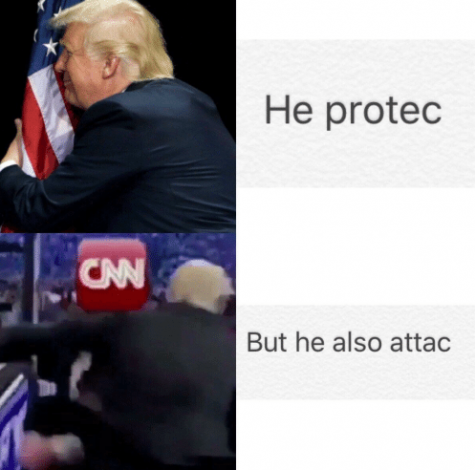 Here we have an innovative blend of two memes, the "he protec" and the "man who can do both". Trump is a man who can "do both" (protec and attac), as the popular meme and saying goes. Here, Trump is seen embracing the American Flag, the "protect" part of the meme. Below, he is seen "attacing" the fake news of CNN. Quite the bipartisan meme, whether you voted for Trump or not or agree with his politics, we can all appreciate the humor behind it, making it a fantastic political meme. Perhaps memes may be an evolution of the traditional political cartoon?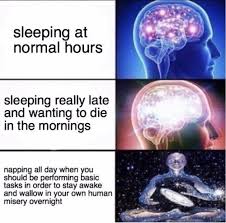 Saving the best for last, let's examine the "expanding brain" meme. Here, side by side, is a caption and picture of the brain and subconscious expanding as the lines of text and picture go down, suggesting that the most explosive, colorful picture is the best choice, that that one has reached nirvana and the apex of life. In this case, it is "napping all day while one should be performing basic functions." In other words, something most high school and college students can relate to, making this a fiery meme.  I give it an 11/10.
About the Writer
Nick Giorgetti, Political Editor
Nick Giorgetti is an expert memer, musician, second-generation Italian, food-loving and traveling senior, trapped in a perpetual search for the perfect...