More than a Class
Behind the scenes of Contemporary Novels
Hang on for a minute...we're trying to find some more stories you might like.
Though the school year is still young, more than a few students already appear to be dragging their feet as they trudge through the halls of NASH. Yet in Room 229, the Contemporary Novels class is just getting started.
"The course is an opportunity for students to read novels they want to read and not just what's assigned in school," said Mrs. Walters, who has taught the course since its inception over five years ago.
Seeing the word "novels" in a course title might scare some students away, but for the 13 students in the class, there is no better place for their inner bookworm to transform.
"I love to read but never have the time to, so I love contemporary novels," Leah Viscuso said.
"This year we're reading pieces like Room, To all the Boys I've Loved Before, and The Perks of Being a Wallflower, which will give kids the opportunity to talk about more modern-day issues," Walters added. 
One of the obstacles in a class with a lot of reading is managing the nightly page count.  However, Walters regularly asks the class what accommodates their schedules the best, and the assignments are adjusted accordingly.
Another unique aspect of the class: students play a central role in designing the curriculum.  The books are chosen by way of a class vote, and then students either purchase or borrow the selected texts. The student-driven course content allows for a rich learning environment.
Jenni Booker has found that the course allows her to expand her library. "I like this class because I love books, and my parents will buy them– if it's about school," the senior said.
Students have found themselves recommending this class to others, Hayley Simon– a senior this year– says, "I would recommend this class to anyone who wants to read during the day.  It is a unique class that allows students to have a good time with people who love books and movies as well."
Overall, what takes place in Room 229 is far more similar to a book club than your classic rigorous NA class. It is one of the more unique electives offered and allows its participants a thoroughly eye-opening experience through the wonders of literature.
About the Writer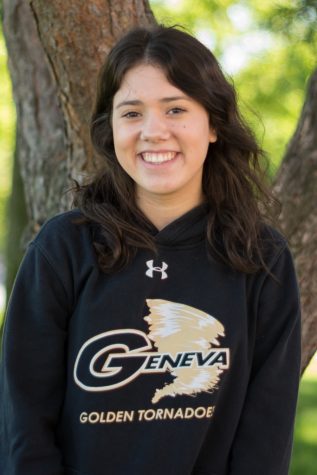 Rachel Schaelchlin, Reporter
Rachel Schaelchlin is a senior at NASH. This is her first year on The Uproar staff. She is a member of the National English Honors Society, and she plans...