Never Again
A gripping novel that makes readers ask, "What if it happened to me?"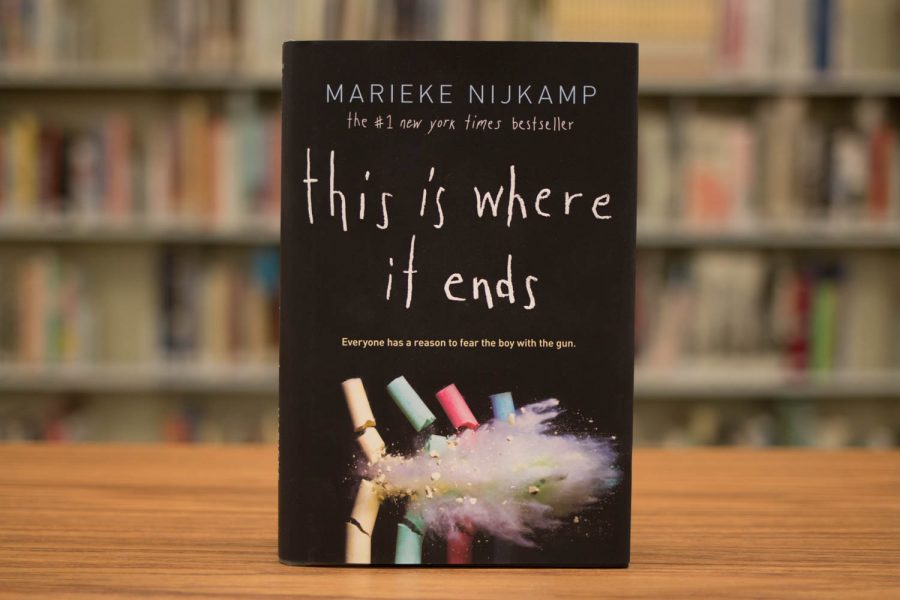 Every once in a while, a book comes along and rattles its readers to the very core. In my third period Contemporary Novels class, we just finished the book This is Where It Ends, and it opened so many doors and questions for me and my fellow classmates. Needless to say, it shook us profoundly.
Author Marieke Nijkamp sets forth a tale of every student's worst nightmare: a school shooting. Nijkamp travels into unwritten territory as she records the impossible, horrific, and tragic events of a fictional school shooting — an event that is an all too real and common tragedy in today's society.
The story, told from four different viewpoints of students at Opportunity High in Alabama, opens with Claire. A star athlete and member of the track team, Claire is opting out of the annual "Start-to-Semester" assembly to continue preparation for the start of track season. She is the only one of the four perspectives that is not in the actual school when the shooting occurs.
Viewpoints then shift to that of Tómas, who is the school's "bad boy" and trouble maker. Like Claire, Tómas is also opting out of the assembly as he and his friend, Fareed, are taking advantage of an empty principal's office and looking through student records.
Tómas' twin sister, Sylv, is in the auditorium and in the middle of all the action. Sylv takes on the third perspective, while her girlfriend, Autumn, is the fourth student to tell the story of that fateful day.
After the "Start-to-Semester" assembly comes to a close, students of Opportunity High fill the center aisles and make their way to the door. They began preceding out, but when a student tries to open one of the doors, it is locked. Other students try other doors and nothing — they are all locked.
Confusion runs through the administrators, students, and teachers in the auditorium before the first round of gunshots ring out.
Afraid and terrified, students drop to the ground, hiding behind chairs and under their backpacks. After the first round of shots is complete, students are able to get a look at the person shooting and see none other than Autumn's brother, Tyler, who was once a student at Opportunity High but dropped out because he felt everyone was being mean and not respectful to him as a person. 
Over the course of the book, the four students describe the scene of being in the auditorium and trying to get out, being outside of the auditorium and trying to save those inside, and being outside of the high school and trying to figure out what's happening inside.
The entire book serves as a testament to relationships above all, whether it is Autumn's relationship with her brother, Sylv's with her brother, or Autumn and Sylv's relationship. The conflict of the story deals with relationships, and it is ultimately a relationship which brings the gun fire to an end. Each narrator is connected somehow, and after the shooting, the whole school forms a relationship as the memories of that day cannot be recounted with anyone besides those in the auditorium on that January morning.
This novel hit home for so many different reasons, with the main one being that I am a high school student in the era where school shootings are way more common than they should be. Nijkamp definitely sparked a big conversation with questions filling readers' minds like, "What if it happened to me?" Yes, that question more than likely did come across all of us, whether it was after Sandy Hook or Parkland or Columbine, but reading the fictional words and actions of students was unlike anything I have seen on the news or read about in a paper.
While I do feel like this book did bring more awareness to such an unimaginable situation, I don't think it could prepare anyone for what might happen should this ever actually happen to them. No words, drills, or lessons can prepare someone to go through hell and back.
Nijkamp's words and descriptions rattled me to my very core. With insightful details and explanations, This is Where It Ends is a book that tackles an extremely sensitive topic. If you are up for the all-too-real scenarios written, then you should check this book out. If you find yourself uneasy about reading a book about such a topic, I would recommend trying something different.
About the Writer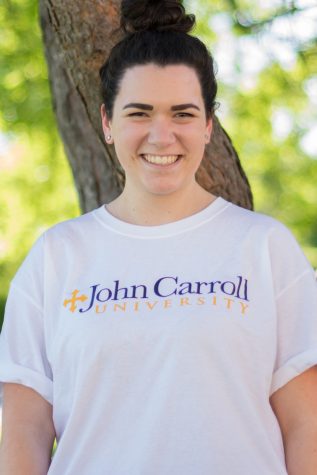 Carly DeArmit, Copy Editor
Carly DeArmit is a senior at North Allegheny Senior High. Prior to the Uproar, she has served as Editor-In-Chief for NAI's literary magazine, First Draft,...