Banned Book Club: The Bridge to Terabithia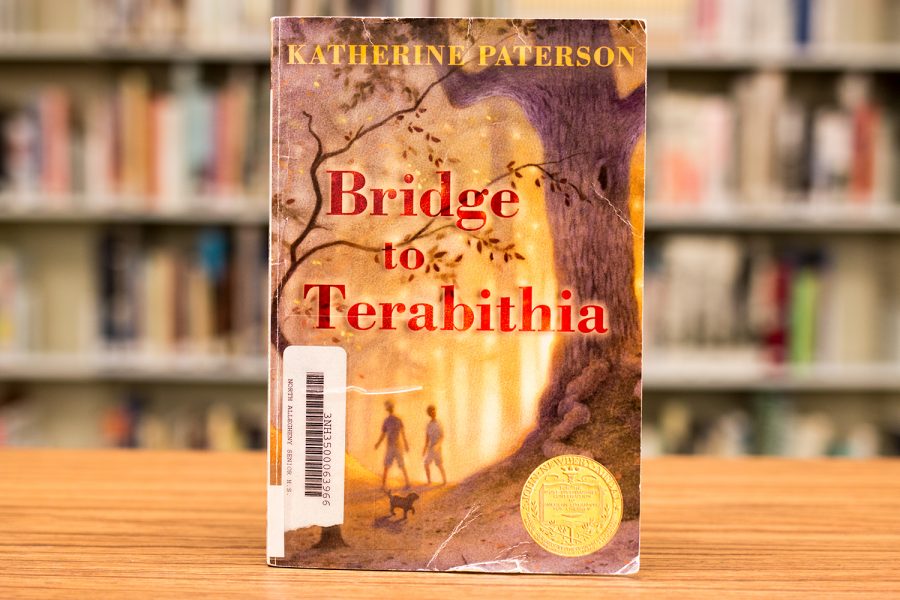 When I saw The Bridge to Terabithia on lists of banned books, I figured I had to read it.  I remember watching the movie probably about a decade ago, and it always struck a chord with me.
So, when April finally rolled around, I headed to the library in search of this month's book.  I spent 5 minutes scanning the shelves for Katherine Paterson's name, but all I could find were all those Maximum Ride books by James Patterson.  Confused by this, I asked Ms. Wienand because I was sure we had the book in the library.  She proceeded to guide me over to the children's section, where I quickly found it.
The Bridge to Terabithia by Katherine Paterson may be kept in the children's section of the NASH Library, but everyone can read and appreciate its message all the same.  It follows Jess, a boy about to enter fifth grade, and his struggles living in a house full of women. His father works through most days, and when he's not working, he's resting so that he can go back to work.  This leaves Jess at the mercy of his mother and four sisters. Jess can only escape through two things — drawing and running. Both make him feel free from all the troubles that are hurled towards him every day.  The running has more importance, though. It helps him train to be the fastest kid in the fifth grade.
While running one morning, Jess is approached by a girl from a family who had recently moved in.  Although he acts harshly towards her in their initial contact, believing he doesn't need any more girls in his life, they become quick friends.  Their friendship leads to an intense exploration of their imaginations, which is the catalyst for the creation of their fictional kingdom, Terabithia.
The book has dark tones that become more prevalent as it progresses, which makes it extremely obvious why it lands on so many banned book lists.  While I normally share what qualities often lead to the book's banning, I decided to leave them out of this one, as they are very pertinent to the plot as it progresses.
The Bridge to Terabithia has always been one of my favorites for no particular reason — it might be the extreme creativity expressed, or maybe how Paterson ties nature into that creativity.  Either way, its messages of loyalty and love make it one of my favorite coming-of-age books.
Guys!  We've almost made it to the end of the year.  There are only two books left, and since we don't have a lot of school time in June, I'll share the next two books here.  In May, we have Feed by M.T. Anderson.  I haven't heard much about it, but I'm pretty sure it has similar themes to 1984.  And the much anticipated June book will be Captain Underpants by Dav Pilkey, a classic from elementary school.  Library Club is also cooking up something really cool that should be revealed soon, so if you want some insider info, I suggest talking to Ms. Wienand about when our next meeting is.
About the Writer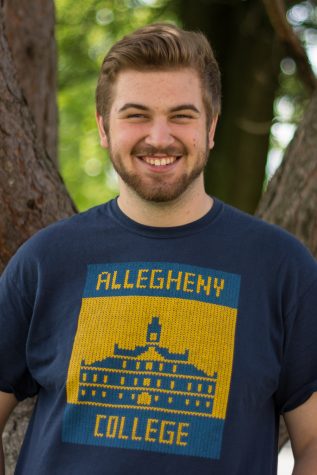 Roman Hladio, Reporter
Roman is a senior at NASH.  Along with his favorite hobby of bingeing podcasts, he enjoys wasting time with friends, listening to Gordon Ramsey yell at...