Building the Application
George Edleman will be visiting NASH to talk about what selective colleges want to see
Hang on for a minute...we're trying to find some more stories you might like.
It's reached the point in the school year where seniors are experiencing their final moments of high school, while juniors are beginning to seriously contemplate their lives after high school. For many juniors, this means getting a true start on college admissions this coming summer. No matter where you're applying, there's something new for everyone to learn during the process.
But for those students interested in applying to more selective colleges, Mr. Greg Edleman, who is the Director of Admissions at Carnegie Mellon University, will be visiting NASH on Tuesday, June 4th. The presentation, which is entitled Selective College Admissions, lasts from 8:10 to 9:10 AM, so attending students will be missing homeroom as well as their second period class.
Applying to selective colleges requires another level of effort entirely. Selective colleges may require extra standardized testing, such as SAT subject tests. Universities like Georgetown strongly recommend three of these tests, while many less selective colleges require none! Additionally, selective schools are more likely to ask students to write a number of supplemental essays, in order to weed out the large numbers of talented candidates. At selective schools, it isn't enough to just have great grades and test scores. Having those grades and scores only makes sure your application is considered, rather than instantly denied.
Mr. Edleman's presentation will entail his own personal observations from last year's group of applicants as well as insider advice on the college admissions process. Additionally, he will discuss portions of the application, such as extracurriculars, high school class rigor, and standardized testing, and how the applicant should best present these factors for a chance at admittance into a selective college.
"Mr. Edleman provides a unique window into the mysterious process of college admissions," said Mrs. Lombardi, a GOAL teacher, whose department helped organized the presentation and who has also attended Mr. Edleman's presentations in the past.
Unlike other college presentations, he has the capability to show students what colleges truly value in a student's application — because he himself is reviewing applications for a living.
"Sometimes students enter into the college application process without a full understanding of a university's institutional priorities (factors that influence the application process)," said Mrs. Lombardi. "In the past, Mr. Edleman has helped students to understand that every university has a set of priorities that may/may not be articulated to potential students — but these factors certainly affect admissions decisions."
Many NASH students are excited to be attending this event and have already signed up to participate.
"I think this presentation is going to be really helpful for me when I begin my applications," said junior Eshani Chauk. "I'm interested in the new things Mr. Edleman is going to talk to us about and I think it's going to be incredibly informative."
So juniors, mark your calendars, and sign up on the GOAL Blackboard page to get the inside scoop on college admissions by George Edleman.
About the Writer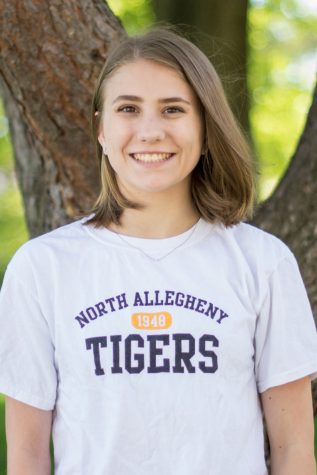 Caroline Mura, Reporter
Caroline Mura is a junior at NASH this year and is super excited to be writing for The Uproar! Previously an Atlanta native, she moved to Pittsburgh in...