Buy or Bye: Halloween Edition
The best and worst Halloween related items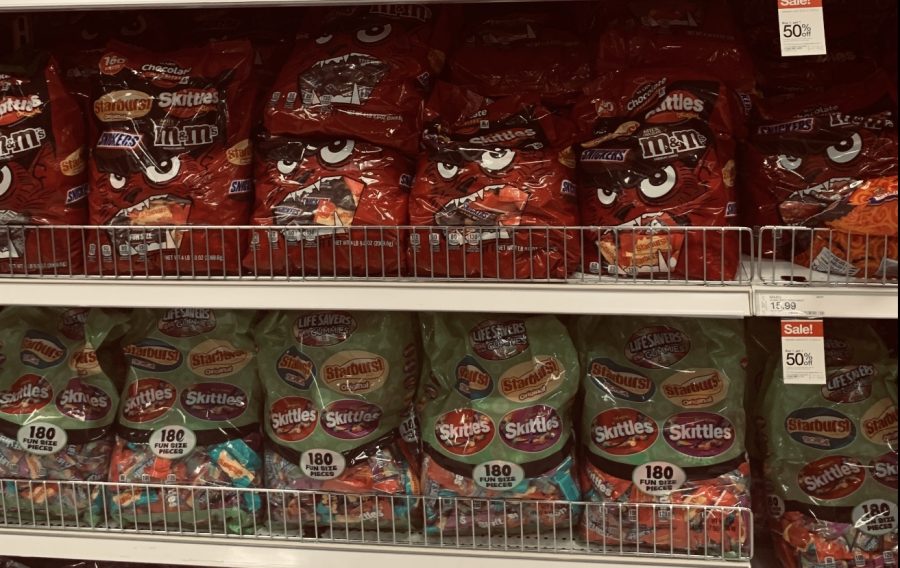 It is spooky season, my friends! Halloween celebrations should be bursting with spooky costumes, decorations, pumpkins, and tons of candy. Here are tips for what you should buy or bye while preparing for your upcoming spooky night!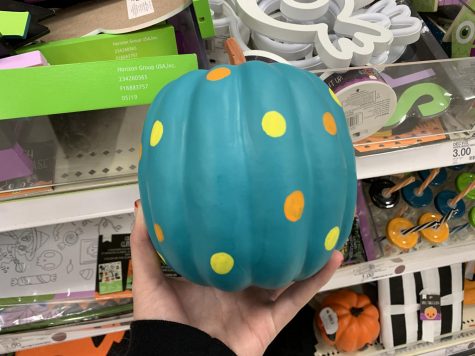 Decorative Pumpkin: BUY
This is an easy way to decorate your room for the spooky holiday that is coming up. You can get multiple pumpkins to brighten up your room into the holiday spirit. They come in a variety of colors and festive patterns. It is also a great gift to give to either your friends and family to get them into the spirit of the holiday.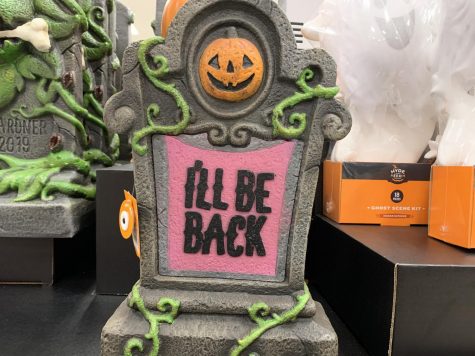 Spooky Yard Decorations: BYE
There are a ton of things that you can do to decorate your yard for the holiday. Pumpkins, like the one above, are a necessity. There are also Halloween themed lights to string around your porch or signs to lead potential trick-or-treaters to your door. The fake gravestone, as shown, is not my favorite yard decoration. You could get multiple to decorate and scare the trick or treaters away, but in reality most of us do not have the time or the effort.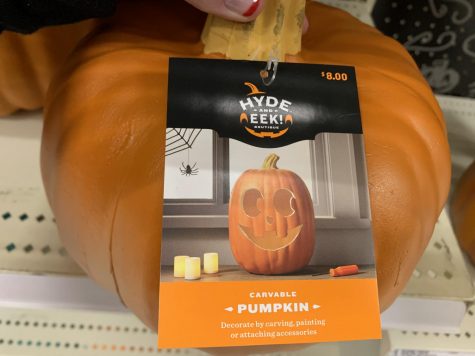 Carvable Pumpkin: BUY
With work, school, sports, and homework as parts of our daily routine, most of us do not have time to do much else. Trying to get to the pumpkin patch to get a real pumpkin to carve in time for Halloween is not an easy task. This carvable pumpkin is an easy, mess-free, and quick way to carve jack-o'-lanterns. It is a great way to bring this holiday to life and carve pumpkins with all your friends by creating spooky designs to scare trick or treaters away!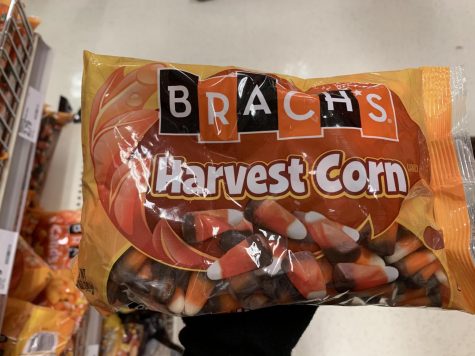 Chocolate Candy Corn: BYE
I noticed a new flavor of candy corn while I was doing my Halloween shopping this year.  These new brown, orange and yellow candy corn are different from the original ones, not only in their coloring, but with a new chocolate flavoring as well. Perhaps these would appeal to the people who love chocolate and candy corn. Even though I love chocolate, I personally will be sticking to the original candy corn, and most likely eating as many of them as I can this holiday season!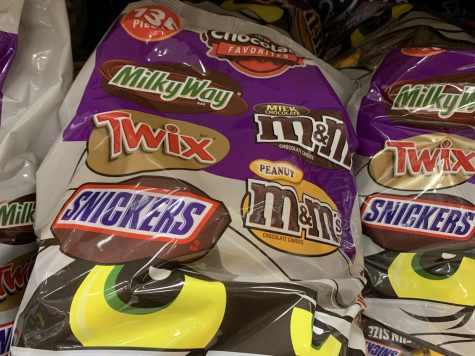 Candy: BUY
At this time of year, there is a vast selection of treats, from Hershey's bars and M&M's to Reese's cups. Every other type of candy that you can think of lines the shelves at all your local stores. Halloween is the one holiday that gives you an excuse to be able to eat as much candy as you want. It is also fun to end an evening of trick-or-treating by having your friends dump their buckets and trade their candy to maximize feasting on your favorite treats. Enjoy the candy you either buy for yourself, or go out and get while trick-or-treating!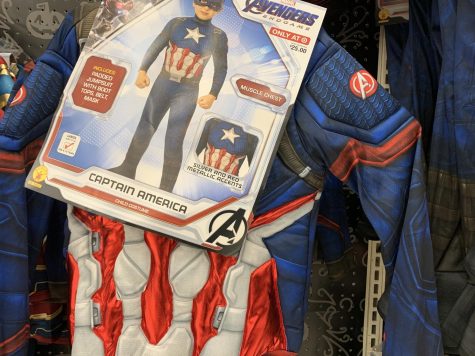 Costumes: BYE
Having a costume to dress up as your favorite character is very important necessity if you plan to go out trick-or-treating on Halloween night or plan on going to a Halloween party. However, as most of us get older, we are less interested in going out in the cold to go out for candy that we could just drive somewhere to get. Therefore, having a ridiculous costume is an unnecessary part of the Halloween celebration.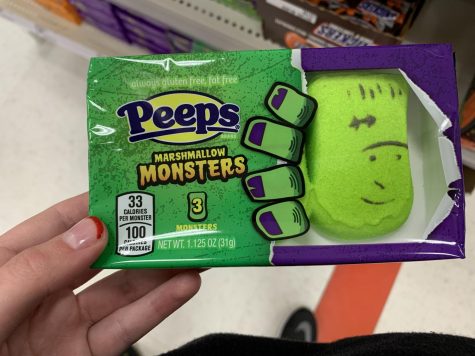 Peeps: BUY
Peeps are one of my favorite treats to buy for each holiday. It gives me an excuse to eat nothing but colored sugar and marshmallows. Plus, they have them in all different shapes and colors, designed specifically for each holiday. Who wouldn't enjoy that?
Halloween Cereal: BYE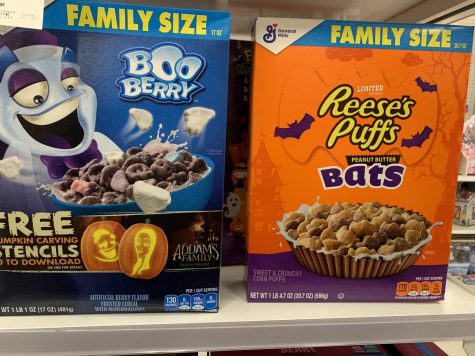 Ever heard of Boo Berries or Reese's Puffs Bats? Yeah, me neither. I got a box for myself to try to prepare for the holiday by eating a very sugary cereal. I was disappointed, as neither cereals lived up to my expectations. Sugar in candy form is much more enjoyable than some of these sugary cereals.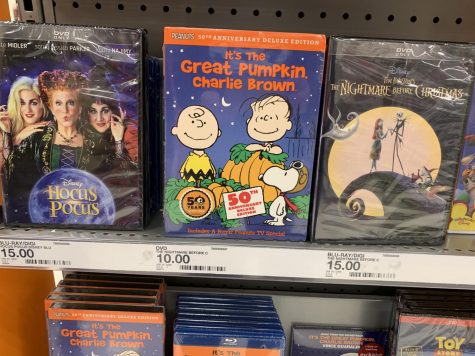 Halloween Movies: BUY
You obviously need something fun to do on Halloween, so grab some friends, candy, and snacks for a movie night. There are many classic halloween movies, for example Hocus Pocus or Charlie Brown. If you are feeling brave enough, you could always watch more scarier movies like Insidious or IT. Whether you are in the mood for silly or spooky, movies are a perfect way to spend Halloween night!
About the Writer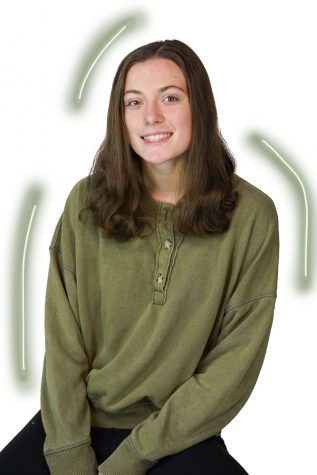 Megan Wilson, Staff Writer
Megan Wilson is a senior at NASH who is a part of the school orchestra and captain for the NAGU frisbee team. In her free time, she loves to hang out with...