Whiz Kid
All those hours playing Fortnite, and Jiang Feng Chu still aced the SAT.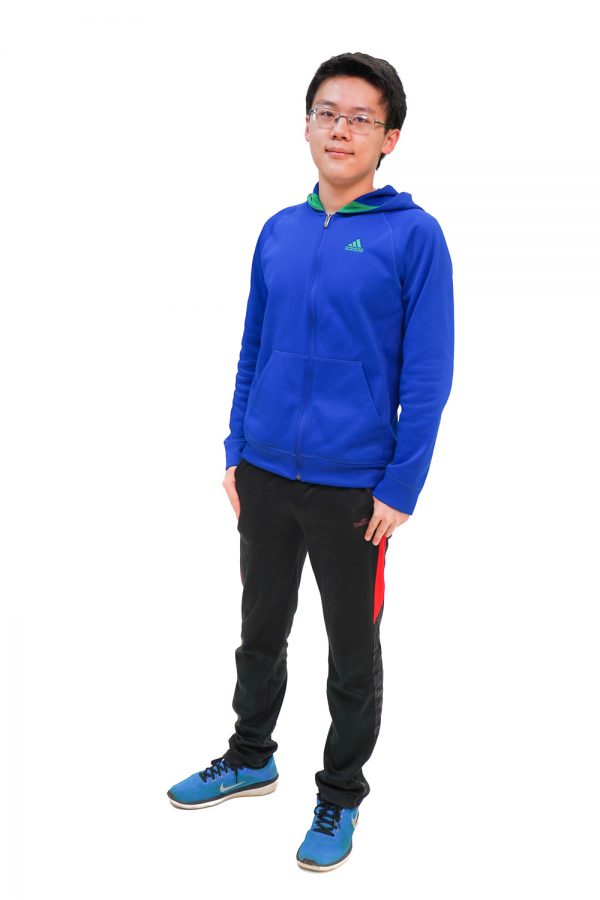 So, have you always been passionate about academics?
Not exactly.  I constantly got into trouble from when I came to NA in 1st grade to the end of 4th grade.  I started to focus more on my studies in middle school, which was when I was exposed to a lot of new STEM opportunities through the GOAL program.
In school, what's your favorite subject/what do you plan on focusing on in college?
Chemistry and/or computer science.
What's your #1 school right now?
Either Princeton or USC
What draws you so much to academics?
Satisfying my curiosity for understanding new concepts — to learn things that are useful for everyday life.
Do you have a favorite or impactful teacher or class?
I can't really pick a favorite, but all of my academic classes at NASH have been incredibly engaging.  I used to think STEM classes like chemistry or biology were my favorites, but this year I've really enjoyed my humanities and social science classes, such as European history and economics.
Do you have any superstitious study habits?
Not really.  I try to avoid listening to music when I'm working on something that requires a lot of concentration (e.g. college essays).
Thoughts on procrastination?
Don't do it.  I know it's tempting to push things back until the night before the deadline, but there are always so many ways things can go wrong, and if you believe in Murphy's Law, "Anything that can go wrong will go wrong."
What advice would you give an upcoming students about school and work?
Work harder.  If you get standardized testing and other prerequisites for college apps out of the way early, you'll be miles ahead of everyone else when you start applying to schools.  Make sure you get to know your junior year teachers because they will be writing the bulk of your recommendations for college and scholarship applications.  In short, don't be like me and regret how you wasted three years of high school.
Where do you see yourself in ten years?
Hopefully either working as a software engineer in California or finishing residency in my specialty as a physician, but who knows?
Unfortunately, students are often reduced to numbers. How are you more than your scores and your GPA?
Well, I don't like how people sometimes see me as a "walking brain."  This has gotten better over the years, but I still feel that people forget I'm a human being with whom they can have a normal conversation.
Outside of class, what do you enjoy doing?
Playing piano and clarinet at Passavant Hospital, watching Golden Age and New Hollywood-era movies, improving my foreign language skills, reading interesting Wikipedia articles, tutoring my classmates, cooking seafood paella, visiting national parks, and competing on the science bowl team.
How'd you get into playing at Passavant?
I started playing piano and clarinet at Passavant because I wanted to do more with my musical ability than simply playing in competitions and recitals.  I really enjoy volunteering there because I get to talk to patients about my music and see how it positively affects them.
Do you have any good stories from Passavant?
My favorite story is when I received a flower bouquet from an older lady after she had listened to me play Beethoven's Appassionata.  She had tears in her eyes, and I have to admit I wasn't too far from crying myself.  It was such a beautiful moment.
What languages are you fluent in?
I'm completely fluent in English and Chinese, and I'm close to working proficiency in German.  I'm also learning French, but I wouldn't say I'm anywhere near fluent yet.
Finally, if you change anything about your academic career, would you?
If only I spent those hours playing Fortnite doing something useful…
About the Writer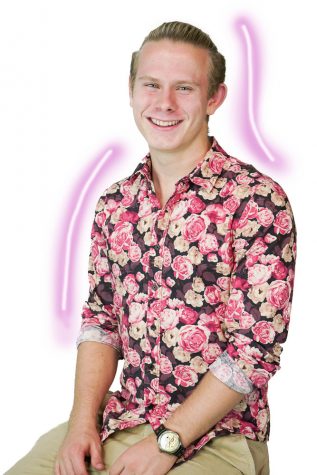 Jonathan Ross, Co-Editor-in-Chief
Jonathan Ross is a senior at NASH. He enjoys brewing kombucha, writing poetry, and starting conversations.