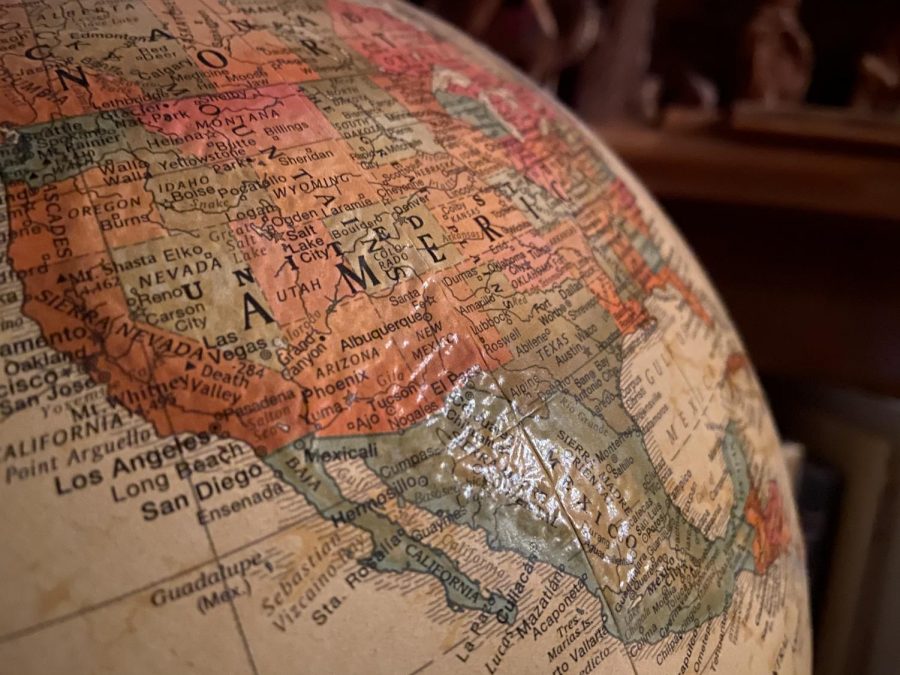 photo by Meg Rees
Daily life at NASH can lead us to believe that everyone has found their place here.  We see our friends at lunch and in the halls and know the routine of the bell schedule and extra-curricular activities as if we've been at NA all our lives.  In fact, most of us have.
But not all.
According to the Counseling Office, nine juniors and nine seniors are entirely new to NA this year.  As hard as it must be to get used to a new high school, the struggle of maintaining relations with friends who are now far away can be even harder, something many of us are familiar with.
One of the saddest and the most memorable days in my life occurred almost four years ago now. That day was when I found out my best friend was moving, and not just to a different city, but to a whole different country across the world. The two of us did everything together, from school activities to hanging out outside of school. I always thought that we would continue to be close friends until college came around and we would go our separate ways. When I learned of the news that she was really leaving Pittsburgh for good, my heart sank and sadness consumed me. I tried to mentally prepare myself for the day that she would be moving; however, it took a long time for the news to sink in. 
My naive eighth grade self did not truly realize the magnitude of the news until the day that she left. My life changed forever the day in April 2016 when I went to her house for the last time to bid goodbye to her whole family. 
When I first learned of the devastating news, I assumed that we would visit each other often and still be just as close friends. We both had high expectations of ourselves.  We never doubted that we would keep up with each other. I knew that even though we would both be busy with our own lives that we would find a time to get together.  After all, we both had breaks during the school year and, of course, the long summer break. 
Our expectations were shattered when we finally lived out the reality that we lived in different countries of the world separated with a six-hour time difference. Most days of the week we were both busy with our own activities and school on top of it. My best friend was especially busy, as she moved to India partly to pursue a professional golf career. We would text and Facetime whenever life allowed between her rigorous training schedule and my life here in the States. 
As the years started to pass, the amount of communication started to decrease,  even though the age of social media was rising. Most days, we were simply too busy to have the free time to Facetime call each other, as every call would take hours due to the high volume of content we had to share with each other. We ultimately decided that text messaging would be the best way to stay in contact and maintain our strong friendship.
These days, we respond to each other every morning and night so that, when one of us wakes up, there is a message awaiting from the other. Our method works for now, with the help of social media, but both of us will be graduating high school and moving on to our more independent chapters.
Yet this upcoming independence may mean that a reunion may be more likely.  When the day finally comes that we will see each other in person again for the first time in years, I know that all the hard times will be worth it, as she is the person who still knows me the best.
After all, distance means nothing when someone means everything.