History is All You Left Me Review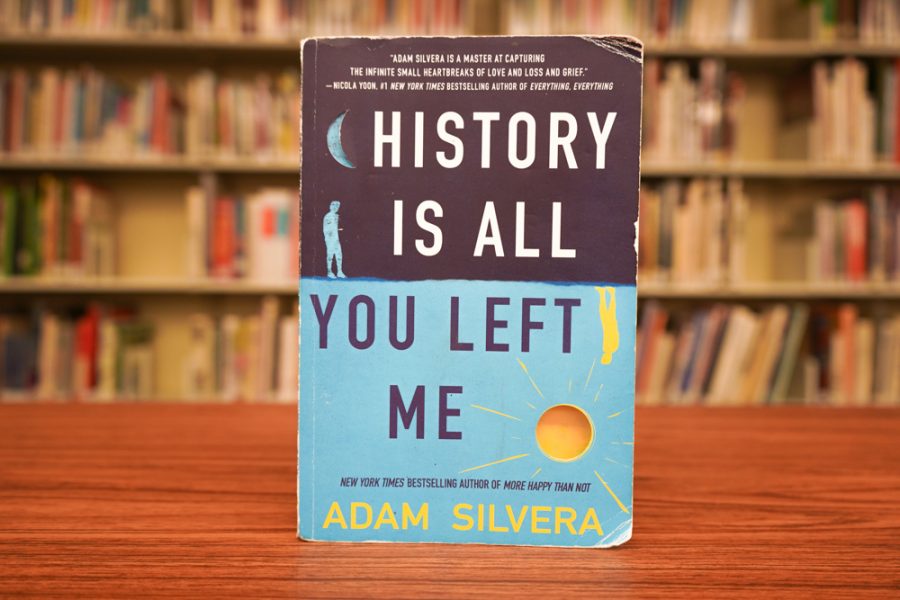 What would you do if the person you're in love with died? What about if the only person who understands your pain is their new boyfriend?
In the novel History is All You Left Me, Griffin has to deal with the repercussions of the death of his ex-boyfriend Theo and the only person who may be able to understand how he feels is Theo's new boyfriend from college, Jackson.
Be warned. This book is emotionally tolling and starts on an extremely heavy note. The opening line is "You're still alive in alternate universes, Theo, but I live in the real world, where this morning you're having an open-casket funeral." Author Adam Silvera doesn't shy away from death and makes the reader feel the full weight of losing someone.
The chapters switch between "Today", the present after Theo's death, and "History", the story of their relationship. As Griffin learns how to live in a world where Theo is gone, the reader discovers the history of their relationship before coming back to the present with the pain of wondering what could have been. It's a risky yet effective choice, because the traditional climax of the story occurs before the first word. The past serves as the rising action while the present is the resolution, spliced together to tell Griffin's story.
I am familiar with Silvera's work, having previously read They Both Die at the End and What if it's Us (co-written by Becky Albertalli). I knew what I was getting into when I picked up this book, so it sat on my bedside table for weeks until I knew I had the emotional capacity to be able to get through it. I have to say that it was well worth the wait.
This book is exceptionally well-written. The changes between the present and the past take the reader on a tour through Griffin's mind and how he remembers his time with Theo. Silvera has a talent for consistently ending chapters with heart-wrenching lines that make the reader feel the same pain as Griffin. The characters feel like living people who deal with grief in real and sometimes irrational ways.
Griffin has OCD (obsessive-compulsive disorder), triggered by odd numbers that affects his life to the point that he can only do tasks on even minutes and sometimes can't function because he's caught up in obsessive thoughts. He deals with the anxiety this causes by scratching his palm or pulling on his earlobe until he has a chance to fix what is bothering him. All of the compulsions that Griffin has are based on Silvera's own experiences having OCD. It is a realistic and unromanticized depiction of what it is like for a person living with this disorder. While his experience may not be true for everyone, it is still an accurate representation which is still very much needed for mental health issues.
In their home lives, Griffin and Theo are both shown to have two loving parents, which is refreshing to see in young adult literature, as not many characters in popular young adult stories have parents (plural) let alone ones that support their child. Even though many people still experience discrimination for their sexuality, it's helpful for adolescents to see that coming out can be a positive experience.
Although the main plot of the book is about the romance between Griffin and Theo, there is still a strong focus on relationships between friends. Griffin and Jackson both push their friends away to make room for their respective relationships with Theo and then again when they are mourning his death. The book addresses this in a mature way without giving the main characters immediate forgiveness from their friends, showing that a person's actions will still have consequences even if it occurs during an emotional outburst.
When I finished History is All You Left Me, I had to lie down and take a nap because I had invested so much energy in these characters and their lives. Silvera's work is transformative and existential and I highly recommend reading one of his books.
If you're interested, copies are available for checkout at the NASH library.
About the Writer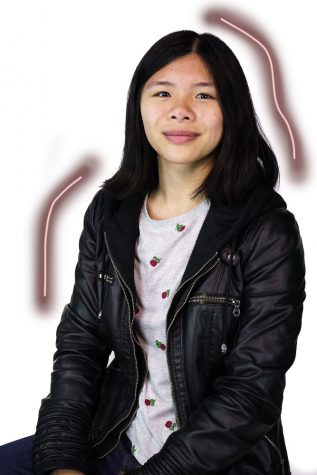 Katie Golden, Co-Editor-in-Chief
Katie Golden is a senior on the NASH Uproar.