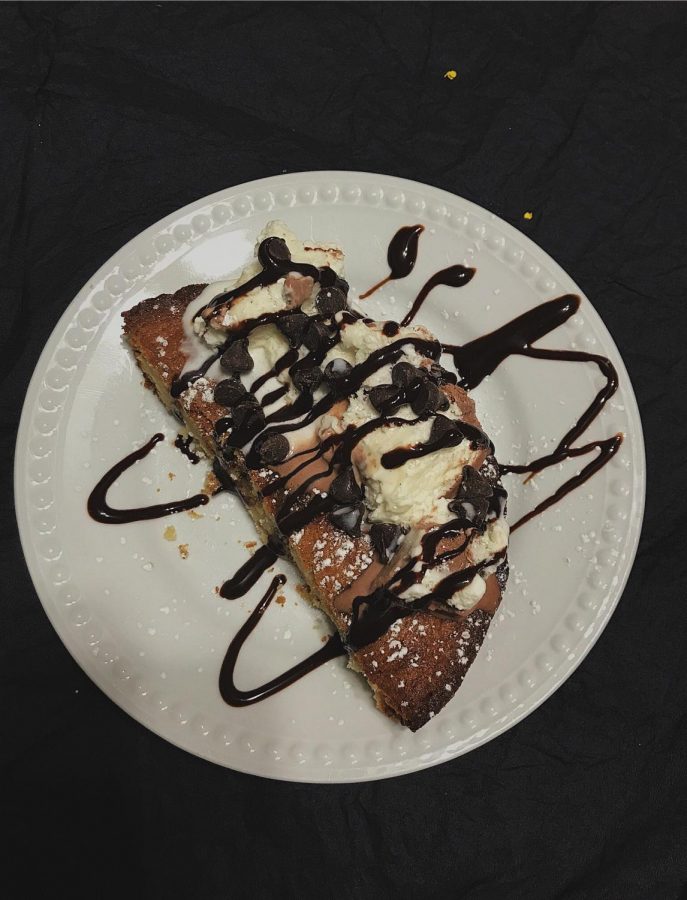 During social distancing, there comes a time when one runs out of things to do, and boredom strikes. Instead of spending hours switching between apps, try baking. It provides a productive yet enjoyable change of pace, and the best part, obviously, is being able to taste the product once it's finished. Additionally, baking can help relax the mind. Studies have even shown that it can help with stress, which is relevant to all self-quarantining.
With that said, here are three easy but tasty recipes to try out during your free time.
Cookie Skillet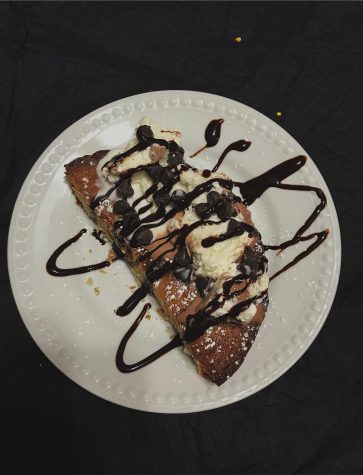 For those missing the Conley Cookies from Monte Cello's, this recipe is a perfect stand-in.
Needed Ingredients: 1o-inch cast iron skillet, 1 cup of unsalted butter (softened), 1 cup of sugar, 1/2 cup of brown sugar, 1 tablespoon of vanilla, 2 large eggs, 2 3/4 cup of flour, 1 teaspoon  of baking soda, 1/2 of teaspoon salt, 1 cup of chocolate chips, ice cream (optional)
Recipe Directions: Pre-heat oven to 350 degrees, and spray cast iron skillet with baking spray. Cream the butter and sugars on high in a stand mixer until fluffy and dough-like. Add vanilla and eggs until fully incorporated. Add in the flour, baking soda, salt, and lastly, the chocolate chips. Add the dough evenly into the skillet. Bake for 20 minutes covered with foil, and then an additional 10 minutes uncovered. If desired, pair with ice cream, chocolate syrup, and any other toppings to add to the flavor of the cookie!
Peanut Butter Cookies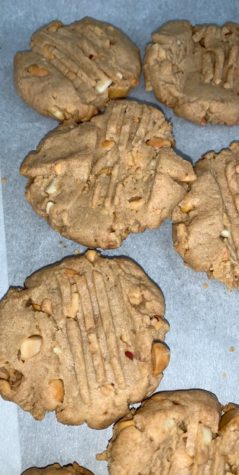 These very simple cookies are perfect for beginner bakers. The recipe only calls for four ingredients, and all are common household items. Although they are simple, they still taste amazing!
Needed Ingredients: 1 cup of peanut butter, 3/4 cup of flour, 1/4 cup of maple syrup, and 1/4 cup of chocolate chips.
Recipe Directions: Preheat the oven to 350 degrees. Combine all ingredients in a bowl, ending with the chocolate chips being incorporated last. Roll dough into about 12 ball sized shapes, and place on a parchment paper-lined baking sheet. Press down with a fork to get a cookie shape. Bake for about 12-15 minutes, and enjoy!
Oreo Milkshakes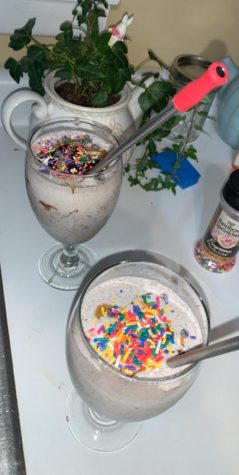 Oreo Milkshakes are perfect for the arrival of warmer days.  There's nothing better to cool down with!
Needed Ingredients: Five or six crushed Oreo cookies, one cup of milk, two scoops of either vanilla or cookies and cream ice cream, whipped cream for garnishing, chocolate syrup for garnishing, sprinkles (optional)
Recipe Directions: Grab a glass and pour chocolate syrup on the sides. Swirl the glass to coat it with the chocolate syrup. Put the glass in the refrigerator for a few minutes. Add the cookies, milk, and ice cream in a blender. Blend until a smooth, thick shake is produced. Pour the shake in the chocolate syrup prepared glass. Top it off with whipped cream, and some crushed cookies. If desired, sprinkles or other toppings can also be added.