In (Remote) Harmony
Once Chorus teacher Mr. Schmiech found the SmartMusic app, it was good to hear his students' voices again.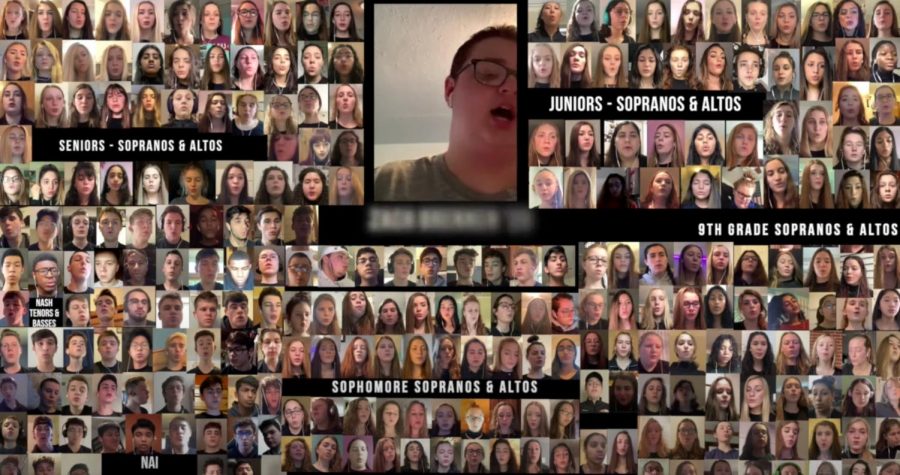 At over 11,000 YouTube views only a week after its release, the NA Chorus's virtual ensemble performance of the Grammy-winning song "Baba Yetu" was all the more impressive in light of the challenges Choral Director David Schmiech faced in pulling together his whopping group of 300 group from the remote reaches of their own homes.
The transition to online learning has gone more smoothly for some classes than for others.  In textbook-based classes, remote instruction has progressed without much interruption.  But in classes like Chorus, the shift was not so easy.
"I just assumed we'd be done with Chorus," NASH senior Carsyn Nash said. "When school closed in March, I was devastated to think I'd be saying goodbye to Mr. Schmiech."
But Nash and her fellow performers were delighted to see how Mr. Schmiech rose to the challenge.
Schmiech found the app SmartMusic, a typically expensive piece of software that was recently made free to music teachers and students during the shutdown. The app, which allows singers to work at their own pace, includes features like live feedback, sight-reading, and online quizzes.
"The app is fantastic for our online situation," Schmiech said. "Since chorus is built on live collaboration, trying to find a tool that would be helpful without being cumbersome was challenging."
Time spent practicing by the students is recorded through the app and sent directly back to Schmiech.
"The downside has been the fact that we had to move our classes online so quickly that we didn't have a lot of time to really learn how to use the app," Schmiech said. "I wasn't sure how to set up and assignments and be sure they would translate on the students' side."
NA Choirs
For junior Julia Wonsettler, however, the challenges of learning a new instructional model have been well worth the effort.
"The fact that we get direct feedback on our intonation is really helpful," Wonsettler said. "I also think I'm learning my songs faster by following a track."
But for senior Lily Kenna, the SmartMusic app is a bit too focused on the individual performer.
"I hate hearing myself sing," Kenna said. "It's so embarrassing when I get the notes wrong and it pops up on the screen."
Yet it's hard to deny that the app hasn't been a blessing for a class that was so dependent on interaction. The choir's YouTube video from last week would not have been possible without SmartMusic.
"The app allowed students to practice and receive live feedback before they recorded their individual videos and submitted them to me for the compilation," Schmiech said.
Though traditional music education has ended for the rest of this school year, technology has allowed teachers and students to find new and exciting ways to lift their voices.
"I'm learning a ton," Schmiech said. "It is hard to solve problems without being able to troubleshoot in person, but the app is keeping us singing in some capacity, and that is a win." 
About the Writer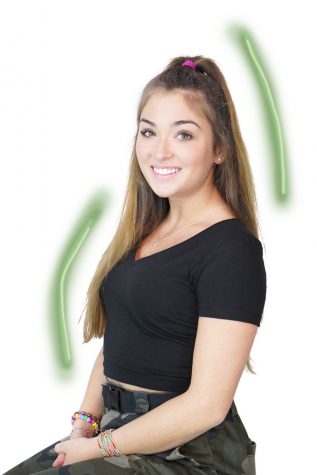 Mia Capretta, Staff Writer
Mia Capretta is a senior at NASH. She loves English class and creative writing. Mia is a part of the chorus and is planning on attending Duquesne University to study psychology after she graduates.