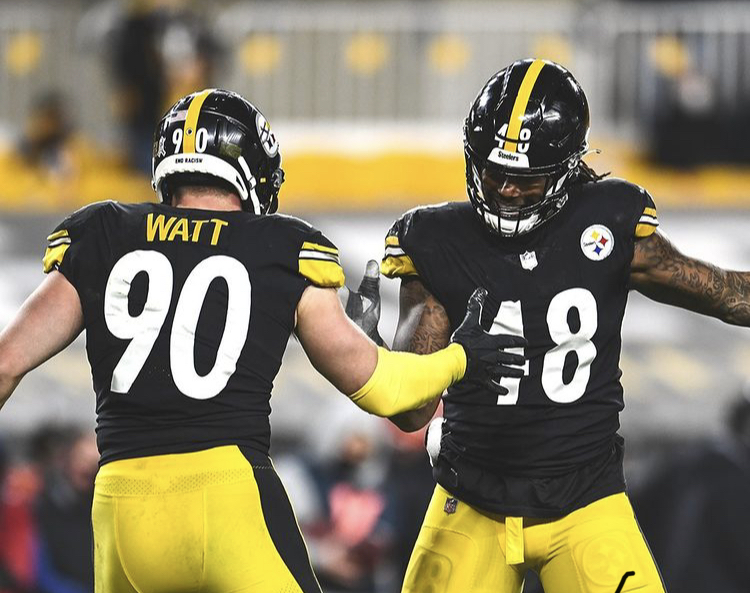 image courtesy of Steelers via Instagram
The City of Champions appears at a new peak as the Pittsburgh Steelers boast a winning streak of what some are calling "on cloud 9-0." According to CBS Sports, they are the 21st team tin NFL history o reach such a record.
The team's ninth win comes after a drubbing of the Cincinnati Bengals last Sunday at Heinz Field, 36-10.  This is the first time in franchise history that the Steelers have been undefeated for this long. 
But the schedule gets tougher from here, leaving fans here at NA split between unwavering faith and unsettling doubt.
Joseph Gaita, a sophomore NAI, is decidedly among the faithful.
"I think the Steelers have a good chance of making it to the Super Bowl," he said. 
However, Gaita is not ignoring the setbacks. 
"There are also the Chiefs, Ravens, and a lot of other good teams that we would have to play to get there," he added.
Junior Hayden Klein agreed that the tougher teams in the second half of the Steelers' schedule will pose difficulty.
"Several tough opponents are up ahead—Bills and Browns," Klein said. "I think those will be tough to win." 
Like many other Pittsburgh fans, however, Klein is not worried.
"I truly believe that the Steelers will win the Super Bowl, but I'd say that the perfect season seems unlikely," he said.
He predicts the lengthy winning streak will be concluded during playoff times.
"I'll hold my breath and pray," Klein concluded  
Others are not so hopeful. NASH's Modern American History and Politics teacher Mr. Kodenkandeth believes that games coming up will result in losses. 
"We will lose to the Browns because we will be resting our starters," he said. "They will lose in that game to the Chiefs because our pass defense is suspect."  
But junior Zach Webster challenged Kodenkandeth's assumptions.
"I honestly think we could go undefeated because we have an easy schedule," he said. 
Yet, it may not be the schedule that will set the Steelers back.
Webster continued, "To make it the Super Bowl or go far in the playoffs, we need to get the run game involved more and tighten up our pass defense."
The run game is a topic that has come up in many conversations concerning areas of improvement that the undefeated team must straighten out. 
Algebra and Pre-Calculus teacher Mr. Hannan touched upon this subject when predicting the Steelers' future performances. 
"I'm also worried about our lack of a running game," Hannan explained. "That being said, I think our winning streak will continue and we are definite Super Bowl contenders."
What Hannan doesn't want to see is a repetition of the 2017 season, where the Steelers were defeated in the very first playoff game, eliminating their Super Bowl chances. 
Obviously, the 2017 season had a drastically different layout, but despite all of the negative factors 2020 has brought, this year is by far one of the best seasons for the Steelers.
The team will face the Jacksonville Jaguars this Sunday. But an even bigger game will occur when they suit up against their arch-rival, the Baltimore Ravens, on Thanksgiving Day.
Will the winning streak continue? Fans will just have to let the butterflies in their stomachs continue to flutter as they wait for a final score.