5 Unique Christmas Cookies
Here are some fun and easy holiday cookies that anyone could bake.
The Holidays are filled with traditions. Whatever a person celebrates, they get together and create new memories each year.
Many families have incorporated baking Christmas cookies during the Holiday season. My family, however, has never been big on baking. If I am being truly honest, I don't think I ever baked Christmas cookies. But since 2020 has gifted me much free time, I thought this would be the perfect time to try.
From one inexperienced baker to another, I am reviewing five easy but unique Christmas cookies. Just remember, baking can be made personal by making the recipe your own. Have fun with it and don't be afraid to fail.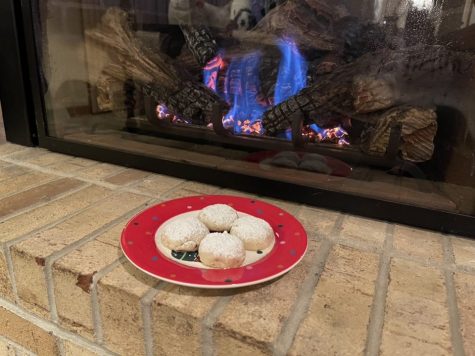 This cookie was the easiest and quickest one to make. It took about 45 minutes to make and shape. My advice while attempting this is to first roll the dough into a ball. Next, make a hook with your pointer finger and use your knuckles to indent the dough. Then, put the raspberry jam in the hole. Lastly, pinch the dough back into a ball and roll it to smooth it out. That was the easiest way to fill the cookies that I found.
However, it was a pain to wait for the cookies to chill for an hour and a half. But during that time it's a good idea to start cleaning up what you are finished with. When applying the powdered sugar, I used a mini strainer and mixed it with a spoon to get the effect of a lightly sugared cookie. The recipe also calls for almond extract, but I forgot to add it. I thought the almond flavor was perfect with just the crushed almonds.
Overall, this was hands down my favorite cookie. It had a nice almond flavor with a sweet fruity filling. 
Rating: ★★★★★
******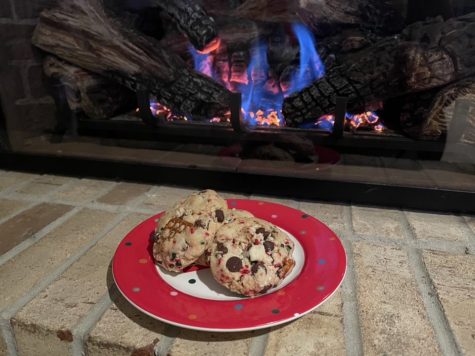 Do not be fooled by the name — these cookies are anything but trash. This treat is a perfect combination of sweet and salty. The cookie itself contains chocolate chips, sprinkles, pretzels, and potato chips.
I would personally recommend this cookie to anyone looking to make fun cookies with their kids, or younger siblings. I feel it is a fun cookie to make and children would enjoy it. The colorful yet delicious cookie only took an hour to make and bake. I do, however, recommend folding the dough with your hands. I used my mother's plastic spatula and snapped it in half.
When it came to the recipe, I read reviews saying to double up on the amount of chocolate chips. I went with the reviews and doubled up. I do not regret it. The more chocolate chips the better.  Even though my dad is not a big sweets person, this cookie was his favorite.
Rating: ★★★★1/2
******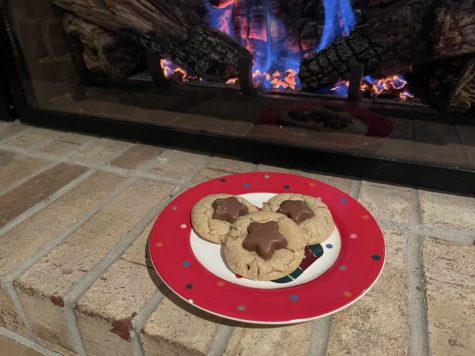 When I found this recipe, I was ecstatic to include a Hanukkah cookie in this holiday review. Unfortunately, it was impossible for me to find chocolate gelt coins anywhere. I went to three different stores and was unable to find the gelts. I ended up using chocolate stars instead.
This is the only cookie I made gluten-free, due to the fact that my mother and sister are huge peanut butter fans, and both suffer from celiac disease. As for me, I am not a big fan of peanut butter. But I know many are, so I wanted to include one for those people.. This recipe still makes a great cookie for ones who are gluten-sensitive. It is an easy recipe to follow for those who consider themselves to be beginners at baking. The recipe does suggest sprinkles on the side of the cookie, but I decided not to add them, as my mom is not a fan.
Rating: ★★★1/2
******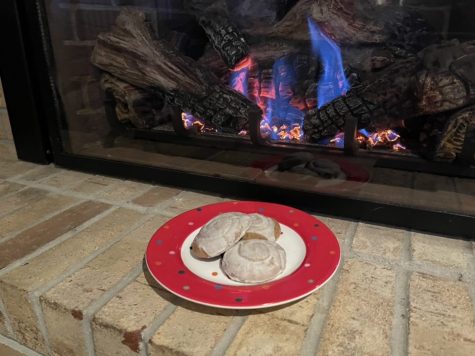 This cookie recipe definitely gave me Pinterest mom vibes. I thought this would be a unique one to attempt. I did cut the recipe in half because it makes about forty cookies, and I did not need that many. I enjoyed rolling and shaping the cookies into cinnamon rolls. It was very nostalgic and reminded me of playing with Play-Doh.
Unfortunately, I was disappointed with how they tasted. I thought they tasted like a hard snickerdoodle. The cookie was a little dry. I don't doubt that my measurements could have been off after cutting the recipe in half. But even though my flavor was off, I still enjoyed making them. Nevertheless, I don't think I would attempt this recipe again.
Rating: ★★★
******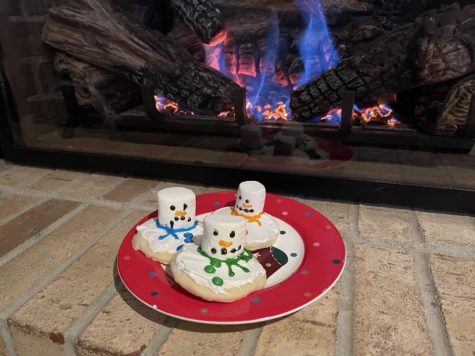 The idea was there with this cookie. The melting snowman looked so cute and easy to make. I had fun decorating the cookies. It was an easy design for people who are not artistic. But I failed miserably trying to make the icing. I ended up cheating and buying icing for this cookie.
Sadly, this cookie recipe was flat out not good. The cookie tasted like flour. I ended up throwing them out because no one liked them in my family. If anything, do the design. It is such an adorable way to decorate the cookie. But find another recipe.
Rating: ★★
About the Writer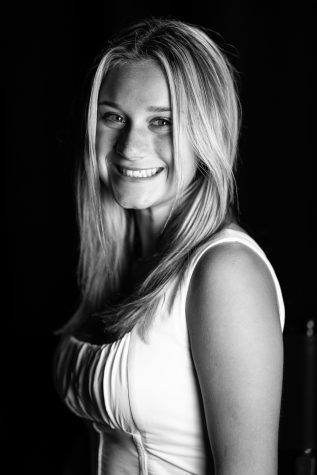 Mia Dudek, Staff Writer
Mia is a senior at NASH. This is her first year writing for the newspaper. When she's not in school, she is most likely playing soccer. She also loves drinking coffee.