Tempted by the Top-Tier Degree
The impressive reputation of certain universities may prevent us from choosing the college that is truly right for us.
Seniors have arrived at the time of year when college essays have been finalized and applications have been submitted. All that remains is the uneasy waiting period before emails arrive and final decisions are made known.
The arrival of the spring semester is no less uneasy for the junior class, who are growing increasingly aware that only a few months remain between now and the beginning of their own nightmarish application processes. 
So before tensions spike, it will do all of us well to remember that going to a top school (you know, the ones with acceptance rates below 20%) really isn't all that matters.
Too many American high-schoolers have ingrained in their minds that going to an exceedingly selective university (an Ivy League institution, Stanford, MIT, Johns Hopkins) ensures a promising future. It simply isn't true.
Research done by Alan B. Krueger, an economics professor at Princeton University, and Stacey B. Dale, a senior researcher at Mathematica Policy Research, compared students who applied to and were accepted by colleges of similar selectivity. They found that whether these students attended that college or opted for a less selective one, the post-graduation earnings across the board were similar. The quality of the school they attended did not matter. 
Furthermore, the researchers' data also compared those who had been rejected by highly selective colleges to those who had attended them. Even among these two groups, there was no apparent difference in earnings.
In short, the researchers found, who you are matters more than where you go. 
The Atlantic
There were, however, a few exceptions to this rule. For Black students, Latino students, low-income students, and students whose parents did not graduate from college, the reputation of the college or university does matter. For those with significant socioeconomic barriers, the professional connections they are be able to forge at these reputable colleges are of unique value.
Ironically, then, the groups that benefit the most from admittance to top colleges are also the demographics that make up the smallest percentage of student bodies, but that's a topic for a different time. 
Of course, level of income is by no means the most important measure of success. But even by more meaningful scales, such as satisfaction with one's family life, personal financial status, and current job, a survey from the Pew Research Center found that ratings between those who had attended public colleges and private colleges were similar. Those who went to more expensive and highly-ranked schools were no more satisfied with their personal and economic well-being than those who had chosen less prestigious schools.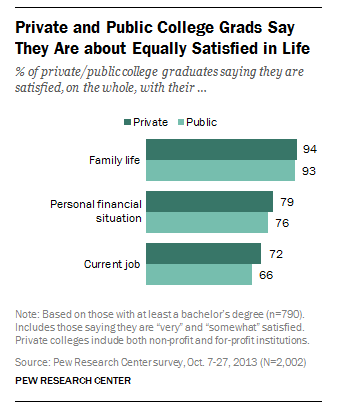 To be clear, this is not a dig at top universities. The admissions rates of colleges such as Harvard and Columbia and UChicago are low for a reason. So many students apply because they are world-class schools.
However, the name value of these universities must not blind us from the schools' characteristics that may not fit us or from foregoing other colleges simply because they have lower rankings– especially if those less prestigious schools match our needs better. 
There are copious other factors besides reputation and selectivity that a high-schooler must consider when choosing a college, such as study abroad opportunities, financial aid programs, housing options, campus location, and student-faculty ratio. 
A research paper released by the Stanford Graduate School of Education revealed that the students who benefited most from their college experience were not the ones who attended the top-ranking schools, but rather the ones who were most engaged. The most successful students, in regard to personal well-being, job satisfaction, and future income, were the ones who studied hard, participated in extracurricular activities, and formed good relationships with their professors. And this was regardless of whether the school they attended was in the Top 10 or the Top 200. 
When choosing the right college to further our education, we should cast aside any considerations on ranking or reputation. Acceptance to any school does not guarantee success, and rejection does not pave the way to failure. The college that will propel us towards the future we want is the college that makes us want to fully engage with all it has to offer.
About the Writer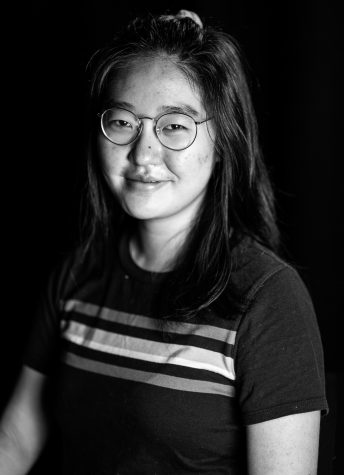 Michelle Hwang, Staff Writer
Michelle Hwang is a junior writer for The Uproar. She enjoys reading, and if you happen to have any book recommendations, please send them her way. She is also a major foodie, so if you have any food/restaurant/recipe recommendations, please send those her way as well. Michelle hopes to move to New York one day and live her best city-girl life, but until then she'll be looking for new ways to live...