The New White House Family
The new First and Second Families have unique personal and professional histories that led them to the White House.
By noon today, America will have welcomed a new presidential administration. Joe Biden and Kamala Harris will begin their terms as President and Vice-President, respectively, and their spouses, Jill Biden and Doug Emhoff, will begin their time as First Lady and Second Gentleman. 
Here's a look at America's new first and second family. 
Joe Biden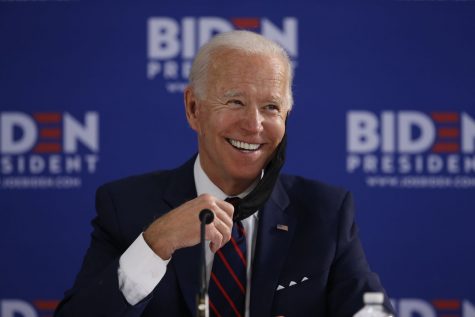 Known for serving as Vice-President during the Obama administration, Joe Biden is the oldest elected President in U.S. history at age 78. As a career politician, Biden's life has been in the public eye through all of its ups and downs since the 70's, but not many know his full story.
Born in Scranton, Pennsylvania, Joe Biden grew up as a poor student with a stutter. He later earned a bachelor's degree from the University of Delaware in 1965. He went on to earn a Juris Doctor from Syracuse University College of Law, where he met his first wife, Neilia Hunter. They had three children, Beau, Hunter, and Naomi.
Biden worked in the legal world until his first political stint as a Democratic member of the New Castle County Council. Shortly afterwards, in 1972, he ran in the U.S. Senate race and won, becoming a senator for Delaware.
However, tragedy struck after his win, when his wife and daughter Naomi were killed in an automobile accident. Their sons Beau and Hunter survived, but sustained injuries. Biden was sworn into the Senate at the bedside of his sons in the hospital.
Biden married his second wife Jill Tracy Jacobs in 1977. They have one daughter named Ashley. Biden continued to serve as senator until 2009, winning reelection six times. In 1998 and 2008, he ran for president.
His first presidential campaign ended after he was accused of plagiarizing a speech. However, in 2008, his campaign brought him a new opportunity: to serve as Vice-President for Barack Obama. In the 2008 presidential election, Obama and Biden were elected with a decisive victory over John McCain and Sarah Palin. The pair won reelection in 2012 over Mitt Romney and Paul Ryan.
During his Vice-Presidency, Biden faced another devastation when his eldest son, Beau, passed away from brain cancer in 2015. Beau was Delaware's attorney general for two terms and a veteran who was awarded the Bronze Star. Biden has done much to honor his son since his passing, such as launching the Biden Cancer Initiative to help research on cancer prevention, diagnosis, and treatment. 
Biden launched his third presidential campaign in the 2020 election and won, defeating incumbent Donald Trump. His victory was met with strong opposition from some members of the Republican party, who attempted to overthrow the election. Despite the loud and even violent efforts from his opposers, Biden will serve as the 46th president of the United States.
Kamala Harris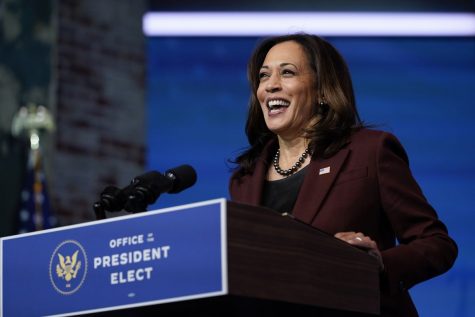 Kamala Harris is making history this year as the first female, Black, and South Asian Vice President in U.S. history. She broke many barriers during her long career in law and politics, and her unique background makes her stand out among the many political figures in the country.
Harris was born in Oakland, California, to an Indian immigrant biologist and a Jamaican immigrant professor of economics. She grew up heavily influenced by both her mother and father's cultures. Her parents divorced when she was seven, and at age twelve, she moved to Quebec with her mother and sister where she graduated high school.
Harris earned her undergraduate degree from Howard University, the most prestigious historically Black university at the time. She then went on to earn a Juris Doctor from the University of California's Hasting College of the Law.
After graduating, she worked as an attorney in the San Francisco area, eventually being recruited as deputy district attorney. She became managing attorney of the Career Criminal Unit and was appointed chief of its Community and Neighborhood division. In 2003, she ran for District Attorney of San Francisco and won, becoming the first person of color to do so. She served from 2004-2010.
Harris then ran in the 2010 election for Attorney General of California as a Democrat and won, also making history as the first Black and South Asian woman to hold that position. She was reelected in 2014. In that same year, she married Doug Emhoff and became the stepmother to his two children, who call her "Momala." In 2016, she became a senator in California.
Harris began her campaign for the 2020 presidential election in early 2019, when she was considered a potential frontrunner. She dropped out later that year and endorsed Biden for the nomination. In August of 2020, she was chosen by Biden as his Vice Presidential nominee, and the two won over incumbents Donald Trump and Mike Pence. She will serve as the 49th Vice -President.
Jill Biden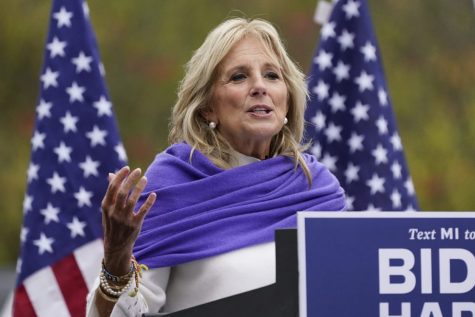 Many used to, and may still, see the role of First Lady as just being a glorified housewife, but many First Ladies throughout history have demonstrated that the role entails much more than that. Dr. Jill Biden has shown her capabilities and talents even before moving into the White House.
Jill Biden grew up in Willow Grove, Pennsylvania. Biden enrolled in Brandywine Junior College in Pennsylvania, intending to major in fashion merchandising, but dropped out after only one semester. Around the same time, Biden married Bill Stevenson, whom she began dating the summer after her high school graduation.
The couple enrolled in the University of Delaware together. However, during their junior year, the couple divorced, and Biden took a year off from school. She came back to earn a Bachelor's degree in English in 1975. 
That same year, she was set up on a blind date with Joe Biden by his brother. Biden was already a senator at the time and a single father of two boys. They married in 1977, and had a daughter, Ashley, in 1981.
During this time, Biden worked as an English teacher at St. Mark's High School and at a psychiatric hospital. She simultaneously earned a master's degree in education from West Chester State College. In 1991, she earned a second master's degree, this time in English, from Villanova University. She continued her studies while working as a professor at Delaware Technical Community College, earning a doctorate degree in education from the University of Delaware in 2007.
Biden became a professor of English at Northern Virginia Community College in 2009, the same year her husband was sworn in as Vice-President. She is the first known Second Lady to hold a full-time paying job during her husband's tenure.
Biden continued to work as a professor after her husband's term as Vice-President was over. When her husband's presidential campaign for the 2020 election was announced, she took a break from her job to help with the campaign. 
Biden plans on continuing her job as a professor, making history, once again, as the first First Lady to hold a job during her time in the White House.
Doug Emhoff
Doug Emhoff will also make history by becoming the first male spouse of a Vice-President. Like all of the previously mentioned persons, Emhoff has his own interesting story.
Emhoff was born in Brooklyn, New York. He then moved to California where he received a Bachelor's degree in Communication Studies from Cal State Northridge. He went on to earn a Juris Doctor from the USC Gould School of Law.
He worked in law through the 90's, eventually becoming a partner of Belin Rawlings & Badal in 2000, where he worked in entertainment law. He then launched his own firm, Whitwell Jacoby Emhoff, with two colleagues and was merged with a larger firm, Venable LLP. During this time, he worked on cases such as a lawsuit over the rights to the creation of the Taco Bell chihuahua.
In 1992, Emhoff married film producer Kerstin Mackin. They have two children together, Cole and Ella. In 2008, they divorced after sixteen years of marriage. In 2013, a mutual friend set Emhoff up with Kamala Harris, and they married in 2014. 
In 2017, he became a partner at DLA Piper with a focus on intellectual property in its media, sports, and entertainment division. When his wife began her presidential campaign and was chosen as Joe Biden's Vice-Presidential nominee, he took a leave of absence from his job. He announced he would leave his job fully by Inauguration Day.
His wife won the election and will be sworn in as Vice-President. Emhoff will now adopt the title of "Second Gentleman," and will focus on his duties while simultaneously working as a professor at Georgetown Law.
All the members of the new First and Second Families are making history in their own ways, and this transition has been one anticipated by many. May this shift of power provide Americans cause for hope during this time of political turmoil.
Leave a Comment
About the Writer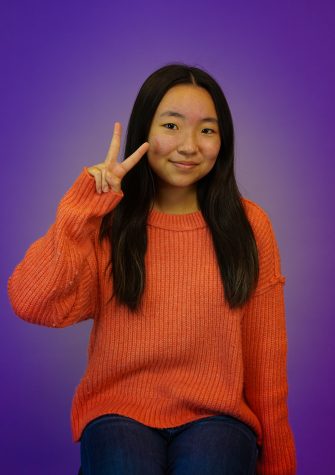 Sally Cho, Co-Editor-in-Chief
Sally Cho is a senior at NASH. Outside of writing, she enjoys theatre, maintaining homeostasis, and seeing indie movies with Quinn Volpe.