The Remains of Remote
With next week's move to phased-in, full-time in-person instruction, teachers will have to adjust their teaching styles. But will students continue to see features of remote learning incorporated into their classes?
Earlier this week, North Allegheny announced its gradual plan to return to full-time in-person instruction. With some excited about the news and some uneasy about it, no one knows what to expect once students go back to attending school five days a week. When the district's plan goes into effect, teachers will have to adapt to a semi-normal classroom setting after teaching students online for so long.
But what aspects of remote learning, if any, will continue to shape their teaching style as we gradually move back to full-time?
Mrs. Long, an English teacher new to the district, feels as if she has learned a lot this year in terms of technology integration but is looking forward to seeing her students back in her classroom. 
"There are some assignments and projects/activities that I've digitized this year that I know I will continue to use in the coming years because I really liked how they worked this year," Long said. "However, as an English teacher, I'm looking forward to full class in-person book discussions again, and even passing out actual books as opposed to reading the majority of our books online." 
North Allegheny junior Lindey Glinoga is eager to see how her teachers go about teaching their classes and is hoping that she will be able to stay away from her computer while at school. 
"I really hope that my teachers will start to print packets out for us instead of having us work in them online," Glinoga said. "After working on my laptop for so long while at home, it would be nice to be able to do work in an actual paper packet on my desk."
"
There will be mistakes and adjustments that will need to be made, but teachers must be flexible and we will need to listen to our students."
— Mr. Allen, NASH Science Teacher
Unlike Glinoga, junior Erik Bloomquist wishes to see some aspects of remote learning continue to apply to the in-person classroom.
"I hope that digital submissions stick around because it is so much more convenient to submit everything from home rather than worrying about forgetting homework at my house," Bloomquist explained. "I also hope that teachers continue to keep an agenda of what will be done each day in class. This really helps students that are absent or think they may have forgotten about an assignment."
Mr. Allen, a science teacher at NASH, is fully prepared to gauge his students' preferences once they return back to his classroom. 
"The best change to come out of all of this is the shift to new methods. There will be mistakes and adjustments that will need to be made, but teachers must be flexible and we will need to listen to our students," Allen stated. "For me, the most lasting and most significant change will be in assigned work. As we return to school full-time, we as teachers need to be flexible and thoughtful in how much work to assign and to make sure that the work is meaningful."
The district is implementing its new plan beginning on March 1 as long as Allegheny County maintains a moderate spread of COVID-19 through the end of this week. No matter what feelings any particular student or teacher has about the return to school, it will be interesting to see what aspects of remote learning teachers will remain as the classroom fills with students.
About the Writer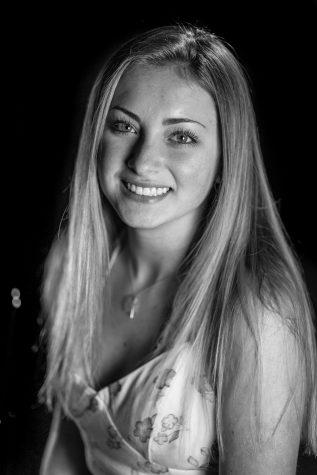 Waverly Younts, Staff Writer
Waverly Younts is a junior at NASH. She wrote for NaEye and is continuing to hone her journalistic skills this year by contributing to The Uproar. She is a cashier at Monte Cello's Wexford, near NASH. When she is not working, Waverly is most likely playing soccer, running track and field, petting her beautiful tuxedo kitten, Stella, or inventing new dishes in her kitchen.