At Last, the Performance is On
A Night at Newman, the first public performance by the NA music programs since March 2020, will take place tomorrow evening.
Note: This event was postponed to Thursday, May 27
As the all too familiar ringing of the school bell sounds through the halls, it is time for junior Erik Bloomquist to head to his band class, where he practices his saxophone skills. He completes this routine daily—forty-five minutes a day, five days a week. When the school day concludes, Bloomquist then travels back to the band room for jazz rehearsals, three out of the five days a week. 
"Hundreds of kids at NASH alone work for hours each week in preparation to perform," he said. "Many musicians here treat concerts as some of the most important days of the year."
As Bloomquist and his fellow band members sit in class, eager to begin the day's rehearsal, the news is spread throughout the class. On Friday, April 30th, the North Allegheny School Board met to discuss how the music programs will move forward in the upcoming months. More specifically, if they will be allowed to perform for their spring concert season for the spring of 2021. This news has brought quite the uproar among students, including Bloomquist and his classmates.
This year, contrary to the typical individual spring concert season, the Music Department made the executive decision to do one grand showing of all the musical ensembles. At Newman Stadium, on May 26th,  A Night at Newman will be held for parents to see and hear their children perform for the first time since the pandemic.
"This event is a culmination of ideas that aligned themselves into this concert. We have been creatively developing ways to showcase student success this year," Mr. Tozier, Chairman of the Music Department, said. "Our entire year has been in a state of flux as we navigate through openings and closings in the various buildings. This is what we do to enable us to deliver music education while maintaining student safety."
This year, as the world knows, has been a struggle in all aspects of society. Practicing music has been a struggle for all of the music students this year in band, orchestra, and chorus.
Marissa Granite, a junior in the NA Band program, explained the difficulty surrounding this year regarding musical practices. 
"Already this year, we have had to go through a lot of discourse of whether or not we would be allowed to play at all," she said. "Right before band camp, I remember being very nervous, as a lot of us were afraid we would show up and be sent home immediately and unable to have a season at all. We were able to play at a couple of football games, and for that, I am extremely grateful."
With all events and aspects of past routines up in the air all year, the ability of the Music Department to be able to put together a show is quite the feat. This will undoubtedly be a very different experience than previous concerts. The night of May 26th will be packed with back-to-back musical performances, featuring all of the hard work students have put in all year long.
"We are fortunate that we have a large number of ensembles," Tozier said. "We are trying to incorporate as many ensembles as we are able. There are multiple jazz bands, a percussion ensemble, school bands, school orchestras, and a school choir. Each ensemble will perform a number of selections."
With all of the students involved, there has been much talk and commotion revolving around the event. Many students have expressed positive feelings towards the event, while others have felt slight disregard by the district. 
"Honestly, I'm happier with a combined concert," junior Gannon Sprinkle expressed. "I have a lot of friends in band and orchestra, and I'm really excited that we can all perform on the same day. We can watch our friends show off their work and talent while we show off ours."
Some students, such as Clay Sheleheda, expressed different thoughts on the matter.
"I would much rather have separate concerts," he said. "I mean, it is going to be fun to see all the other ensembles perform, but we could play so much more, and have a more meaningful experience if we all played as ensembles as opposed to one large entity."
Nevertheless, after everything COVID-19 has taken away from these students, they have finally been given the opportunity to showcase what they have been practicing in whatever way, shape or form they have been allowed.
Most of the musical ensembles have gone over half the school year without being able to play together as a consecutive group. Now, as summer is right around the corner, the parents, friends of the musicians, and the performers themselves in the community will finally have some normalcy returned to them.
"We are thankful that the district has helped the students create a showcase of live music," Tozier happily explained. "I can't think of another time when all of these ensembles have performed together ever. It's really exciting."
The NA musical family is bursting with excitement and hopes to see familiar faces at Newman Stadium on the 26th. Music means the world to these students, and their world is finally beginning to return to normal.
"The performances are the most meaningful aspect of participating in any performing art," Bloomquist said. "The sense of community is truly what makes it special."
About the Writer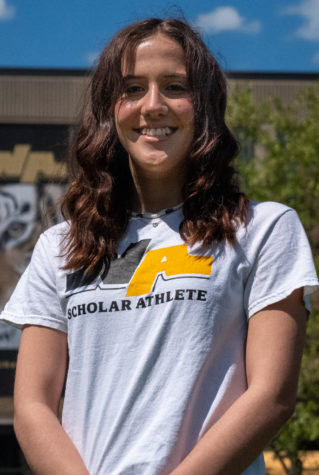 Maddie Harris, Staff Writer
Maddie Harris is a junior at NASH this year; this is her first year writing for The Uproar.  Maddie has a very strong passion for writing, and is ecstatic to be able to share her words and stories with the community. Maddie swims on the North Allegheny Swimming and Diving Team; spending most of her free time in the water. When she is not swimming, Maddie is an avid volunteer at her church, teaching...