A Review of Sour
A look at Olivia Rodrigo's debut album.
Emma Kim, Staff Writer
May 26, 2021|690 Views
Olivia Rodrigo's debut album Sour dropped Friday, May 21st. This comes after her immense success with her first single "Drivers License," which was released earlier this year on January 8th. "Drivers License" broke multiple records and hit #1 on Billboard Top 100. In addition to her first single, Rodrigo released "Deja Vu" on April 1st, and she announced Sour shortly after. This past Friday, she released another song from the album called "Good 4 U".
Rodrigo, only 18 years old, has performed the singles released from the album at many big events, including The Tonight Show Starring Jimmy Fallon, Saturday Night Live, the Brits Awards. The highly anticipated album includes eleven tracks with eight new, previously unreleased songs.

"Brutal"
Rodrigo's first song on the album, "Brutal," starts quietly with strings, but it soon has a punk vibe, with guitar riffs and drums. Instead of heartbreak, it focuses on other aspects of life, such as teen life being over romanticized. The song also shows teenage angst through lines that reference insecurities, such as "I feel like no one wants me/And I hate the way I'm perceived." It is a solid start to the album and sets a strong tone.
"Traitor"
The second song of the album has a more subdued sound, and it focuses on an ex-boyfriend moving on in merely two weeks. Instead of missing them, the song focuses on the apathy of the ex and all of their broken promises. 
"Drivers License"
This song embodies teen heartbreak while incorporating an important milestone. It follows a young girl who just got her driver's license, but unfortunately, she is no longer able to share the experience of driving with her former love. The passionate ballad reminisces about their past shared experience, and it is a relatable song for anyone who has gone through a breakup.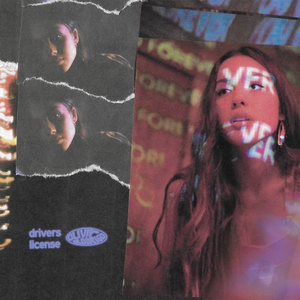 "1 Step Forward, 3 Steps Back"
Rodrigo's fourth song revolves around the complications surrounding a relationship with constant self-doubt. One of the repeated lines that emphasize this is "It's back and forth, did I say somethin' wrong?/ It's back and forth, goin' over everything I said." While the narrator might not be in the healthiest relationship, they stay in it because of the "roller coaster" that they experience.
"Deja Vu"
Similar to her other songs, "Deja Vu" is about a former significant other. Though instead of sadness, jealousy is the more dominant emotion in this song. The narrator remembers what they used to do together, and she wonders if her ex is now doing the same thing with his new girlfriend. The chorus leaves a memorable impression when it repeats the phrase "Do you get deja vu?".
"Good 4 U"
Changing styles, "Good 4 U" has an angsty, pop-rock vibe. The song calls back to an early 2000's era, and the jilted narrator is mad at her former love who moved on. It has powerful lyrics about how they look "happy and healthy" and maybe "never cared at all" while she has "lost [her] mind." The song is instantly catchy and relatable.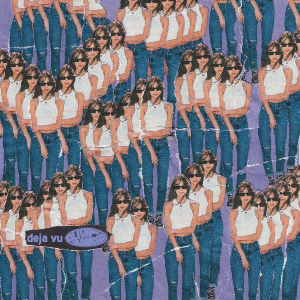 "Enough For You"
Another very relatable song, "Enough For You" is about someone who wants to be enough in their relationship, but instead, they are left behind when their partner finds someone more interesting. The song ends on a more positive note when it says, "Cause someday, I'll be everything to somebody else."
"Happier"
This song focuses on someone who is okay with their ex-boyfriend moving on, but they still do not want them to be happier than when they were together. Despite the fact that their ex's new girlfriend is kind and sweet, the narrator still can't help but feel occasional pangs of jealousy. 
"Jealousy, Jealousy"
Starting with a guitar riff, the song focuses on the dangers of comparison and how sometimes it can become overwhelming. A relatable line is "I think I think too much/ 'Bout kids who don't know me," which has become a common problem for Gen Z with the complications of social media.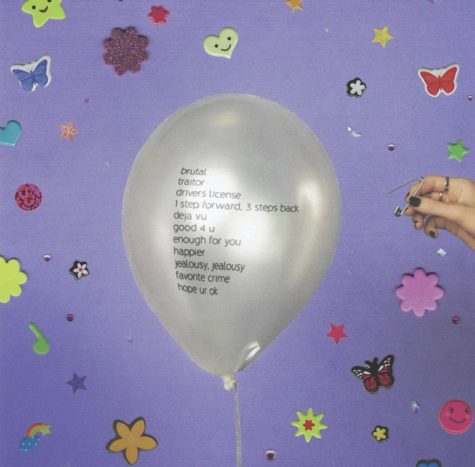 "Favorite Crime"
"Favorite Crime" creates an analogy between a destructive relationship and a crime. The narrator was used in a relationship, and they let their partner get away with many things. While the narrator was treated badly, they still say "I hope I was your favorite crime."
"Hope Ur Okay"
The album ends strong with a song about childhood friendships. The friendships did not end badly, but like for many people, they drifted apart. The song is reflective of their friend's lives when they were young, and mainly, the narrator hopes the best for them.
Overall, Rodrigo's debut album goes through many emotions and genres, but it still manages to keep a common style throughout. I would highly recommend this album to people looking for fresh, new music, especially for those who enjoy relatable songs.