RANTS & RAVES / MORP Edition
Hang on for a minute...we're trying to find some more stories you might like.
RANTS
Being part of the student body minority that does not grind at dances, I feel justified in ranting about this display of minimal self-respect: do you not see the Madia photos afterward in which 999/1000 are unflattering action shots of too many people in contact with too many pieces of flesh that are not their own or even their dates'? The fact that an NAI teacher stopped chaperoning dances after finding an undergarment on the floor while cleaning up says it all. Please, let's find some class.
Also, a percentage of girls spend the months of August to October either panicking about finding a Homecoming date or cussing out the Y-chromosome for rendering them date-less. Much of this same population, however, is apt to ditch MORP, the dance where girls ask guys. Please explain this incongruent behavior to me. Do you want to go to a dance with a date, or do you just want to play hard to get?
The paperwork one must complete to bring a date outside of the district to the dance — seriously? You already enter their name AND phone number when purchasing the tickets; I don't see the necessity of additional paperwork unless, of course, it is the 21 year-old rookie Steeler allegedly in the pipeline to attend Prom, but I'll leave that unsettling scenario for a future ranter. [ Addendum 2/9/18: This statement is in no way intended to criticize an individual but to merely draw attention to my opinion of the ridiculousness of the paperwork. ]
RAVES
Chivalrous boyfriends pay for every date, and chivalrous boyfriends doing a good job accumulate a hefty date tally over time. In the last two years and two months, my boyfriend has only ever allowed me to pay for MORP tickets, barring the occasional dollar bills I contribute to the IHOP waitress' tip when he lacks the appropriate denominations. Good men deserve an event where the tables are turned, and they are the ones being treated!
Also, 80% of the time I hang out with my friends the dress code is strictly sweats, hoodies, and just-showered hair, perfect for our usual venue: one of our basements. This situation, however, doesn't lend itself well to cute photos together, which are obviously vital to birthday and appreciation posts on social media. Thank goodness school dances force us to be camera-ready, flanked by parents armed with enough iPhones and cameras to give Hollywood paparazzi a run for their money.
Girls asking guys gives us a much greater appreciation for the effort it takes to conjure a quality proposal. I've only had to think of two "asks" in my life, and I can't imagine being one of the guys who have attended every dance and were tasked with creating five unique proposals. Seven would surely sap their creativity — and desire to attend dances.
About the Writer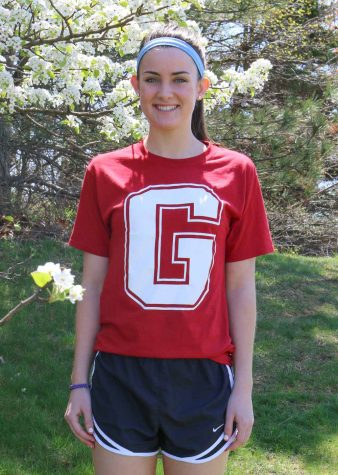 Margo Weller, Scribe-at-large
As a second semester addition to the staff, Margo is excited to be involved with The Uproar. She is a senior who will major in economics at Grove City College in the fall. In addition to writing, Margo enjoys running, playing the saxophone, and spending time outdoors. She is a volunteer for the elementary and...