On a High Note
The Uproar sat down with NASH's Music Department Chairperson Mr. Tozier to talk about the award the department has won for the twelfth year in a row.
Hang on for a minute...we're trying to find some more stories you might like.
North Allegheny's music program has won the Best Communities for Music Education award for the twelfth consecutive year in a row, and needless to say, the teachers involved feel like their work has paid off.
"It's nice because as music teachers I think we're comfortable and we validate what we do because of the opportunities we can give kids," Robert Tozier, NA's Music Department Chair, said. "We can put on these concerts, we can do these shows, [we] can take kids on trips; it's all about the kids. This is the other end of that. This shows us as music teachers that the community and administration also support that."
To receive the award, a school district must demonstrate that there is strong support for the music program both from the community and from the administration.
"We go through a series of questions that ask us things such as what we do, how things are funded, and those questions help gauge what schools are qualified for the award," Tozier said. He and his fellow music directors are grateful for the support they've received from everyone, and he explained that he is bolstered by the performance of his peers. "I work with a bunch of music colleagues that are the best at what they do, which in turn makes me want to do better at what I do," he said. "I don't want to be the loose wheel that's not doing what all of the other music teachers are doing. The team support is what makes is special."
It is no secret that many music programs around the nation are suffering these days, though Tozier does not foresee any trouble for North Allegheny's program and offers this advice for any struggling music directors: "I'd say the first thing is demonstrating the importance of what these classes are all about and what they do for the kids.  What kids gain from them is always the best way to show and validate that these programs do need to be funded because we're teaching kids. I just say do what you do, and do it better."
Evidently, Tozier's philosophy is on full display here at NA; the Band and Orchestra both received some of the highest marks possible in their spring competitions. NAI Orchestra, NA Orchestra, and NA Chamber Orchestra all won "Superior" marks, the highest score possible.  The Band took the Grand Prize at the recent Basil Caummisar Battle of the Bands competition.
For Shane Stewart, one of hundreds of NASH students who have thrived in the district's music program, the North Allegheny educational experience would not be the same without the opportunity to study music.
"For anyone who is passionate about music, there are so many opportunities here to funnel that passion into something rewarding," the senior said.
About the Writer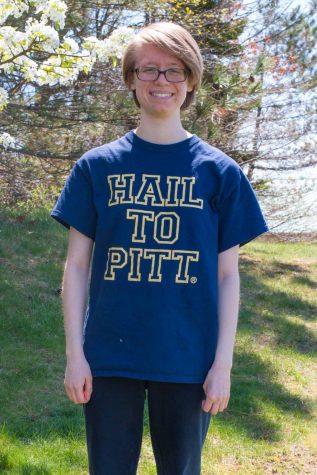 Sofia Ackerman, Copy Editor
Sofia Ackerman is a senior at North Allegheny. Born in Germantown, Maryland, Sofia moved to Wexford last summer. This is her second year as an NA Tiger,...