The DOs and DON'Ts of Homecoming Dress Shopping
Feeling lost on how to get your Homecoming dress shopping started? Maybe this article can help you get your groove back!
Hang on for a minute...we're trying to find some more stories you might like.
With Homecoming season comes the stress of finding the perfect dress. You've got the perfect date (let's hope), your Homecoming group is totally-not-in-chaos, and your dinner reservations are ready to go. The only problem is, well, actually finding a dress!
You know how it goes: the dress is too big, different from the picture, or even the notorious "it would be cute if it didn't have that (insert ugly thing) on it." These few tips may help alleviate some Homecoming mayhem—with your dress, at least!
DO: Aim for a dress YOU like.
Homecoming is not just about getting overpriced hairdos and taking magazine-worthy pictures. This night is also about feeling your best.
Peer and parental pressure guides our lives more than we like to admit. For some people, choosing a Homecoming dress is entirely their choice, while others may suffer from those previously mentioned pressures. It's important to remember that this night is about you having a good time.
So, say you're in the changing room and sending the chosen dress to all of your friends. Most reactions are positive; however, your closest friend comes back with much less zeal. It may sting a little if your best friend doesn't hold the same enthusiasm for your chosen dress, but that's no reason to rethink your decision. It's important to go with what you feel suits your best. Everyone has a different style. Thankfully, that's the case, or else the whole female half of the student body would show up in the same dress.
Also, when shopping for dresses, don't feel the need to give in to mom's tangents on why she thinks "this other dress (which looks as though it was plucked straight from the toddler's section) looks better!" Odds are your parents will always go for the most embarrassing dresses, albeit not on purpose, so it's important to stand your ground while maintaining an open mind.
Remember, feeling your best is as important as looking your best.
DON'T: Forget about comfort.
You've found a gorgeous dress in your ideal style and color; however, it's made from possibly the most unbearable material known to man. The beading digs into your skin, the material makes it almost impossible to walk in, and you're pretty sure the dress is more tiring than the dance itself. So what? You'll wear the dress once and then toss it into your pile of past Homecoming looks.
The dress alone may be enough to handle, but when you combine a cramped gown with heels, heavy makeup, and cemented hairdo, comfort levels are at an all-time low. To some, ignoring this sensation and pushing it to the back of their minds may be second nature. For others, though, the painful look can ruin their mood and even their night. It's all about knowing your limits.
Don't let your Homecoming look besmirch your night because of comfort issues. If your body is aching just from trying on your dress and shoes, it may be wise to rethink your judgment.
DO: Be mindful of online retailers.
Unreliable online retailers are the backbone of wary societal views linked to online shopping. These websites certainly exist, and they become even more prevalent during Homecoming and Prom season. You type "homecoming dresses" into the search bar and hundreds of these sites will show up—all of them promising some ridiculous discount.
Here's a life lesson that even applies to Homecoming dresses: if it seems too good to be true, odds are it is.
When you're browsing these sites, your subconscious is telling you that there is no way a Sherri Hill dress, which normally retails for $350, is somehow magically $50. Your irrational side will try to convince you otherwise —  but don't give in! You will get scammed, and the dress delivered will look like Cinderella's after midnight.
The good news is most legitimate dress companies have a list of trusted retailers on their own websites. It's best to check those sites before venturing off into the deep dark world that is online shopping.
DON'T: Be afraid of online shopping.
Although the stigma has mostly died out, there are some that still turn up their noses at the mere mention of online shopping. The reason for this, of course, is the scammers that pose as online retailers. However, as long as you're reasonably cautious with your online shopping, you likely won't find yourself having been swindled out of some hard-earned cash.
The second most frustrating thing about online shopping is, of course, not being able to try on the dress. Just choosing a random size and hoping it'll fit you probably isn't the way to go. It's important you know your measurements (bust, waist, hips); every reliable company will have a sizing chart that will match you to your perfect size. And if you're on the border or between two sizes, order both. You can always return the dress that doesn't fit.
The only downfalls to online shopping are warehouse mistakes and shipping. Accidents do happen. Sometimes you'll receive the wrong dress, or the delivery date might be two days away from the big night, that is, if it's on time! Help prevent those tribulations by building in enough time between your order date and Homecoming day.  It's never too early to start shopping.
DO: Check out nearby boutiques.
Boutiques are frequently overlooked when it comes to Homecoming shopping. All it takes is one quick google search, and dozens of nearby boutiques appear at your fingertips. Then it's up to you to venture out and explore the wide array of glittery options.
Dresses are often unique, which is an added bonus. Shopping at these exclusive stores decreases the chances of someone else rolling up to Homecoming in the same dress as you, which isn't the end of the world, though no one wants to start off the night with an awkward stare-off. 
This is definitely something you should do more than a week before the dance. Alterations usually go hand-in-hand with boutique shopping.
Happy Homecoming Season!
About the Writer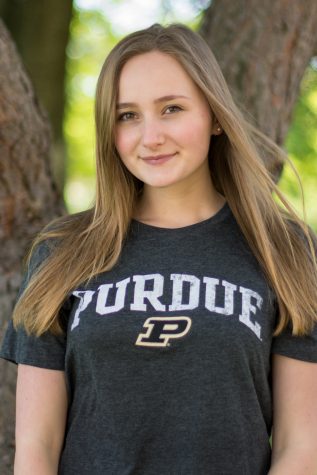 Madi Robertson, Reporter
Madi Robertson is a senior at NASH. She enjoys chorus, science fiction, and cuddling with her dogs.