Fast Food For Thought
For better or worse, an order of fries has become a political decision
Hang on for a minute...we're trying to find some more stories you might like.
Is the fast food industry, rooted in practicality, now turning the tables on itself?
As I was craving fries last week while driving south on route 19, I realized that I had a choice to make that was more complex than the obvious dilemma between waffle fries from Chick-fil-A or straight-cut fries from McDonald's.
In June of 2012, the C.O.O of Chick-fil-A made a series of public comments opposing same sex marriage. This was preceded by Chick-fil-A founder S. Truett Cathy's donations to organizations that were widely viewed as oppositional to LGBT causes. These moves sparked controversy throughout the country and inspired boycotts, yet at the same time they encouraged a like-minded demographic to dine more often at Chick-fil-A. Through it all, Chick-fil-A has not backed down from its position. Standing behind their Christian beliefs, the founder and C.O.O have created a clear choice for the public.
"
While the restaurant chain has lost my business, they've drawn even bigger crowds"
I value equality within society. I believe that inclusivity brings people together and that, at our core, every person is the same. My values obviously clash with those of Chick-fil-A.
However, Chick-fil-A is four miles closer to my home than McDonald's is, which leads me back to my original question. Is this industry abandoning the practical in favor of the political? If it's any indication, I chose McDonalds — and the longer drive.
Yet a quick look into Chick-fil-A's sales figures in recent years tells another story — they've grown by about 14%. While the restaurant chain has lost my business, they've drawn even bigger crowds, perhaps because they posed a complex question, and because people chose them at the end of their contemplation.
Nevertheless, Chick-fil-A has damaged relationships with certain communities that will never allow them to expand into areas that are greatly populated with members of the LGBT community. Even though they are growing, they will never be able to grow as big as they once had the potential to, making their business strategy less practical than one would expect.
As I see it, Chick-fil-A's appeal will peak at some point because of the limited size of its self-imposed target audience. After all, many of us answer yes to the question at the top of this article.
About the Writer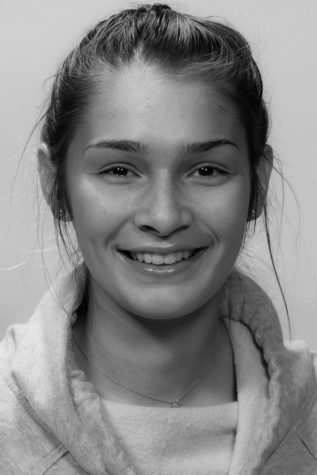 Ella Sinciline, Reporter
Ella Sinciline is a junior at NASH.  Ella is a starter on the Girls' Varsity Tennis Team. In her free time, she loves to write and go on adventures downtown.