Trailblazer
Zach Kinne puts the cross country world on notice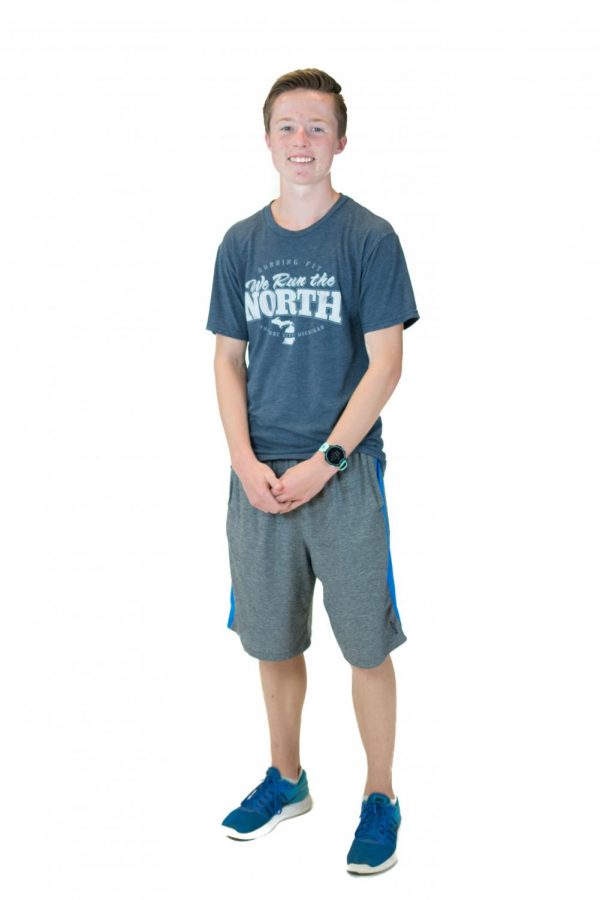 After three years at a high school in Illinois, senior Zach Kinne moved to NA. He lit the Cross Country world on fire when he not only won his first race as a Tiger, but set a new school record. He is now gaining national attention. 
How long have you been running cross country?
I have been doing it since fourth grade. I took it more seriously once I got into sixth grade, and it has been my focus ever since.
What is the difference between your school in Illinois and NA in terms of racing?
In Illinois, the terrain is much flatter and less hilly than here. This is the second hilliest city in the country in training and race. I have worked on my training and strength aspects of it, and I have been making that adjustment.
How do you maintain your high level of racing consistently?
It is really about consistency. Running six to seven days a week year-round is really important. The gradual growth,  going harder and running longer, will show as your training progresses. Maintaining that consistency and staying healthy are key for training.
What is your mental state before every race?
I try to clear my mind. I have been racing for so long that I just get into it. A lot of people get in their heads and have to focus more. For me, I clear my mind and go with whatever comes. I tend to have a good racing instinct, so I just go with it.
How did you feel before your first race in the WPIAL?
It is definitely really competitive here, and we have some of the best competition with the other teams and with my own teammates. It was a really great feeling to be on a big stage.
How did it feel to come into your first race here and win it?
It is something special. There have been a lot of great runners who have come through here. Winning here is not something I am taking lightly, but I am looking forward to running faster times and breaking that wall down more.
What advice would you give to an athlete coming into the WPIAL from another state like you did?
It is an easier transition than I thought, so trust that the coaches and team will take you in and help you develop. When I first heard I was moving, I was worried that the training would be different and that I would not mesh with the team, but they have taken me in and made things really easy.
How has Coach Neff helped your transition?
He has been integral in transitioning my training. We have long talks about adjusting to the new terrain as a whole. He has been great in allowing me to run more miles and push me to be more than a mile runner. He has helped me transition and combine my old training with the new training.
You were nominated for XC National Performer of the Week after your performance at the Red, White, and Blue Invitational. How do you feel about garnering that national attention?
It is a confidence booster. I knew my times would not be as fast as they are elsewhere, so it was hard to get that national attention. But knowing that the Red, White, and Blue Invitational is known not only statewide but nationally makes a big difference. It will help me in the long run to get my name out there and keep going from there.
Have you talked to any colleges about running for them?
I have officially visited Duke and Notre Dame, and I have scheduled visits to Miami Ohio, Michigan, and LSU.
Where do you go from here after such a performance?
It is definitely a place where you do not know what is going to happen or what is going to come, but from here I am looking forward to nationals. I want to be there individually and with the team as well. It would be great to run nationally and get my name out there. I want to light that course on fire. I want to keep going up against great competition and running faster times. I want to get my times and splits down so it can help me with the college process.
About the Writer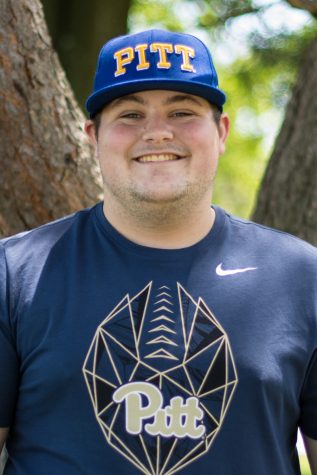 Nick Farabaugh, Sports Editor
Nick Farabaugh is a senior at NASH and the sports editor for The Uproar. Nick is a writer for SB Nation's Behind the Steel Curtain and is a WPXI Skylights...