Take Your Best Shot
Before this year, Kali Kugler had never played goalie -- now she excels at it.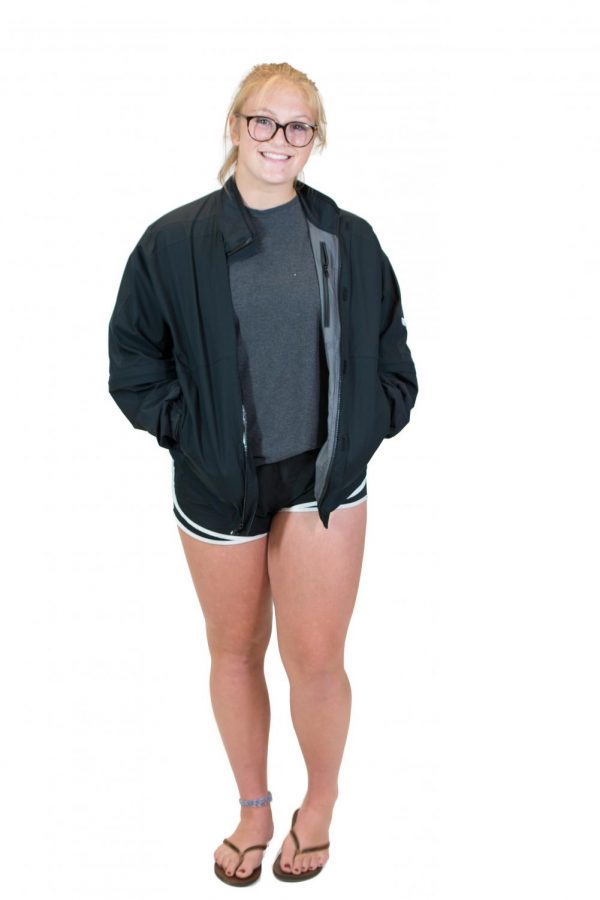 Kali Kugler might be the daughter of an NFL coach and a sister of two Division One football athletes, but she is carving out her own path as a standout goalie for North Allegheny's Field Hockey Team. 
How long have you been playing field hockey?
Before I moved to Texas, I played field hockey for two years, but when I moved there they did not have field hockey so I picked up volleyball. Then, when I moved back here, I started back up on field hockey sophomore year, and I have been playing ever since then.
What about field hockey drew you in over every other sport?
My mom played field hockey in high school and went to college to play it as well. Then I tried a bunch of sports and did not mind any of them, but I really enjoyed field hockey, so I picked it up.
As this is your first year starting at goalie, how have you prepared for that?
I had played every field hockey position but never goalie. We had a really good goalie in Emma Jorgensen, who graduated last year, and no one wanted to play, so I stepped up and trained to be this year's goalie.
What is your practice and training regimen like?
It is different for goalies. Goalie is less of an endurance position and requires quick reaction and explosiveness. You need the quick footwork and have to not be afraid to be hit by a really hard ball. You have to adapt to playing in the pads. When I started playing, I was falling over in pads. It is a lot of quick speed training.
As the daughter of a professional football coach and the sister of two college football players, how does that weigh on you?
Football has had a big effect on my life because my dad's job requires us to move everywhere. Everywhere my brothers have gone, it was about picking what was best for football. It is not a bad thing because I love football, but everything is centered around it.
What have you learned from your father and brothers?
From my dad, I have learnt dedication. Football is his life, and he puts it before everything other than family. He spends so many hours grinding at his job and all his teams have been successful. It shows how hard work can help you become successful. My brother Robert understands the importance of both education and athletics. He is all-in, just like my dad. My brother Patrick has balanced fun with football. He understands the atmosphere of the college stadiums and parties and came to love them. They all have taught me different things, but their love of football is inspiring.
How do you mentally prepare yourself for a game?
I play so many different sports. Volleyball is individualistic, so it took a toll on me, but field hockey is more of a team sport. I don't really prepare myself — we do a big huddle and hype each other up. Getting ready for a game is just getting ready for a game.
What does the word "team" mean to you?
Team is putting aside differences. Sports are not fashion, drama, or a club. If you put everything into it, you will be successful. There is no "I" in team, so putting everything in for your teammates is key.
How far do you believe the field hockey team can go this year?
Last year we made it to states, but we did not gel well. Everyone this year likes each other and plays well together. We have only lost to Peters Township, and they were really good. If we made it to states last year with the drama, then we can go to states and even further than we went last year.
Are you planning to play in college?
My interest is in a big university and they tend to be Division I programs. I have shifted positions all the time and that means I am unlikely to be a D1 prospect. So I am going to focus on my education, but if the school I go to offers some intramural field hockey club, I will join it.
About the Writer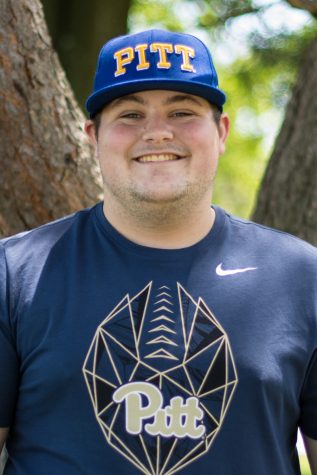 Nick Farabaugh, Sports Editor
Nick Farabaugh is a senior at NASH and the sports editor for The Uproar. Nick is a writer for SB Nation's Behind the Steel Curtain and is a WPXI Skylights...