Good Talk: Ms. Keats
Meet the lawyer-turned Econ teacher who loves a challenge
Hang on for a minute...we're trying to find some more stories you might like.
Why did you choose to become a teacher after a career in law?
I really loved the challenge of law school, but practicing law was sort of unsatisfying because I worked in a large firm as a litigation attorney, so it wasn't as much about finding the truth as I thought it would be. Teaching at NA, especially, is very challenging. Kids challenge me every day, and I learn more every day than I did as a lawyer.
What do you like most about teaching here?
I think I like the curiosity and idealism of the students, as well as my colleagues. I have a lot of respect for the people I work with. 
How long have you taught at NA for?
This is my 19th year here.
Have you always lived in the Pittsburgh area?
I was born outside of Buffalo and grew up there.
Do you have a favorite TV show or movie?
I really got into The Good Place last year, so that is probably my favorite TV show.
What is something people would be surprised to know about you?
I actually work at rehab houses in the city to help people living in poverty. I feel like people would be surprised to know that about me, because it's actual physical work.
What's your favorite vacation spot?
Hiking in the mountains in the Western part of the US.
I got a few requests for this one. As an Econ teacher, what effect do you think the Trump administration has had on the economy?
As an Econ teacher, it makes it difficult to teach basic principles like the gains from free trade, protectionism causing economic harm, and that (Trump) actually did a pretty good job of convincing people that this is an effective way to protect jobs, even though it runs counter to the principles of competition and free markets. Other than that, his other initiatives have caused him to stay away from large economic policies and large changes, because, maybe with Trump, or with any president really, less intervention could be better.
If you had one piece of economic advice for students, what would it be?
Try to be as rational and unemotional as you can when looking at the costs and benefits of a decision.
Answers have been edited for clarity. 
About the Writer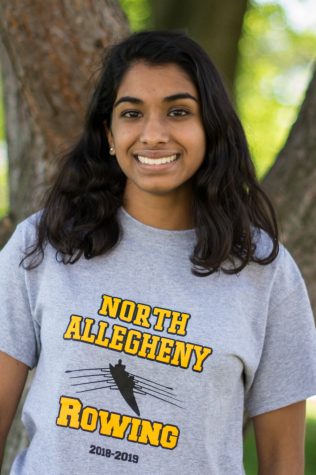 Anjana Suresh, Junior Class Co-Editor
Anjana Suresh is a junior at NASH. Originally from Michigan, she moved to Pittsburgh in 2014. She is a part of the NA Rowing team and has been involved...