NA Privilege
From all of the complaints in the halls, you'd think our school was a failure
Hang on for a minute...we're trying to find some more stories you might like.
"The dress code is stupid!"  "This school is way too stressed out!" "These laptops never work!"
North Allegheny students like to complain about all of the horrible things here and frequently forget about the privileges we get from simply being born in the area or attending the NA School District. 
Based on the many complaints of seemingly anyone who attends NA, you would think it is a terrible school.  Students at the school and others in the community mercilessly express their concerns about anything from school policies to life at home and personal life. 
But let's reconsider for a moment. Students here are given many special technologies to make high school life easier.  Every high school student in the district is provided a laptop to use until graduation. Instead of recognizing how rare this situation is and how useful it is to be given a laptop, we ceaselessly complain about the computer's condition, the model, the processing speed, the WiFi, and the blocks put on by the administration.
While these minor problems can be annoying, shouldn't we be focused on how special it is to have the opportunity to be provided with a free laptop? We should realize how few students are provided with such necessary technology, as some high schools in the country still don't even have a computer in every classroom. Many students in other areas of the country don't even have access to the internet at home, which makes completing assignments even harder.
In addition to the abundant technology accessible to NA students, we continuously complain about the district's facilities. For one, many of the sports fields are top-notch, the result of money from seemingly countless sponsors coming into the district. The buildings are safe and secure for students, which leads to significantly fewer unsafe incidents at NA than many other districts experience.
More common complaints from student at NA are about teachers, the dress code, and the pressure placed on us by the district. While some of these arguments may have valid foundations, the other side is rarely heard.  It seems as though students can't stop talking negatively about their teachers, even though NA is ranked 4th in Pennsylvania for best teachers.
The dress code is always a hot topic among students, and even though there are clear issues with it, when compared to most other high schools our dress code is pretty much nonexistent. As for the pressure placed on students, obviously no one enjoys the added pressure to be the best at everything, but the purpose of the pressure on students is to succeed. The 95% graduation at NA compared to the national rate of 83% may justify the administration pushing students to high success.
Outside of school, when students are home, the privilege doesn't leave them. Kids in the area don't realize how comfortable their lives become by just living in the area. According to USA Today, the average household income in the country is $73,298, yet in the North Allegheny area it is $125,562. This money not only goes toward taxes that pay for schools but also benefits kids at home. Additionally, only 3.6% of the students at NA are below the poverty line, which does not properly represent the country as a whole, as nearly 15% of all American live below the poverty line, according to The Huffington Post.
Some may argue NA privilege isn't anything significant, considering there are many other suburban areas in the US that are a lot more financially well off than the NA area. Some may look at the money or great opportunities in private schools and immediately think that NA is inferior. Sure, there are many private schools that are better off than NA, but the inequality is not as great as it is between well off public high schools like NA and less advantaged public high schools. Even so, by looking at the country as a whole and taking into account inner city areas, rural areas and suburban areas, it is clear that the money in our area is remarkably above average.
That's why it would do us good  to realize that students in other areas of the countries have it way worse than we do. Of course the district has some issues, as any school does, but instead of constantly complaining about everything, maybe the students here should spend some time appreciating all of the privileges given to us.
About the Writer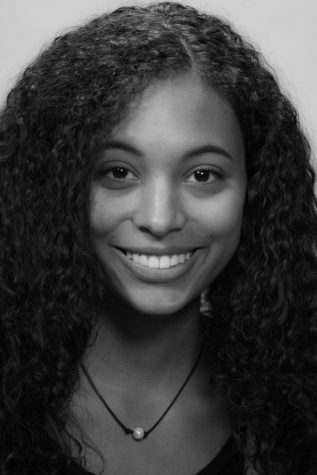 Kendel Barber, Reporter
Kendel Barber is a junior at North Allegheny. She is also a part of National Honors Society, Key Club, DECA, and Unicef. Outside of school, she enjoys...