Halloween Hullabaloo: Movie Must-Sees
A review of five classic (and cheesy) Halloween movies
Hang on for a minute...we're trying to find some more stories you might like.
Halloween is a time for scares and screams. However, horror films aren't for everyone, so we've decided to bring you a list of some classic cheesy Halloween movies. So, ladies and gentlemen, we give you our reactions to The Haunted Mansion, Ghostbusters (2016), Warm Bodies, Halloweentown, and Hocus Pocus.
The Haunted Mansion: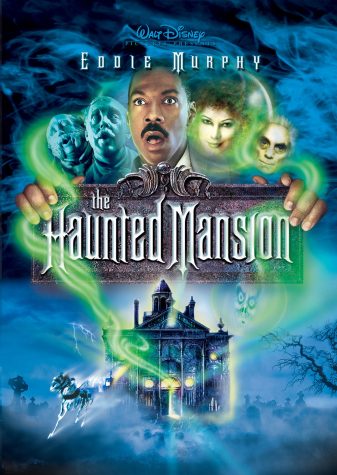 Rachel: This was the kind of movie where the cheesiness worked for it. Eddie Murphy was an excellent casting choice; his funny remarks and relatable quirks made this movie. My favorite part was the kids calling a floating, glowing orb a "ghost ball".
Hayley: Honestly, any movie with Eddie Murphy is bound to be hilarious, and The Haunted Mansion was no letdown. Though parts of the plot were predictable, it was actually pretty fun to try and shout out what would happen next and see if we were right. It had been a number of years since either Rachel or I had seen the movie last, so we were surprised this time to pick up on many adult jokes snuck into the script. Truly, this movie has something for everyone.
Ghostbusters (2016):
Rachel: This movie was absolutely hilarious. It has quite a few Saturday Night Live actresses in it (old and new), including Kristen Wiig, Mellissa McCarthy, Kate McKinnon, Leslie Jones, and Cecily Strong. Not to mention it also stars Chris Hemsworth. Needless to say, the casting was phenomenal; this movie would not be a waste of time.
Hayley: When you have a cast filled with so many actresses from SNL, it is pretty much inevitable that you will constantly be laughing. Seriously, these women's facial expressions throughout the movie were ridiculous and completely relatable. However, I have to say my favorite character is Kevin (I mean, naturally. He's played by Chris Hemsworth for goodness sakes). Plus, this 2016 version of Ghostbusters is filled with witty references to the original so fans of the first film will love this one as well.
Warm Bodies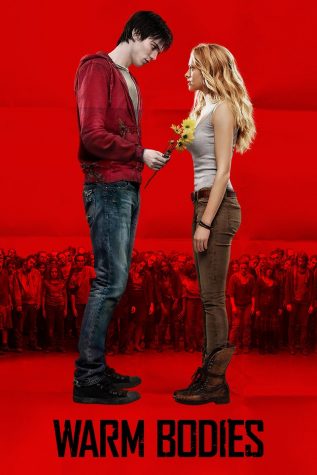 :
Rachel: So so bad. I fell asleep; I could not last the first 30 minutes. I would only tell you to watch this if you wanted to torture yourself.
Hayley: The only positive aspect I can find about Warm Bodies is that if you want to get a workout you could decide to do five pushups every time there's awkward eye contact– you'd look like The Rock by the end of the movie. Also–spoiler alert– I'm no relationship expert, but I'm pretty sure it's not cool to date the guy who ate your previous boyfriend's brains.
Halloweentown:
Rachel: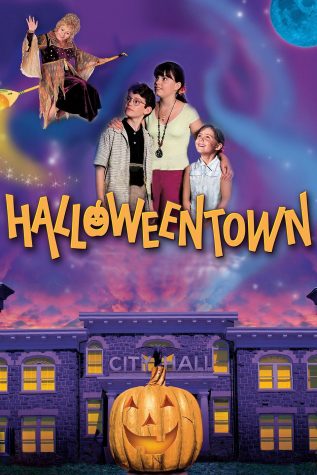 If I am being honest, I did like this movie, but not as much as I did when I was younger. Watching it now was a bit much. The main character, Marnie, annoyed me so much. She put too much in the 13-year-old rebellion stage. This is one of those cases where the sequel is better (Halloweentown High).
Hayley: A classic, I tell you. Watching this movie brought back so many memories, and I was extremely tempted to watch the rest of the series right then and there (which I probably would have done had Halloweentown not been my fourth movie in a row). It is one of the very first Disney Channel Original Movies, so cheesiness can be expected, but in a good way, I promise. Most DCOM's aren't known for being particularly realistic, and Halloweentown is no exception, but that's why we love them, right? However, all that said, I have to admit I prefer the sequel as well.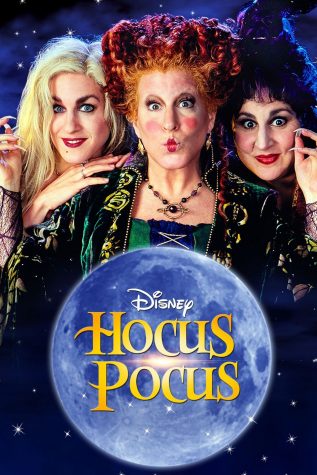 Hocus Pocus:
Rachel: Yes, yes, yes! Phenomenal movie. The first time I watched this was not when I was little but actually it was last year. I would not call this a "cheesy Halloween movie". I recommend this movie to all.
Hayley: I've known about Hocus Pocus for a long time and have honestly never heard anything negative about it. Despite this, I didn't get around to watching for the first time until a couple of years ago. The movie definitely lived up to all the great reviews I had heard, and if you're looking for an absurdly funny movie this is the one for you.
Now that you have some fantastically cheesy movies to choose from, all that's left to do is grab a blanket, some Halloween candy, and your friends to snuggle up this spooky season ready to binge-watch the night away.
About the Writers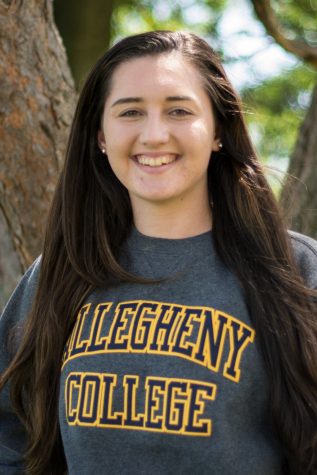 Hayley Simon, Arts & Entertainment Editor
Hayley Simon is a senior at North Allegheny. She has loved writing as long as she can remember and can't wait to contribute quirky, outside-the-box articles...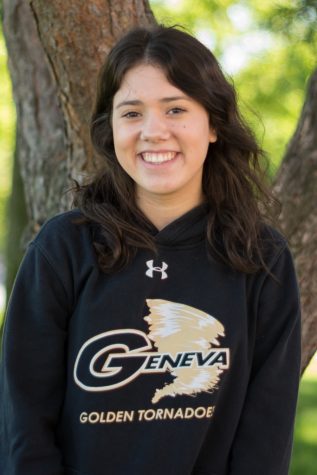 Rachel Schaelchlin, Reporter
Rachel Schaelchlin is a senior at NASH. This is her first year on The Uproar staff. She is a member of the National English Honors Society, and she plans...