Good Talk: Mrs. Winters
Hang on for a minute...we're trying to find some more stories you might like.
Did you always want to be a gym teacher?
Yes, I did.
Did you play any sports in high school?
I did softball and cheerleading.
Was gym your favorite class in school?
Yes, it was my favorite class.
How many years have you been teaching? Have you always been teaching at NA?
21 years teaching, and no. I did my first five years at Carlynton Junior-Senior High School — it's not a city school but it is right on the edge. Then five years at Seneca Valley Senior High School, and now this is my 11th year here.
What is your favorite gym unit? Do you have a least favorite?
My favorite would be the strength/flexibility and balance unit, because yoga is my ultimate favorite, so I get to do it in that unit. My least favorite… no, I don't think I have one.  I just like the variety.
Are there any units of gym that you wish you were able to teach?
Volleyball
What is your favorite activity to do outside of school?
Yoga
Do you have a favorite place to go and work out?
Snap Fitness, because it right next to my house.  It's very convenient.
What is your favorite vacation spot?
San Diego
Do you have a favorite restaurant?
Monterey Bay
Is there one junk food that you can't resist?
McDonald's
Is there something that the students and staff would be surprised to know about you?
When I was younger, I was very outdoorsy. I was always out in the woods with my dad. I did hunting, fishing, and archery.
About the Writer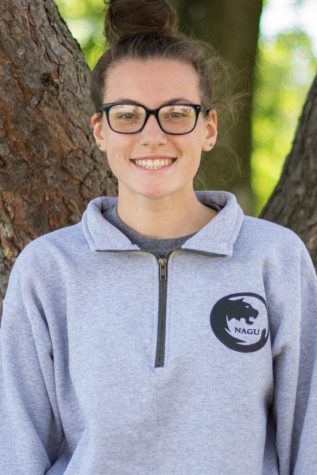 Megan Wilson, Reporter
Megan Wilson is a junior at North Allegheny Senior High. She is also apart of the NA Track and Field team and the NASH orchestra. She enjoys reading and...