Major League
NA Marching Band Drum Majors look back on the season
Hang on for a minute...we're trying to find some more stories you might like.
Before last Friday's playoff football game, NA Marching Band Drum Majors, Jack Lopuszynski, Ellie Rapp, and Becca Wickett, reflected on their last four years with in the Band.
How long have you been in NA's Marching Band, and what instruments do you play?
Jack: We've all been in Band for four years. You have to. I played trombone.
Ellie: I played alto saxophone.
Becca: Mellophone.
How did you find out about Marching Band, and what made you decide to join?
Ellie: It was kind of at first through my band teacher in middle school. And my mom did Marching Band, so she was really egging me on to do it, and I was kind of tentative at first. I didn't really want to do it, but she said try it for a year; maybe you'll like it. And now I'm here.
Jack: One of the requirements when you're in eighth grade band is that you have to do eighth grade band night, so you come up and you do stuff with the Marching Band as an eighth grader. So you have to do that as an eighth grader. So we came up. I loved the people. I loved the experience. You know, feeling you're a part of something bigger than yourself and stuff like that.
Becca: See, I came to eighth grade night, and I hated it. I didn't want to join, and then my parents made me, and then I was like, "oh wait, this is fun."
What was the process of becoming Drum Majors like?
Ellie: I've never had so much stress in my entire life, but it paid off. Definitely. It's so nerve wracking, especially when you care a lot because all of us really, really wanted this.
Becca: There's a whole audition process that you can try out as a junior, but you don't get it. It's more that's just an experience for getting a feel of what auditions are actually like.
Ellie: It's practice.
Jack: And the way that the auditions work, so a couple weeks before the date of the audition, we start having workshops, which are taught by the drum majors of the past year.
Becca: So we're going to teach the workshops for the people that are auditioning this year.
Jack: They teach you how to conduct and how to call commands. We know how to follow commands after being in the Band. They prep you about an interview and things like that, so on the audition date, you come into the audition, you have to call commands, you have to follow commands, you have to conduct the parade tune for the next year, you have to conduct the "Star Spangled Banner," you have to make a personal salute, and you have an interview component.
What are the roles of a Drum Major besides conducting the Band?
Ellie: One big part of it is being a cheerleader for everybody, and we do have so many people in this Band. I mean, it's 270 [people], but a big chunk of our job is just to make everybody feel welcome because that's what Band is. It's just one big, happy family. As cheesy as it is, that's really what it is. We're all weird together.
Becca: It's also like a lot of people management. You have to have eyes on everyone. There's no point where you can be disengaged at a game or at a parade.
Ellie: Because they follow you.
Becca: It's a limbo. You're on your own island. You're not, obviously, a director, but you're not a marching band member.
Ellie: It's in between a lot of the time.
How is a playoff football game different than a regular one for the Marching Band?
Jack: Slightly.
Becca: In terms of the Band, we're modifying our pre-game show, so we're going to take a few songs off the end.
Jack: And also, we're not allowed to play during the game.
Ellie: This is a very important game for seniors too because if we lose, it's our last one. So we're really hoping.
Jack: And for us personally, this game is always the farthest we've gotten before losing, so if we win this game, then us three as seniors — and the entire senior class — will have gone the farthest out of any senior class in our last four years.
Ellie: And Seneca [Valley], who we're facing has a very good band, so we always need to perform at our top notch because they can seriously bring it, so it's an unwritten competition.
Jack: They're our band rivals.
Ellie: As lame as it sounds, it's true.
What is the best thing about Marching Band?
Ellie: Oh God, I hate that question because there is everything.
Jack: Okay, then I'll go first. What I love about Marching Band is feeling like you're a part of something bigger than yourself. From my first experience in eighth grade — and I actually said this in my audition — you're one part of something that's on a field creating a picture, creating a sound, that's much larger than you can be individually. So when you're a drum major, you get to be a bigger part of that, but you're still a part of what makes the entire Band great as a whole.
Becca: I'm kind of like that, but as drum major specifically, I kind of like it because you're so up front, but at the same time, you're not. It's like yeah, you're up there conducting the Band. You're the one kind of egging on the sound, but it's not you. On the field, as an instrument player, you can't hear it. You don't get the full sound unless you're on the podium where you can hear everything. It's completely different. I love it.
Ellie: One big thing in middle school that was a problem for me was that I struggle trying to find a group that I fit in with. Honestly, I didn't have a set group of friends. When I had my first Band Camp, and I came to school in ninth grade, I was finally able to be someone, a part of some group, and I think that goes for a lot of people here because we start out not knowing anybody except for the few people you knew in middle school, or if you moved here, you don't know anyone at all, so it's just a really good way to make relationships that are actually meaningful and you can keep for a long time.
Do you plan on joining a Marching Band after high school?
Jack: Yes!
Becca: I would like to. It depends on what school I go to because not all of the schools I'm looking at actually have a Marching Band.
Ellie: I'm kind of in between because I know how important Marching Band is to me, but studies are really important, and what I'm going into is really rigorous. I mean, it's a twelve year process, but I would like to get the student section experience because we've never had that. We've just been on the field instead of in the stands, so I think it'd be interesting just to see what it's like, but then again, I don't know how I could go without Marching Band, so I'm going to have to decide.
Do you have any advice for those in Marching Band or those considering to join?
Ellie: Do it!
Becca: One hundred percent.
Jack: Absolutely do it. It's an experience like no other. If your reasoning for not doing it is "I might not like it," just do it because you'll like it.
Becca: Join for a year. If you don't like it, boohoo. The season lasts like three months. The hours are easy. You can quit the next year.
Ellie: And we go on really fun trips!
Becca: Including Disney!
Ellie: So if people want to join [next] year, then [next] year, they will go to Disney. So that's kind of one of the reasons why I joined.
Becca: It's an incentive.
About the Writer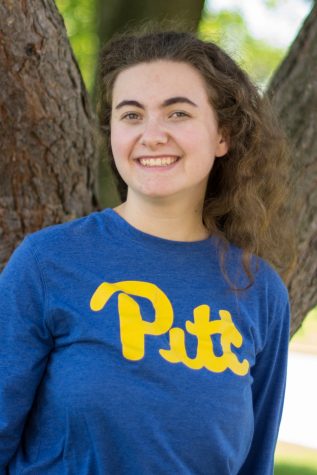 Samantha Solenday, Assignments Editor
Samantha Solenday is a senior at NASH this year. Among other things, she is a member of the NASH choirs and speech and debate team. Next year, Samantha...