Safety Number One
Hang on for a minute...we're trying to find some more stories you might like.
On November 8, we were 312 days into the year with 307 mass shootings across the country. Last year, there were 34 school shootings that occurred in the U.S. over the 39 weeks we are in school. In the last three to four months, there have been seven school shootings.
Mass shootings are on the rise, and they all seem to be driven by hate and poisonous political divisions.  Media outlets, such as CNN and Fox News, to name a few, point fingers at one another, arguing about what the government should be doing to prevent the murders that are occurring in the US.
Much of society has been in dispute over ways to protect ourselves.  Some say that there needs to be stricter gun control; others say that everyone must arm themselves, as no person can be trusted.
This year, NASH has appointed a School Resource Officer, who works with the McCandless County Police Department, in order to promote safety and protect kids in case of an active shooter. Because of his years of experience, Officer Ray seems to make NASH a safer place than it was in previous years.
Yet, while NASH is safer with an armed guard, many students are wondering if we are safe enough.
Act 39 of 2018 that also amends section 1517. Upon research, this section expired back in June 30, of 2018. Act 39 of 2018, has not expired but the principal in which it is laid upon has expired but legally is still a law. According to Vice-Principal Mr. McGahee, "This new law that came out, said that within the first 90 days of school of the school year. We must conduct a lockdown drill and invite police to be present, but they're not required to be present." This law that Mr. McGahee is talking about is 
There are total of 32 states that do not have a law on lock down drills. Only eight of the 32 states require an 'active shooter' drill. This means 18 states do not have a law where schools are required to have a lock down drill. Although in all states, it is required by law to have a fire drill once a month during the school year, despite the fact that there hasn't been a school fire since 2000 at Seton Hall University. Before the fire at Seton Hall University was the Cleveland Hill school district back in 1954. Essentially, it took 46 years for another school fire to occur. If we were to talk about schools that are required by law to attend to, then there hasn't been a school fire for over 60 years, and yet it is required by law to have a monthly fire drill.
Since Pennsylvania  is one of the 32 states that requires a lock down drill within the first 90 days. Pennsylvania is already doing more to protect the future of Americans than 18 other states. With school shootings on the rise, and as according to history, school fires are not occurring in schools as much as the 1950's and 40's. Some would expect that there would be more laws put in place to protect students from gun violence. Although there isn't any nationwide law to protect people from mass shootings, let alone shootings that occur in schools.
That is why it seems every student is concerned about school shootings, especially with already being 35 school shootings in as of the current school year. Thankfully NASH has already done more than most to help prevent school shootings. The North Allegheny School District has implemented 2 resource officers here in the school district, with one working at NAI and another at NASH. As for regarding  if other schools in NA will obtain a resource officer, "this is the first year of us having commissioned police officers within the building on a daily basis.  There is a possibility this program can expand to cover more schools in the future." According to Mr. McGahee, he's stated that there is chance of officers being put in middle schools and elementary schools. 36,000 schools in the other 18 states have not taken the level of action that NA has taken. By doing one simple action to help protect students and faculty, we have already done more. In another instance, NA is having all schools performing more than one lock down drill that is required by law. Still, some schools are simply following the law by doing the bare minimum.
Many may see North Allegheny's actions as small, but they are doing so much in protecting students from gun violence.
"My number one priority all day everyday, is the safety and well being of students and staff. This building exists for academic achievement. Academic achievement couldn't happen if this isn't a safe environment," says Mr. McGahee, in response to questions about the threat level at NASH.
About the Writer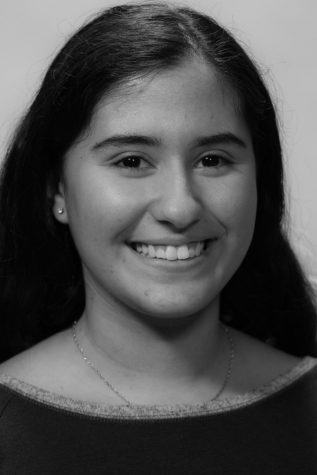 Hannah Shiflett, Reporter
Hannah Shiflett is a Junior at North Allegheny Senior High School. Hannah is originally from Utah and has lived all over the US from states such as Arizona,...