Safety Number One
New PA state law aims to strengthen security in schools
Hang on for a minute...we're trying to find some more stories you might like.
In 2017 alone, there were 34 school shootings that occurred in the U.S. over the duration of the school year; in the last three to four months, there have already been seven.
Mass shootings are undeniably on the rise, often driven by political divisions or supremacy ideology.  The state of Pennsylvania has enacted new legislation, Act 39 of 2018, to protect school students and prepare them for the worst.
"This new law says that within the first 90 days of school of the school year, we must conduct a lockdown drill and invite police to be present," said NASH Assistant Principal McGahee.
Because Pennsylvania is one of the 32 states that require a lockdown drill within the first 90 days, it is already doing more to protect students than 18 other states.  With school shootings undeniably on the rise, many expect more laws to be put in place to protect students from gun violence.  But without any nationwide law to protect people from mass shootings in general, it seems unlikely that school-focused legislation at the federal level is on its way.
Of the 32 states that have passed laws requiring school to conduct lockdown drills, only 8 require active shooter drills.  It's no surprise that students are undoubtedly concerned.  In order to allay these fears, the North Allegheny School District has implemented two resource officers in the school district, stationed at NASH and NAI, in order to promote safety and protect students in case of an active shooter.  NASH's School Resource Officer, Officer Ray, is set to make NASH a safer place than it was in previous years thanks to years of experience with the McCandless County Police.
Some discussion of implementing the program in elementary and middle schools has occurred.
"This is the first year of us having commissioned police officers within the building on a daily basis," said McGahee.  "There is a possibility this program can expand to cover more schools in the future."
Some may see North Allegheny's actions as small, but their goals to protect students from gun violence are undeniably a step towards a safer learning environment.
"My number one priority, all day, every day, is the safety and well-being of students and staff," McGahee added in response to questions about the threat level at NASH.  "This building exists for academic achievement. Academic achievement couldn't happen if this weren't a safe environment."
About the Writer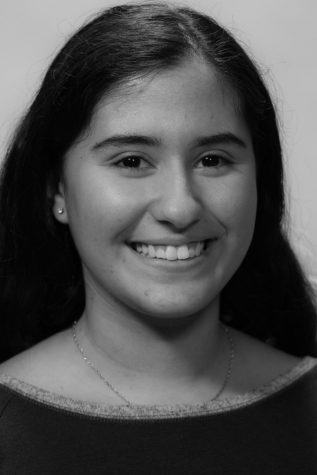 Hannah Shiflett, Reporter
Hannah Shiflett is a Junior at North Allegheny Senior High School. Hannah is originally from Utah and has lived all over the US from states such as Arizona,...