It's Not Up For Debate
NA's nationally ranked Speech and Debate Team starts off strong
Hang on for a minute...we're trying to find some more stories you might like.
Have you ever walked around the third floor after school on a Wednesday afternoon and wondered why hallways sound like a Friday night football game? It can be overwhelming, but as you pass by each of the classrooms, you can see students heavily immersed in intense debates and practicing their speeches for the weekend's upcoming competitions.
At 176 kids strong, the team has already kicked off the season by marching in the annual Homecoming Parade, participating in their yearly retreat, and competing in its first tournaments.
"I love being able to use something I love so much and be able to compete with it, and I also love doing it with my best friend," said junior Carsyn Nash, who competes in a duo interpretation.
With so many events to choose from, this team has something for everyone. For those with a passion for debating, there is Public Forum Debate, a two-on-two debate focusing on current issues, and Lincoln-Douglas Debate, a one-on-one debate that is more philosophical.
There are also many speech events: interpretation events for those who are into acting and performing, extemporaneous speaking for those who want to be able to speak about current issues with the challenge of a short amount of prep time, and original oratory for those would like to write and give their own speeches, whether they are informative or persuasive.
Additionally, there is Student Congress, which is a mix of speech and debate and is ideal for anyone who is looking to pursue a political career after high school.
The team meets three times a week after school for practices, and the organization is very open to new members sitting in on one to learn more about the events.
"We have a really strong group of underclassmen this year," said senior Skylar Davidson, "and I am really excited to see them thrive and compete well this year and in the future."
Tournaments typically take place on Saturdays, especially on the local circuit. This year, NA's team will be competing at Pine-Richland, Mercer, and Central Catholic High Schools, among others.
NA's team is known for its competitive nature, both locally and nationally. Last year, the team sent eleven competitors to the national tournament in Fort Lauderdale, Florida, and this year, the team hopes to send even more to the one in Dallas, Texas.
Head Coach Mrs. Volpe organizes practices and transportation to all events. She has been an active member of the high school speech and debate circuit since she was in high school.
"We have a really large team this year," Volpe said, "and the student leaders are very strong, so we are good across all events this year, which is going to make us a powerhouse at tournaments."
For more information on how to get involved with the team, visit Mrs. Volpe's website.
About the Writer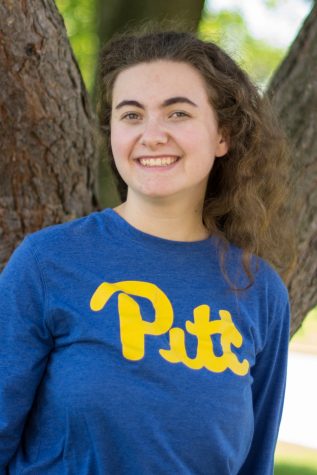 Samantha Solenday, Assignments Editor
Samantha Solenday is a senior at NASH this year. Among other things, she is a member of the NASH choirs and speech and debate team. Next year, Samantha...