Dear Santa
NASH students are getting in the holiday spirit by giving back
Hang on for a minute...we're trying to find some more stories you might like.
'Tis the season for greeting cards, twinkling lights, stockings hung by the chimney with care, and presents piled up under the Christmas tree. It is also the season of giving. Some students at NASH are already getting in the holiday spirit by leading a campaign benefiting the Make-A-Wish Foundation.
In partnership with Macy's, the Make-A-Wish Foundation created a Letters to Santa Campaign just over 10 years ago. The campaign involves writing letters to Santa and dropping them off at Make-A-Wish mailboxes in Macy's stores across the country. For each letter written and submitted either in person or via email, Macy's will donate $1 to Make-A-Wish, up to $1 million.
Senior Emmanuelle Satcho has led the school level campaign for the past 3 years. This year, however, she has the help of seniors Gibby Hribal and Max Moore, along with junior Ally Barcaskey.
"I really enjoy doing this every year" said Satcho. "It feels really good to help such a good cause."
Through Macy's department stores and the Make-A-Wish Foundation, schools are able to participate in school level campaigns to help raise money for the Make-A-Wish Foundation.
Over the past week, thousands of letters of have been available at NASH for students to write letters to Santa and help support the campaign. If you haven't yet written a letter to Santa, blank cards can be found in the library and cafeteria during lunch periods. To entice more students to write letters, a competition has been created between NASH and its neighboring districts, such as Pine-Richland. The school that writes the most letters will receive bragging rights, and at NA, we all know how much that means.
All letters will be taken to Macy's on Friday, December 7th, where there will be an official count of each school's letters and the selection of a the winner. Local newspapers and new channels are expected to cover the event.
Satcho hopes that through this campaign students and the entire community will recognize the need to help others. "It's really important that we realize that some recipients of the Make-A-Wish Foundation are right here in our community" she said. "I feel really grateful to the NA community for helping me kick off the season of giving."
About the Writer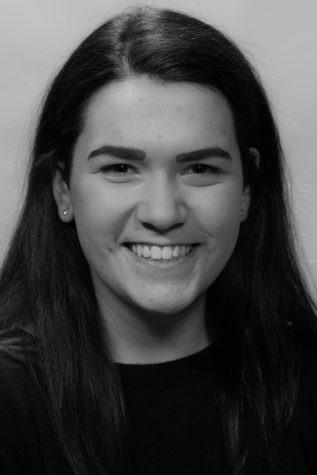 Carly DeArmit, Copy Editor
Carly DeArmit is a senior at North Allegheny Senior High. Prior to the Uproar, she has served as Editor-In-Chief for NAI's literary magazine, First Draft,...