3 Surprises from NABA's Opening Weekend
The surprises to come out of the first slate of games in NABA.
Hang on for a minute...we're trying to find some more stories you might like.
Well, the first games of NABA are behind us, and to say the least, they were anything but predictable.
Just about everything you thought would happen really didn't happen. Some players who were picked in lower rounds had great games, and some higher picks disappointed — but from the first game, there were some clear teams that were above others.
That doesn't mean that the other teams who lost can't come back, but they certainly did not inspire with their first performances.  The shock value of the first slate of games is what really stuck out.
Thus, here were the three big surprises from the first slate of games.
Kyle Casten carries Team Cook with a Double-Double in points and…..steals
Team Cook, the 14th-rated team, faced Team Zemet, the 10th-rated team, and Team Cook won by 21 points. Team Zemet was carried by Jeremiah Zemet, who put up 24 points and was the main producer of all offense for Team Zemet. Zemet is one of the tallest players in the league, and that showed as he went for a double-double in points and rebounds. Zemet dominated inside the paint all game, and it was impressive, but he was still outshined by Team Cook's third-round pick, Kyle Casten.
Casten has always been a great defender, especially on the perimeter. His double-double with 33 points and 12 steals brought to attention just how elite of a defender he is. Casten created just about as many fast-break points as anyone could have wanted him to do. He has never been an overly consistent 3-point shooter, but when they fall, they fall, and they fell for Casten as he led Team Cook to a 54-33 win.
Alex Zubrow disappoints in Team Wynkoop's loss
Alex Zubrow was a first-round draft pick and has been expected to do big things for Team Wynkoop, but that certainly did not come to fruition last weekend. Team Medic crushed Team Wynkoop 67-16, and Zubrow only had mere 6 points.
Team Medic does have talented players, but you would expect more from your first-round pick, and Zubrow has done that in the past.  But he certainly did not in Team Wynkoop's first game, which allowed them to not only just be blown out but for the whole team to have disappointing showing — and that especially goes to Zubrow.
Team Visconti upsets Team Meyer
#7 Team Visconti certainly came in to the season and the game against Team Meyer as an underrated team, and they proved it. They proved it by creating the most points off of turnovers in the league this week, and it came off a very good in #5 Team Meyer.
It was not expected of them, but with players like Grant Jones, Zach Penrod, and Patrick Zwick on the team, the team certainly has potential and is great on the boards. I expect them to be leading the league in rebounds per game — that is for sure — and possibly, 2nd chance points, which would make sense for the size on their team.
In other words, you don't wanna face this team.
About the Writer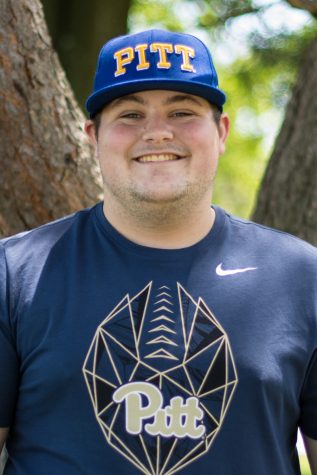 Nick Farabaugh, Sports Editor
Nick Farabaugh is a senior at NASH and the sports editor for The Uproar. Nick is a writer for SB Nation's Behind the Steel Curtain and is a WPXI Skylights...