For All the World
Senior Nina Ruffolo discusses her accomplishments in our school and community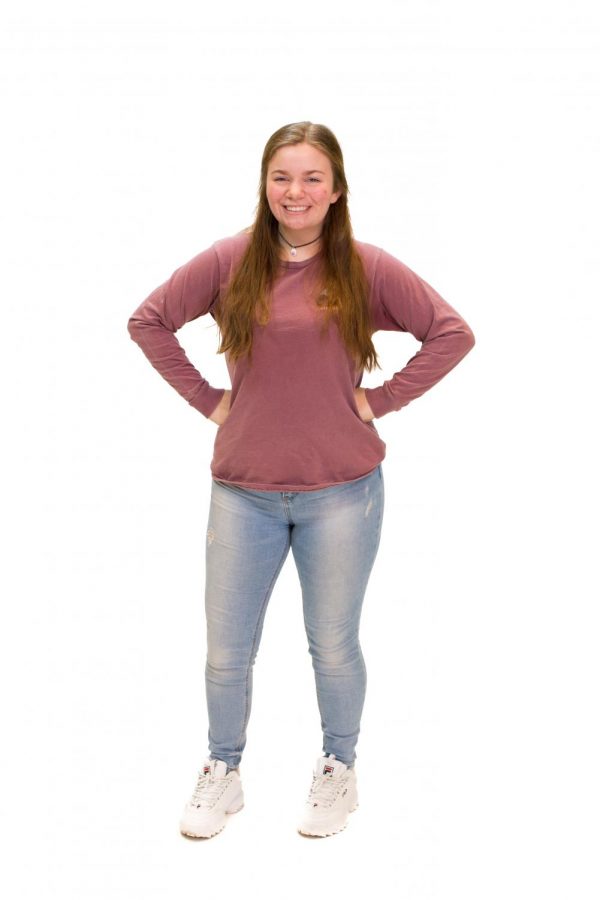 When did you join the Kids of America club?
I joined Kids of America at the beginning of junior year. The point of the group is to discuss today's issues, and include all points of view. I stayed in the group because I saw the potential for myself and the other members to learn from each other and see all sides of current issues. I think it is really important to hear as many opinions as possible on a topic as you form your own opinions. Kids of America also provides a really comfortable place for people to learn to voice their opinions and what is happening in the world around them! When you look at the world today, you can really see how important it is to learn to listen to other points of view. We always welcome new members (room 314, Thursdays after school), the only rule is you must be respectful while others talk and while you voice concerns.
When did the Save the Children drive start?
Our last drive started the week of Thanksgiving break and lasted three days. Save the Children supports early childhood education. We wanted to make this local, so we contacted the Hearth Home preschool. The Hearth Home does so much good for the community by helping women escape abusive situations and preparing them for their futures. They also help both children and their mothers level the playing field for early childhood education. We really just wanted to give back to them and lessen the risk to a child's education because of a situation that is out of their control. Roshie and I are currently planning another drive, but this time it will be 100% kid inclusive! National Winnie the Pooh Day is January 18th and we want to do a screening of Winnie the Pooh and a game night for preschool to elementary school kids. We will raise money to help another local preschool that will be determined soon.
How much money have you raised over these past two years?
In total, we have done two drives in two years, and it's hard doing a new drive because people don't have prior knowledge about it or the cause. We have already raised over $1,000 total, and we have more planned for this year! The pre-schools we work to help are under Head Start's jurisdiction. Head-Start is a government program to help kids who are growing up in poverty, but pre-schools must meet a lot of regulations to get their Head Start funding. The first preschool needed really specific equipment to get the funding, and the students at NASH raised everything they needed, plus more!  We also gave everything from changing tables to musical instruments and books.
Besides fund-raising, we focus on providing information to local legislators about the importance of early childhood education. We have met with Senator Casey's office, Senator Toomey's office, and Representative Rothfus's office.  We presented them with the hundreds of petitions we have gotten for each office that were signed asking them to support early childhood education and maternal and newborn health in developing countries.
Because you are so passionate about real issues today, are you majoring in anything involved in global or national affairs?
I actually plan to major in international relations in college. A few colleges don't offer it, so in those cases I applied for political science and will tailor my classes accordingly and do their extra certificate programs for international relations. But, I am struggling to decide which region I would like to focus on as each section of the world interests me. With this degree and maybe one from a law school also, I hope to be a U.S. representative, work for the U.N., or be an ambassador for the United States.
Have you done anything else in the community that benefits society, not just the Save the Children drive?
I get involved in local politics. My most recent work being a proposal to the McCandless Town Council requesting they institute a Junior Councilperson position. My proposal was accepted and we now have a Junior Councilperson to help represent the views of young people in McCandless
I have also been involved with a wonderful group for the last four years called GirlGov. I applied at the end of 8th grade and got to travel to Harrisburg. We went to seminars, workshops and shadowed lawmakers. In past years I have shadowed Representative Turzai and Representative Vulakovich. The organization works to help girls find their voice in government.  This year, I am on the leadership council and lead the racial justice committee. We are working with Representative Davis to create legislation to unblock police officers files.
This past year I have had the opportunity to get involved for the community again. I have been a part of two really vibrant campaigns. I worked with Senator Conor Lamb during his special election and then his midterm election. I then worked with Emily Skopov for her campaign.  It was such a great experience to be a part of both as I believe a huge way to impact society is through local and federal government.
About the Writer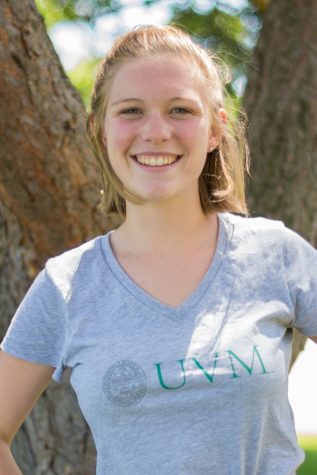 Valerie Davis, Co-Editor-in-Chief
A senior, Valerie is thrilled to be on The Uproar staff this year. She enjoys singing, dancing, playing lacrosse, talking, listening, and eating Asian...