The Year in News 2018
Reflecting on the top news of the past 365 days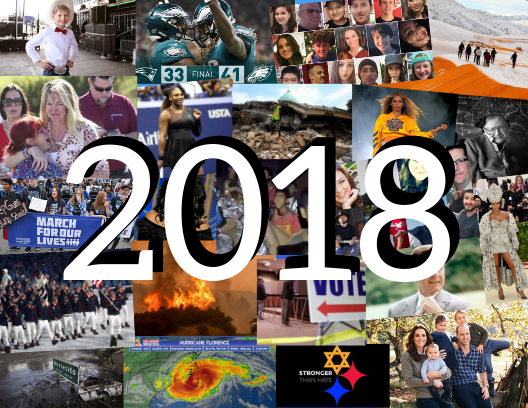 Hang on for a minute...we're trying to find some more stories you might like.
As we rang in the new year in January, we said goodbye to 2017, solar eclipses, fidget spinners, the Presidency of Barack Obama, and life as we knew it. We welcomed 2018 with open arms and eager hearts, ready to start using our gym memberships again … and for this to be "our year." But as January all too quickly turned into June, we realized that maybe this wasn't "our" year but rather a time to reflect and help neighbors when needed, a time to mourn tremendous losses, and a time to celebrate significant milestones. 
This is The Year in News 2018: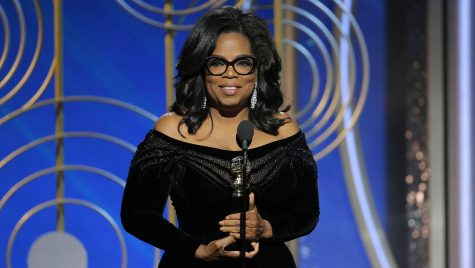 January: Perhaps one of the most influential things to happen in 2018's first month occurred at the 74th annual Golden Globe awards, where Oprah Winfrey delivered a groundbreaking speech. Winfrey spoke out in support of the #MeToo Movement, educating many on the horrific act that is sexual misconduct. Her famous acceptance speech sent social media into an uproar for her to run for President, and  #Oprah2020 was instantly trending. Also in January, the Sahara desert saw a record of 15 inches of snow. The month also brought devastation to the many residents in Montecito, California, as violent mudslides damaged hundreds of houses and took over 20 lives.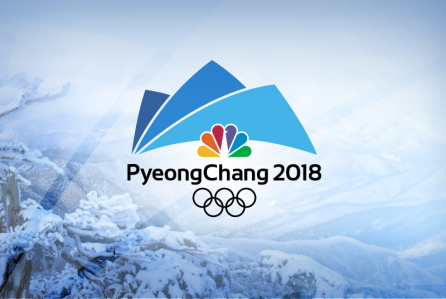 February: The second month ushered in the 2018 Olympic Winter Games that were played in PyeongChang, South Korea. Norway and Korea both walked away with a record-breaking 39 medals, 14 of them gold. Super Bowl LII was also played in February, and the Philadelphia Eagles defeated the New England Patriots. On Valentine's Day, the world witnessed one of the largest school shootings to date, when a gunman opened fire at Stoneman Douglas High School in Parkland, Florida. 17 lives were on lost on that February day, and the nation mourned with Florida whilst also demanding a change be made.
March: March was rung in with continued outrage over the February tragedy in Florida. A national student walkout was held on March 14th, one month after the massacre. At 10:30 am, students across the nation walked out of their schools and stood silent for 17 minutes, remembering each victim of the shooting. The March For Our Lives rally also took place on March 24th in Washington, D.C. In March, the world lost one of the most renowned intellectuals, as Stephen Hawking died at the age of 76. Also in March, Forbes named Jeff Bezos, Amazon founder, as the world's richest person, with a net worth of more than $112 billion.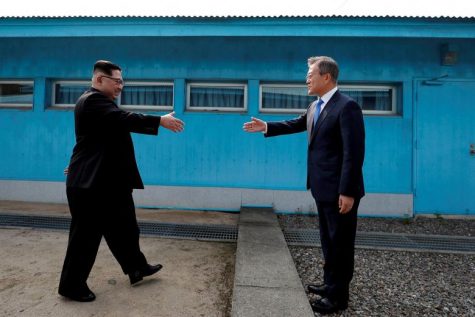 April: The beginning of the month brought not only April Fool's Day but also Easter Sunday. On April 5th, a 5.3 magnitude earthquake hit Los Angeles, the strongest in years, but fortunately no significant injuries were reported and little damage was done. The nation mourned when former First Lady Barbara Bush passed away on April 17th; she was 92. April also brought the annual Coachella Music Festival, where Beyoncé became the first African American woman to headline the festival. On April 27th, leaders from North and South Korea met and agreed to end the Korean war and rid the peninsula of weapons, representing the first big step by either country in years.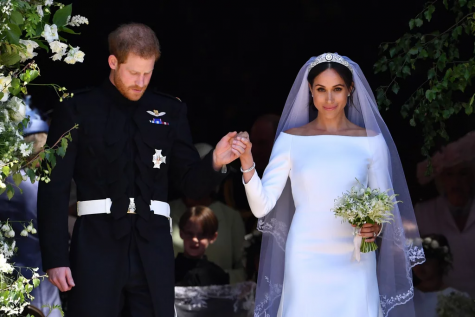 May: In May, the world watched as American actress Meghan Markle married Prince Harry and became her Royal Highness, the Duchess of Sussex. The first Monday in May was taken over by the Met Gala. The Met Gala takes place in New York City and is a fundraising event benefiting the Metropolitan Museum of Art's Costume Institute in New York City. And for the first time in its 226 year history, the New York Stock Exchange announced its first female head, Stacey Cunningham.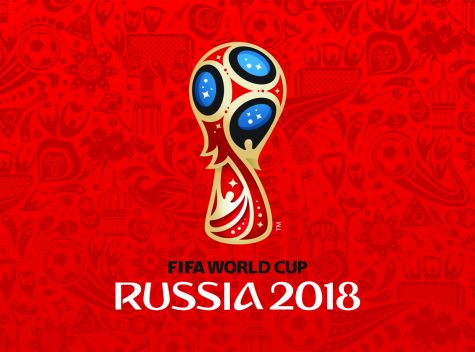 June: As school let out and summer vacation began, America saw the lowest unemployment rate in the United States since 2000, at 3.8%. The 21st FIFA World Cup also opened in Moscow, where France would go on to win in July. June also brought the official repeal of net neutrality by the Federal Communications Commission in the United States. Also in June, women in Saudi Arabia were able to drive for the first time after a decades-long ban was lifted.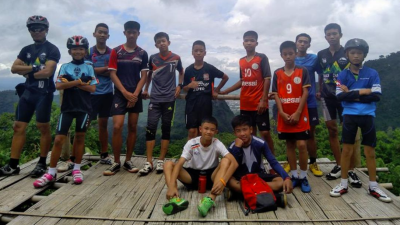 July: The world held its breath in July as British divers discovered 12 boys and their soccer coach who had been trapped in a cave in Thailand. After being trapped by a monsoon for over 2 weeks, the 12 boys and their coach were safely rescued from the cave, all with non-life threatening injuries. In Table Rock Lake, Missouri, 17 people were killed after a ducky tour boat drowned. And Angelique Kerber defeated Serena Williams at Wimbledon, becoming the first German to win the event since 1996.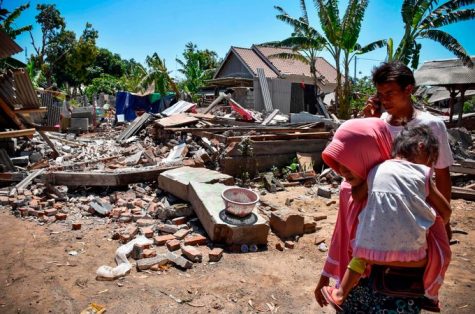 August: August brought the start of a new school year as millions of students around the world prepared to return to early wake ups and late nights. Nearing summer's end, a 6.9 magnitude earthquake struck the island of Lombok, Indonesia. The earthquake killed over 460 people and displaced 350,000 from their homes. Also in August, Apple reached a $1 trillion value, becoming the first American public listed company to do so. America lost "The Queen of Soul" and an American hero, as the first female performer inducted into the Rock and Roll Hall of Fame, Aretha Franklin, died at the age of 76, and Senator John McCain died at the age of 81 from brain cancer.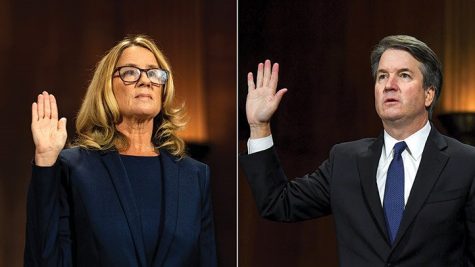 September: Hurricane Florence made landfall in September, as South Carolina issued a mandatory evacuation order that affected nearly one million people. Nearly 35 inches of rain fell. 50 people were reported dead from the hurricane and more than $17 billion in damages was done. In late September, accusations sprung up that President Trump's Supreme Court nominee, Judge Brett Kavanaugh, committed various act of sexual assault in the 1980s. A hearing was held in Washington on September 27th, where the US Senate heard from both Judge Kavanaugh and his accuser Dr. Christine Blasey Ford. Judge Kavanaugh would later be sworn into the United States Supreme Court in October.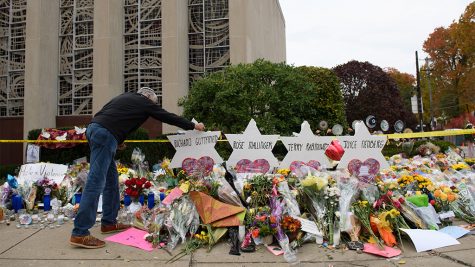 October: October saw the continuation of hurricane season as Hurricane Michael made landfall in Florida. The category 4 hurricane had winds of 155 mph and killed 27 people. The largest lottery jackpot in American history was also won in October, as one woman in South Carolina took home the $1.6 billion prize. On Saturday, October 27th, a gunman opened fire at the Tree of Life synagogue in Squirrel Hill. 11 people lost their lives that Saturday morning, as the city and entire country mourned the tremendous losses. The term "Stronger than Hate" was coined to recognize that the city of Pittsburgh will always rise above hate.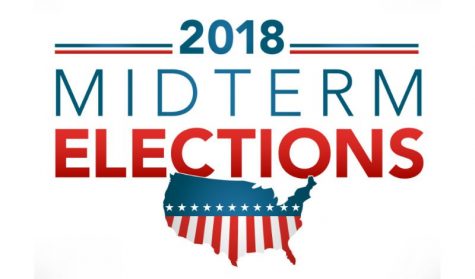 November: The 2018 Midterm elections led us into November. On November 6th, record numbers of people headed to the polls to vote in what was certainly the most voted in Midterm election in American history. The Democrats were able to gain control of the House, while the Republicans kept the Senate, even picking up a few more seats. In some states such as Florida and Georgia, recounts were underway to ensure the winner was the one with the most votes. Just one day after the election, a bar in Thousand Oaks, California, was the sight of another mass shooting. 13 people were killed and dozens more were injured. As in the Tree of Life Shooting and even the Stoneman Douglas High School shooting, the community and entire country rallied together, showing love and support for all affected.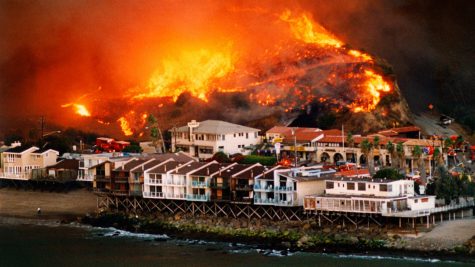 December: As the end of the year was soon upon us, Americans across the country mourned and celebrated the life of the 41st President, George H.W. Bush, who was 94. Merriam-Webster, dictionary publisher, announced the word of 2018 was "justice". The last month of 2018 also saw the rebuilding of California in the wake of November wildfires that stretched along the coast and destroyed thousands of homes. As of early December, 56 people lost their lives, and 130 were still reported missing. And to close out the year, Google released their annual "Year in Search" video where they revealed that the most googled word of 2018 was "good".
2018 brought us a real-life American princess, a yodeling boy in Walmart, too many tweets, the midterm elections, natural disasters, and communities brought together by unspeakable tragedies. Despite the countless acts of hate this year saw, we still searched for good and somehow always found it. This year gave us laughter, sadness, love, confusion, and anger, but most of all it brought faith to humanity and hope in a better 2019. 
As we close the book on the past 365 days, we reflect and mourn, but we also show gratitude for making it another year, for withstanding all this year presented us, and for loving our neighbors through it all.
About the Writer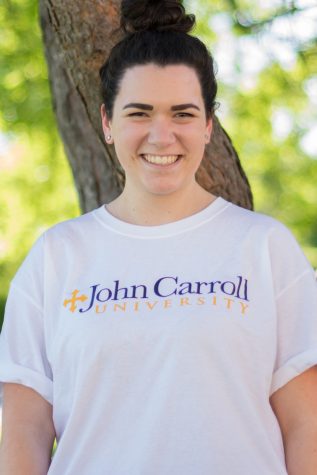 Carly DeArmit, Copy Editor
Carly DeArmit is a senior at North Allegheny Senior High. Prior to the Uproar, she has served as Editor-In-Chief for NAI's literary magazine, First Draft,...