Our 2018 Memories
Hang on for a minute...we're trying to find some more stories you might like.
As 2018 comes to an end, many of us are reflecting on how the year went by. Here are some students' and teachers' favorite memories of 2018:
"Spending time with my dad." – Selena Brown, junior
"The gala for Chick-fil-A at the beginning of the year." – Antonio Servagno, junior
"When I went to the Panic at the Disco concert with my friend." – Sydney Monteparte, junior
"When my friend Sydney got my favorite football player, Juwan Johnson, to send me a video saying happy birthday." – Emma Sieminski, junior
"Winning the district two requisition." – Pete Van Osdol, junior
"Going to Europe for two weeks — it was AMAZING." – Tanner Duderstadt, junior
"Crying during the dough boy scene at the beginning of Incredibles 2." – Mia Miller, junior
"Crying in the basement of Dvorak Hall with my friends." – Ainsley Ferron, junior
"All the summer camps I went to and meeting new friends, coming back to school, and making new friends in school." – Brendan Werner, junior
"Panic at the Disco concert." – Abbey Schmitt, junior
"When I made a goal about 30 yards out in soccer." – Jonathan Ross, junior
"Meeting my ex." – Alexis Ky, senior
"Sleeping." – Charlie Meyer, senior
"It ending, because in 2019 we graduate." – Lexie Vincenty, senior
"I remember during a game Grant Johnson was to my right, I got a lob pass, I cocked it back, and dunked on him." – Stephen Humphries, senior
"The Steelers beating the Patriots." – Blaise Burton, senior
"Going to concerts." – Haley Simon, senior
"The first win I had as a middle school hockey coach." – Ben Pasternak, senior
"Punta Cana." – Paige Hartle, senior
"Meeting Conor Lamb for the first time." – Jack Hickerson, senior
"Watching some of my best friends head off to college, and also watching them come back to visit."- Samantha Solenday, senior
"Nothing, they all sucked." – Alex Cook, senior
"My first family vacation with an old high school friend's family some 25 years later." – Mr. Bishop
"Fly fishing in the back country of Yellowstone National Park." – Mr. Morris
"Celebrating my fortieth birthday with my husband." – Mrs. Rhinehart
"For the first time in history a number sixteen team beat a number one team in March Madness." – Mr. Solenday
"Seeing my daughter as Judge Judy on Halloween." – Mrs. LaSitis
"Seeing new students on the first day on school." – Mrs. Espinar
"It may seem cheesy, but it was the first time that I came to Pittsburgh during my Spring Break, and it was late at night. I was sitting in the front passenger seat with my dad driving. We were in Moon, and we went into the Fort Pitt Tunnel, and when it opened up to the city, I saw how beautiful it was, and I felt that I was meant to be here." – Hannah Shiflett, junior
"I was at Newman Stadium, and I got to cover a few games this year for WPXI as a high school corespondent, and my favorite was the NA vs Pine Richland game — I got to cover that as a media member. It was my first experience in broadcast journalism." – Nick Farabaugh, senior
About the Writers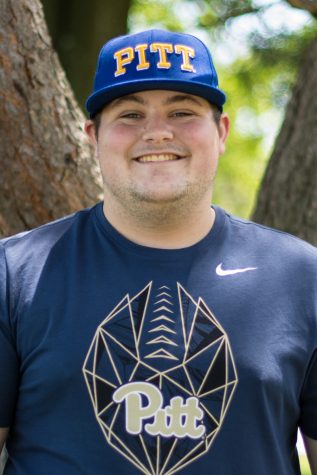 Nick Farabaugh, Sports Editor
Nick Farabaugh is a senior at NASH and the sports editor for The Uproar. Nick is a writer for SB Nation's Behind the Steel Curtain and is a WPXI Skylights...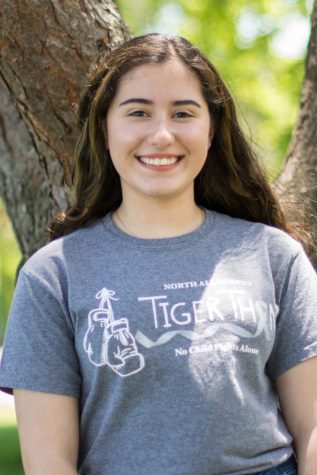 Hannah Shiflett, Reporter
Hannah Shiflett is a Junior at North Allegheny Senior High School. Hannah is originally from Utah and has lived all over the US from states such as Arizona,...