Top 10 Christmas Movies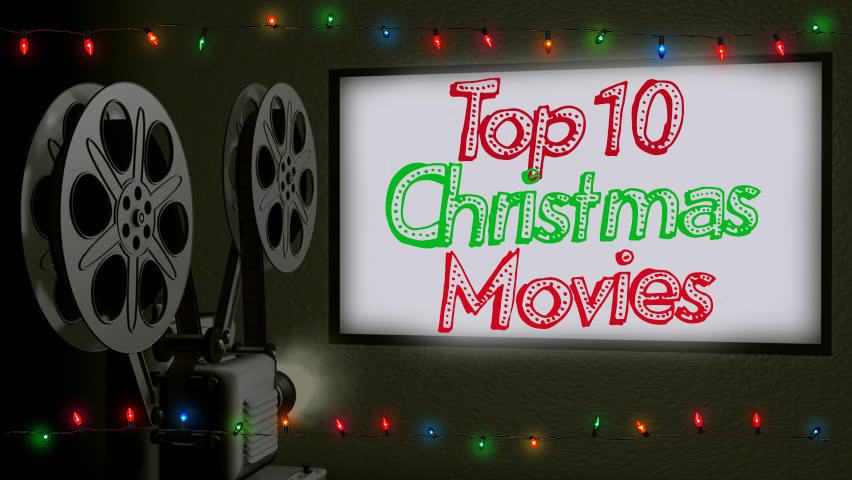 It's that time of year again — time to cuddle up in a blanket, drink some hot chocolate, and watch a holiday movie. Christmas is the best time of year to have a movie marathon with your friends and family, and there are so many great ones to bring in the cheer for the holiday season.
#10:  It's a Wonderful Life
As we start our countdown, coming in at number 10 is It's a Wonderful Life, the oldest movie on our list. The main character, George Bailey, experiences what life for his family would be like if he didn't exist. Thanks to his guardian angels, George's life flashes before his eyes, and he sees what it would look like if he hadn't been around to do so many good deeds for the town.
#9:  The Holiday
Next on our list is The Holiday, starring fan-favorite actors like Kate Winslet, Jack Black, and Cameron Diaz. Kate and Cameron's characters — both unlucky in love — agree to swap houses for the holiday. As the story progresses, many heart warming friendships and romantic relationships develop, leaving both characters with fairy tale endings — perfect for a holiday memory!
#8:  How the Grinch Stole Christmas
How the Grinch Stole Christmas is the first animated movie on the list. The Grinch, an odd, green monster, shows the true spirit of Christmas as he goes from hating the holiday to joining in on the celebration.
#7:  National Lampoon's Christmas Vacation
In Christmas Vacation, Chevy Chase reprises his role as Clark Griswold, a father determined to have a perfect Christmas. Despite unexpected visitors and problems with work, Clark knows he will give his family the best Christmas ever! Christmas Vacation provides the comedy audiences love from National Lampoon and heartwarming scenes to make this a classic movie.
#6:  Love the Coopers
Our sixth movie, Love the Coopers, was filmed locally here in Pittsburgh. It follows the story of a large family, the Coopers, their relationships, and how they all come together to celebrate Christmas.
#5:  Charlie Brown Christmas
Coming in at the middle of our list is Charlie Brown Christmas. As with other Charlie Brown holidays shorts, in this film, Charlie Brown shows his friends the true meaning of Christmas.
#4:  Home Alone
In fourth place is Home Alone. This movie follows the adventures of Kevin McCallister when he is accidentally left home during the holidays. After acting out the night before the family trip to Paris, Kevin's mom makes him sleep in the attic, and the next morning, he is forgotten at the house. He is determined to make this the best Christmas ever anyway! The joy doesn't last long, though, when two men come to his house in an attempt to rob his family, and Kevin has to defend himself on his own. He succeeds, and his family comes home just in time to celebrate Christmas together.
#3:  Elf
Coming in at third place is the comedy Elf, which follows the life of Buddy the Elf as he grows up at the North Pole believing he is a real elf. He soon finds out that he is not and that his actual father lives in New York. Buddy then sets out to meet his father. In trying to reconnect, many mishaps occur, but in the end, Buddy and his real family enjoy the holidays together.
#2:  Christmas Story
The story of Ralphie, his family, and friends comes in at number 2 on our list. Everyone can relate to one of the characters and with Ralphie himself as he tries to convince his parents what he wants for Christmas. The popularity of this movie has grown dramatically since its release — so much so that the house in the movie is now a museum that fans can visit.
#1:  Rudolph the Red-Nosed Reindeer
No holiday season would be complete without watching our number 1 movie, Rudolph the Red-Nosed Reindeer. Rudolph follows the story of a young reindeer who doesn't fit it due to his brightly-colored nose. He runs away and joins forces with a aspiring dentist elf named Herbie who has also left Santa's workshop. The two unlikely friends join forces with Yukon Cornelius to defeat the Yeti and get back to the North Pole in time to help Santa save Christmas.  
As the holiday season rapidly approaches, we hope that some of these movies will be on your must-watch list as you ring in the New Year with your friends and family.
About the Writer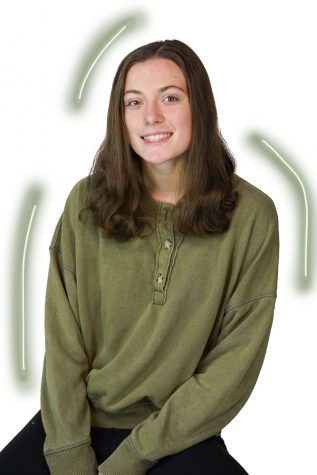 Megan Wilson, Staff Writer
Megan Wilson is a senior at NASH who is a part of the school orchestra and captain for the NAGU frisbee team. In her free time, she loves to hang out with...