My Shot on Hamilton
A review of the hit musical now at the Benedum Center
Hang on for a minute...we're trying to find some more stories you might like.
 In 2015, Lin-Manuel Miranda's play about one of the most important but least recognized of our Founding Fathers hit the stage.  Simply named Hamilton, the performance took Broadway by storm, ticket prices quickly rising above $1000.
Almost four years later, the musical finally has come to Pittsburgh.  And as an NA student, it is, of course, my God-given right to claim anything that I want.
Full disclosure: the path that resulted in my going to see Hamilton didn't follow that course.  It basically followed the Spongebob logic of "I knew this guy, who knew this guy, who knew this guy…" all the way to the point where my Aunt got some tickets and asked me to go with her.  Sorry, other relatives, but I think Aunt Patty is the coolest again.
Besides the family drama, I was definitely not let down by Hamilton.  The music is extraordinarily composed and every word spoken, or rather every bar spat, contains a meaning usually important to a character's evolution as time progresses.  The most prominent example I saw of this was near the beginning of the musical when Hamilton asks his colleague, Aaron Burr, "If you stand for nothing Burr, what'll you fall for?" as Burr was constantly at conflict within himself determining whether his morals and actions aligned with his goals.
The lyrics in Hamilton are almost completely in a rap format.  Although it seems like an odd choice, Miranda made the decision to be sure that the musical could be kept to a reasonable length due to the immense amount of content in Alexander Hamilton's story, but the result was still a show around three hours long.
Without getting into the super nitty-gritty of music, rapping the lyrics instead of singing them allows for more words in a single measure, or bar, of the music. Miranda himself said, "It would have to be twelve hours long, because the amount of words on the bars when you're writing a typical song—that's maybe got 10 words per line" — meaning that if the normal conventions for writing a musical were followed, Hamilton would have ended up being about nine hours longer than its current run time.
My qualms and quarrels were few and far between, mostly being faults with the venue.  Sometimes the orchestra could have been louder and I left having a little bit of a new disrespect for some Pittsburgh citizens who were having trouble staying in line to get in the door — oh, and of course that I won't be able to see it again unless I am willing to spend about $500. Don't get me wrong, it was an awesome experience, but as someone who has listened to the soundtrack once or twice, I felt the whole thing had been over-hyped to the point where I was expecting a little more than I received. 
Since the entirety of Hamilton is done to music, the album on iTunes offers the whole musical right at your fingertips.  Adding on to this, the set was pretty stagnant.  There were some moving parts, but they mainly were tables and chairs that a group of performers used to represent everyday citizens, and historical figures deemed less important moved on stage whenever they were needed.  Due to its lack of visual appeal, I found myself looking up mainly to see who the person speaking was, which gave the musical a lot more depth, though it was not entirely necessary in understanding the story as a whole, in my opinion.
In spite of these critiques, Hamilton is still a very good musical.  It is extremely historically accurate.  It follows Hamilton's story from when he arrives in New York to the duel that led to his death.  Some of the only historical changes that were brought to my attention by other viewers or people I was discussing the musical with afterwards were odd details, like the real number of Schuyler sisters being close to ten, not three.
Another thing I haven't touched on is the characters.  Each character that Miranda brings in has a goal that is clearly presented, and he is constantly looping back to remind us of their progress in their goals, mainly through letters that Hamilton receives.  For example, one of Hamilton's friends, Lawrence, states that he plans on creating the first African-American battalion for the U.S. Army.  He is constantly reappearing or referenced, and each time he has more troops or is said to be freeing slaves from plantations until we are made aware of his death.
Tying up loose ends, I would have to agree with most other people in that at some point in their lives, everyone should see Hamilton, but I would add that it is definitely worth waiting another half decade until the tickets go down to a more reasonable price.  Alexander Hamilton's story is especially unique and important to the birth of our country, but if a book and a playlist that you can listen to for free on YouTube can give you the same information, I'd suggest that before you dish out the cost of a new iPhone.
About the Writer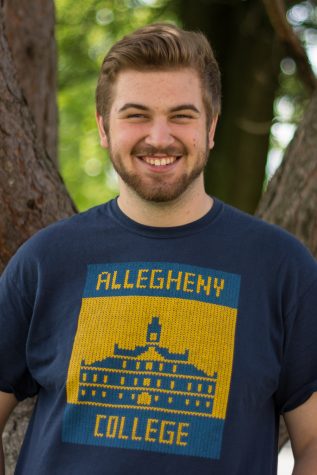 Roman Hladio, Reporter
Roman is a senior at NASH.  Along with his favorite hobby of bingeing podcasts, he enjoys wasting time with friends, listening to Gordon Ramsey yell at...