Depp Duels
Hang on for a minute...we're trying to find some more stories you might like.
NATE: A great arms has been summoned by feminists and social justice advocates around the world in recent years through movements such as #MeToo and Time's Up. Virtual instruments, like social media, play a large part in spreading rumors, accusations, and anything else with a ruthless vigor rarely seen in the past. Many once-great actors have been affected by these movements; some push through the clouds of accusations, while others are left with vastly empty inboxes. A single actor in particular, Johnny Depp, is widely known and equally loved and hated.
ALEXIS: There is no doubt that Johnny Depp has an extensive plethora of unique characters under his belt and has been considered an expert at his job — though, in recent years, Depp's reputation has taken some hits. Being accused of beating his wife and hinting at the assassination of President Trump have life-time fans questioning his reputation. Yet, his profession has nothing to do with him as a person in real life. I'm not saying he is an outstanding citizen; I'm just saying that you cannot doubt his talent as an actor. The fact that he is a bad person does not mean we should shun or devalue his important work as an actor. 
NATE: While I, like everyone else, cannot deny Depp's superb acting talent, you are wrong in saying that his character has nothing to do with his career. An inexcusable mistake made by many people in this day and age is pinpointing the positive aspects of a celebrity while completely disregarding everything else. Celebrating Johnny Depp based on his acting ability and not even considering his negative characteristics (and there are plenty to consider) is unacceptable, sloppy, and, quite frankly, disrespectful.
ALEXIS: Directors hire for a position based on your ability to do a job, not because you're a good person. For example, a serial killer can be amazing at baking cakes. The fact that he is a serial killer does not affect the way he makes cakes. Therefore, the outside life of a person does not affect how amazing they can be at performing other tasks. The same should apply to our beloved Depp. What he does in his free time and personal life should in no way affect the way people enjoy the art that he makes for a living. You wouldn't go to an art museum and judge each painting based on the painter's personal life; that would defeat the whole point of going to an art museum. Let's take a look at a real life example. The award winning musical Hamilton didn't get its rise because their cast is composed of full-hearted people; it's popular because its members are outstanding actors, singers, and dancers. Numerous people auditioned for the part of Aaron Burr, but the one who got the job was the person who was the best at portraying Aaron Burr. If a person was hired for their personality rather than their talent, the show would be full of off-key singers and dancers who don't know their left foot from their right. And personally, I wouldn't want to pay nearly a thousand dollars to see great people (with no singing or dancing talent) put on a show.
NATE: I understand where you are coming from. When a director is looking for a cast, they will try to find the best actor/actress for the job, a job that will, in the case of many Hollywood movies, pay millions of dollars. However, what I see, when this type of thing happens to actors like Depp, is people paying and funding a man who commits acts of violence like domestic abuse. Saying that a cast composed of good, full-hearted people would consequently be untalented is very bleak, and, in my opinion, untrue. Good, talented people exist; you just have to look farther than people like Depp. Furthermore, claiming that someone's "free time and personal life" are separate from their career is valid when their "free time" is spent fishing, not beating their wife.
ALEXIS: Cruel and unusual punishment. As a person who understands how difficult it can be to perfect the art of acting, I will never deny enjoying and funding such an amazing actor like Johnny Depp. Acting is a gift; it allows viewers to live through the actor and experience things they would never be able to in their average reality. Sharing that gift to the world deserves to be praised and thanked for. To not take advantage of the amazing gift Depp has provided for us would be insane and, honestly, stupid. Depp has made unforgivable mistakes in his personal life, yet they have not affected his ability to share his gift of acting. While paying to see a movie or musical does fund the career of the actors, it doesn't fund their ability to make simple choices. No matter how much money a person makes from their career choice, it is still up to them to make choices. Regardless of whether Depp has millions or has two dollars from movie funds, he would've committed the horrible acts (beating his wife) that he made.
NATE: I cannot stress this enough. The talent of one does not outweigh their actions. Johnny Depp is a talented actor, yes, but his actions warrant a complete boycott of his movies, if you ask me. Look Amber Heard in the eyes, and tell her that, sure, what Johnny Depp did to you was despicable, but, hey, he's a good actor! While his unfortunate life choices have not affected his acting skills per se, they have affected his reputation. I will always look at Johnny Depp's name and think "domestic abuser" long before I think "actor." I understand that whether Depp was worth a billion dollars or worth three pennies, he would still be a wife-beater, but if you ask me, a person who abuses their spouse deserves to be worth three pennies much rather than a billion dollars.
ALEXIS: It isn't in question if Depp's actions were utterly horrific or not. They were. But, like many other people, I can put Depp into two different categories — his characters and himself. I can like his work while still disliking him as a person. I agree that Johnny Depp as a person should not be rewarded because his actions don't merit that positive recognition. But regardless, the art he has put out into the world will live on forever and will always hold a special place in many hearts around the world. His present actions should not affect the way we look at his past work because the reality is, ten years ago or even five years ago, you would have had no problem with his work being praised, as he is very talented. We should not further praise him, but his past deserves immense recognition.
Loading ...
About the Writers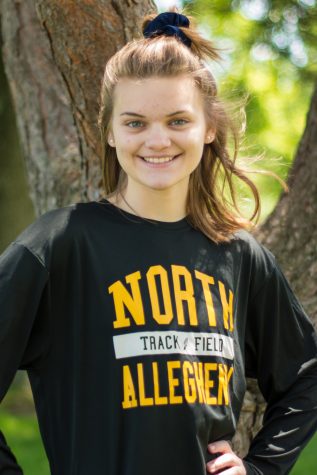 Alexis Franczyk, Reporter
Alexis Franczyk, a junior at NASH,  is excited to contribute to The Uproar for her first time. As an honors English student since she was in elementary...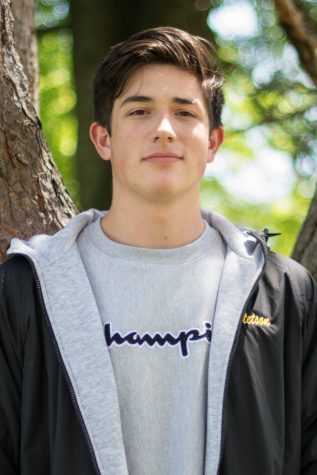 Nate Stetson, Reporter
Nate Stetson is a Junior at North Allegheny. He specializes in multimedia productions and writes articles for the Uproar. He participates in Track and...