The Truth about One of Us is Lying
The book One of Us is Lying honestly doesn't lie about it's phenomenal plot
After hearing from a student in Contemporary Novels class that the book, One of Us is Lying, was phenomenal, I decided to put it to the test. Now I normally don't reach for the mystery shelf at the library, so this book was a new experience for me. I honestly didn't know what to expect.
One of Us is Lying, by Karen M. McManus, is a teen murder mystery novel, set in the 21st century. It was also a nominee for the Goodreads Choice awards.
With relatable themes, unpredictable twists and turns, and classic teen romance drama, this book had me hooked from the start. It's pretty much a mash-up between The Breakfast Club and Pretty Little Liars. There are 4 main characters: Nate, Addy, Bronwyn, and Cooper. All are high school students who have their own private lives– and secrets.
There are Cooper, the golden boy and star baseball player trying to decide between college and the major leagues; Bronwyn, the class valedictorian who plans to follow her family's legacy and go to Yale; Addy, one half of the picture-perfect couple and a homecoming princess; Nate, the bad boy, on probation for dealing drugs (and still selling them not-so-secretly); and Simon, the despised (and slightly feared) creator of About That, Bayview High's gossip blog. They're all in detention for something none of them did, and they can't understand why their teacher doesn't believe them.
Their detention takes a dark twist when Simon suddenly keels over mid-sentence, having some sort of allergic reaction, and later dies in the hospital after being swept away by an ambulance. It's not long before investigators discover that Simon had been planning on publishing articles on About That that revealed secrets about Cooper, Bronwyn, Addy, and Nate– secrets that could potentially destroy all of their lives. Suddenly, the four of them are main suspects in Simon's murder and pariahs among their fellow students, most of whom hated Simon…that is until he died, and they began to make him out to be some sort of martyr.
Suddenly, four people who weren't really friends before this tragic event are brought together. Each claims their innocence– but is one of them lying, or did someone else get involved? And how could the latter be possible when it was just the five of them in the classroom that day? Can they clear their names and get their old lives back?
Throughout the book, the narration changes perspectives to give the reader a chance to see the story from multiple points of view. Getting to read all of the inner thoughts and experiences of one character that the other characters aren't aware of was very intriguing, and it almost made me think I was a part of the plot.
McManus knows how to plot out a mystery, but the real charm of the novel lies in the journey each of the characters goes on as the writer deftly avoids stereotypes and adds nuance to her characterizations while still managing to plant the occasional red herring. Even Simon, the victim at the center of the whole case, is a fully realized character– not bad for someone who readers will only interact with briefly.
As the book continues, the gang learns more about each other– and their secrets– and grows closer as they work together to find the culprit. This was particularly my favorite part of the book because once they teamed up, the plot flourished and so much more information was revealed as clues began to make sense. I couldn't put the book down.
McManus did a great job with this book. It's amazing– she basically took on most of the typical high school stereotypes, yet gave her characters a little more depth than you'd expect. Even though you probably will have suspicions of how the plot will unfold, it's still interesting the way McManus pulls everything together. I couldn't get enough of this book, and even though the story wrapped up, I wouldn't have minded if it ran on longer.
If there is one hitch in this pretty stellar read, it's that certain secrets could have been revealed a little earlier on in the book in order to spend more time with the character who was affected. However, even that is the tiniest of nitpicks. If you enjoy mystery novels, then this book is for you. If not, still read it! Trust me, it's not your stereotypical murder mystery novel. So make room for One of Us Is Lying in your bags, because this is one carry-on you won't want to put down.
About the Contributors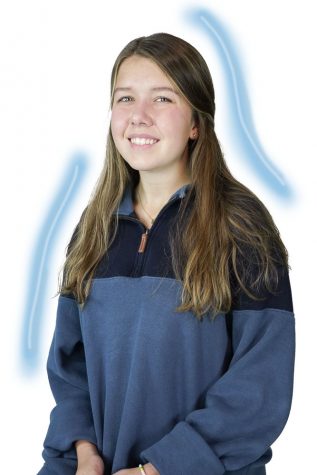 Rachel Morrell, Staff Writer
Rachel Morrell is a senior at NASH and excited to be on The Uproar staff again this year. She enjoys running, watching Downton Abbey, and eating chocolate.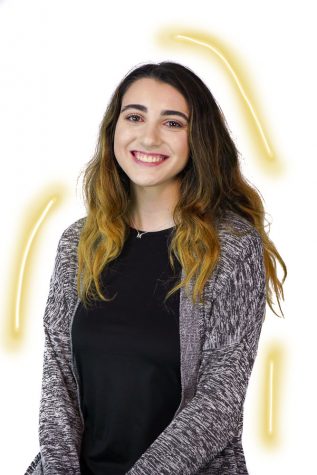 Melina Tripoli, Staff Writer
Melina is a senior at NASH and is a majorette for the North Allegheny marching band. In her free time she loves to read, write, draw, and watch way too...