Put Your Money Where Your Mouth Is
How Donating Can Do More Harm Than Good
Hang on for a minute...we're trying to find some more stories you might like.
North Allegheny takes pride in the countless donation drives, fundraisers, and volunteer opportunities throughout each school year. Each money-raising opportunity started with a person who wanted to help. Whether it is helping people in our own community or people overseas, NA comes together to help organizations and people in need.
But is this generosity actually helping those organizations in the long run or just prolonging the inevitability of needing help after we have given them everything we can to help?
Donating is a very tricky thing to do when donors are not very familiar with doing so — in many cases, donating is carried out in a way that will bring more harm in the future. Many people come to the same question — "How can donating ever be a bad thing and lead to harm?"
To answer this question, first, donors need to decide if they want to give immediate help or do something that will help in the long run. There is a difference in how people should donate towards a natural disaster and a developing country.
Donating towards a natural disaster, like hurricanes or wildfires — people who rapidly lost everything they own — should be done by donating materials in a quick manner, things like coats, blankets, beds, and providing community spaces for people to sleep — all the things that they momentarily do not have access to. Along with materialistic donations, money could be donated to help rebuild ruined houses and public buildings that the affected area may not have the funds for. With donations like this, the affected persons will be able to maintain life necessities until the community recovers from the natural disaster. When the area has recovered, they will then be able to provide for themselves again. With businesses up and running, there is no longer a need for any donations.
On the other hand, donating to developing countries needs to be done carefully. This type of donation depends on what wants to be accomplished by the donor. Small materialistic donations, like shoes or clothing, are not harmful to people and can help hold poverty-stricken communities over while they fight to revive themselves. But, it does harm the country economically. For example, large companies donating huge amounts of shoes — the amount that would put shoes on everyone in the community — are actually very harmful to the community as a whole. Yes, they will help the people in the present moment, but what happens when the supply of shoes runs out? Then, people in need will be stuck in an even worse situation than they were in before. This is because the town shoemakers have lost their jobs because no one had the need for them with the influx of donated shoes coming in. Eventually, the community uses all the donated shoes and have no way to make more shoes. A better and more effective way to go about this situation would be to donate money directly to the shoemaking company in their community. This way, the community shoe shop can thrive and circulate more money into the economy, rather than going out of business. With people purchasing shoes from their local shoe store, the shoemaker can stay in business, and keep providing shoes for the community without the need for donations. This type of donation will help the growth of a community so that it can provide for itself, rather than being handed shoes — hurting the community in the process.
An article posted by Vox, written by Amanda Taub, on TOMS shoes states, ". . . every charity that's trying to reduce poverty should ask itself if it could achieve more by distributing cash than by distributing goods or services."
Now, going about this can be difficult because many developing countries have a corrupt government, and, if donors try to donate money to help local businesses, they can't be positive that their money is actually going to those businesses. And just because donors donate to an organization that will then donate accumulative donations to the cause does not mean the money is going towards what they think it is. Because of this, organizations like Charity Navigator and Charity Watch allow donors to be positive their money will go towards what they want it to. These websites have information and statistics on different charities, allowing donors to choose the most reliable and helpful charity to donate to. Charity Watch confirms this stating, "We dive deep to let you know how efficiently a charity will use your donation to fund the programs you want to support."
If done correctly, donating can make a huge difference in the world and help people in need. Donors just need to know how they want to help and do their research to get the most effect with their donations. After all, this is your world to take care of, so why not do it in the most effective way?
About the Writer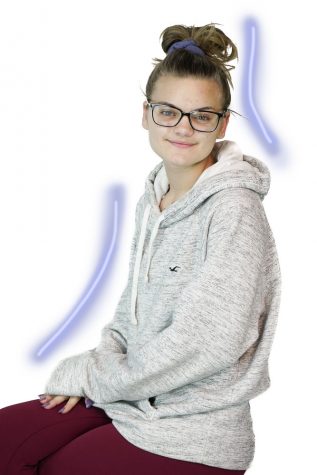 Alexis Franczyk, Staff Writer
Alexis Franczyk, a senior at NASH,  is excited to contribute to The Uproar for her second year. As an honors English student since she was in elementary...