Blazing Bias
Good news: NA's football favoritism benefits a whole lot of us
Hang on for a minute...we're trying to find some more stories you might like.
"There is a blatant football bias in NA Athletics!"
That oft-heard statement is loaded, but once you really think about it, it is most certainly true. There is an obvious bias from the staff, students, and overall the entire system known as North Allegheny School District. Football is propped up as much more important than a sport like, say, Field Hockey.
But let's get one thing clear — this bias is not a bad thing at all.
Football is, by all accounts, the most popular sport in America. The AAF, on its debut weekend,  literally beating the NBA's primetime game between the Thunder and Rockets is a testament to that. Moreover, with football's popularity comes the secondary effect of making it the most profitable sport as well. That isn't just exclusive to the NFL or college but to high school, too. For high schools everywhere, football is profitable because it attracts the entire community to the stadium. For North Allegheny, that rings incredibly true.
It is undeniable that the attractive force of football enhances the football program itself. After all, the new weight room that was built just over two years ago is state of the art by high school standards. And that's good news. All other sports teams have access to the weight room. Track, baseball, basketball, lacrosse, any team you want to name, they can use all that high tech training equipment, funded with largely funds from the football games.
What else is funded by the largely profitable football games? Field renovations. The NAI fields will be getting heavily renovated this spring in preparation for next year's fall sports.
Now, the counterargument to all of this is that all these funds are used towards inherently unnecessary purchases such as the scoreboard. It is true that the funds were used towards that, and perhaps the money was not allocated properly there, but it does not mitigate the collateral effect that football has.
"
This football bias is one that is supposed to taint the rest of North Allegheny sports, and yet, it enhances them so much. The significance of other sports is not diminished just because football is hyped up"
Intrinsically, the other sports are not hyped up nearly as much as football. No other sport gets an announcement by Dr. Kreider for every game on their schedule, albeit all sports get announcements for their especially big games.
This football bias is one that is supposed to taint the rest of North Allegheny sports, and yet, it enhances them so much. The significance of other sports is not diminished just because football is hyped up. The sport receives the attention it does because it is profitable and great for the rest of the athletics program.
Thus, living with the district's football favoritism is a small token to pay for the overall betterment of the athletic experience at NA, which is one of the strongest around the area. The opportunity it provides to kids with cutting-edge equipment and constant repair is invaluable.
It should also be noted that an NA football game is not merely a school event but much more than that. It is an entire community event that on Fridays can bring nearly 5,000 people together in one place, leading to community bonding that benefits our area. Every time there is a game, it is not just students and parents that are there, but alumni, community members, and people who simply have a general interest in the sport.
It is not uncommon in some areas that high school football becomes a pseudo-holiday akin to that of College Football Saturday and NFL Sunday, and in NA, that pride is certainly alive and well.  Of course, every other sport has big games that can draw the community together, but football is a once-on-a-week event that brings together a significantly large number of community members at an ideal time in the week.
Bias may be inherently destructive in just about every situation.  But this bias, upon closer scrutiny, is a benefit to both the community at large and each student who participates in a school sport.
About the Writer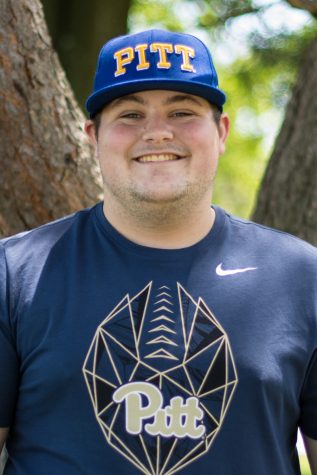 Nick Farabaugh, Sports Editor
Nick Farabaugh is a senior at NASH and the sports editor for The Uproar. Nick is a writer for SB Nation's Behind the Steel Curtain and is a WPXI Skylights...