On the Flipside
Hang on for a minute...we're trying to find some more stories you might like.
As the NA gymnastics season draws to a close, the Uproar sat down with team manager Logan Falk to reflect on the year.
How long have you done gymnastics?
I've done gymnastics practically my whole life, but I've been competing since I was six years old.
Are you on a travel gymnastics team?
It's called club gymnastics, or Junior Elite. I did that up until my sophomore year. Practices were six days a week, about four hour practices, which was a lot, so I quit club and continued just doing the high school team.
How is the school season different from club?
It's a lot less of a commitment, and the season is shorter.
What's the practice schedule like for school gymnastics?
They do twice a week, and they're two and a half hour practices.
Why did you choose to become the manager this year instead of competing?
I am in the musical, Good News, this year, which is also a very big commitment, so having time to do both just wasn't going to happen, but I wanted to keep my loyalties to my team and still be able to be a part of it.
How is it different being a manager instead of a competitor?
It's pretty different because I'm not doing all the physical stuff, but it's still really fun because I get to be a part of the team and help just coach them and set everything up and keep track of scores and other teams as well.
What's the best thing about gymnastics overall?
I think being a part of a team, especially because a lot of us girls have done club gymnastics together since we were so young, so we're like a big family.
WPIALs were last weekend. How were they? Did they go as expected?
It basically went as expected. Friday night was team WPIALs, which we got fourth in behind Thomas Jefferson, Moon, and then Pine Richland, and then us. We've done better in previous years, but it's kind of what we expected this year, and we're still really proud of how well we did. Individual was Saturday, which we did great in. Our girls got top three; a lot of them did really well.
Is there a state level you go to after that?
There is, but I'm not really sure if we qualified this year. The last couple years, we have qualified, but we never go.
Do you have any advice for people who might want to go out for the gymnastics team next year or people that are on the team in general?
Being a part of the gymnastics team is really fun, and you'll make friends that you'll probably have for a lifetime, but it is a very physical sport. If you feel ready, I think you should try out.
About the Writer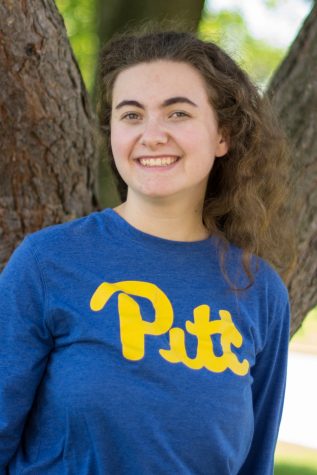 Samantha Solenday, Assignments Editor
Samantha Solenday is a senior at NASH this year. Among other things, she is a member of the NASH choirs and speech and debate team. Next year, Samantha...