By the Sip
Settling the debate on the best iced coffee in Wexford
Hang on for a minute...we're trying to find some more stories you might like.
While it may be the middle of winter, iced coffee is always in season. I consider myself to be a year-round ice coffee drinker, and I know I'm not the only one. It could be 5 degrees outside, yet you could still find me sipping on an overpriced iced coffee. Back in November, I traveled around the district in search of the best pizza, and this past weekend I traveled around Wexford for the best iced coffee.
I went to five unique places, all located on Route 19, including Starbucks, Dunkin' Donuts, Longo's, McDonald's, and Whole Foods. I ordered the same small, or in Starbucks' case, tall, iced caramel latte at each place in order for the judgement to be fair. Criteria for my judgement included coffee strength, sweetness, and price. I rated each iced coffee on a scale of 1 to 5 sips – 1 being the worst and 5 being the best.
So, may I present to you, the best iced coffee in Wexford: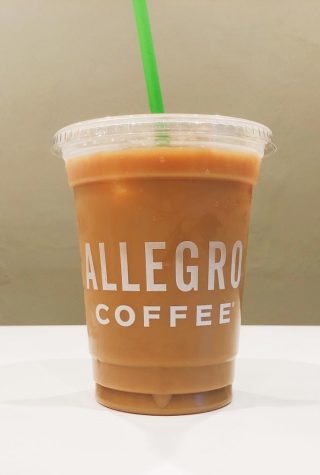 Whole Foods: I began my adventure at the Wexford Plaza Whole Foods. Located in the corner of the store by the checkout, the Whole Foods coffee stand is sponsored by Allegro Coffee. With the stand's rather limited options, I was lucky to find a latte on the menu. Mediums were the smallest option on the menu and therefore I paid the most here at $4.28. After taking the first sip, I was left squinting and disgusted by how bitter and flavorless it was — not to mention that the after taste was something I wouldn't wish on my worst enemy. After stirring it with the straw and taking another sip, it still tasted the same, and I still winced. With virtually no sweetness or flavor, the Whole Food's lattes earns a meager 1 sip out of 5.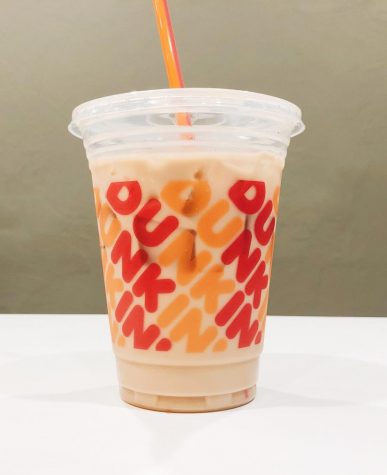 Dunkin' Donuts: Further down Route 19, I found myself at the Dunkin' Donuts' drive-thru window. I see Dunkin' cups in the hands of NASH students daily, and I would go as far as saying that Dunkin' Donuts could be the official coffee of the North Allegheny School District, just as Monte Cello's is the official pizza. North Allegheny runs on Dunkin' (sorry, I had to). I have never ordered a latte from Dunkin' before, so I was eager to try it. First reactions consisted of thinking how sweet it was. It tasted as if it were 95% sugar and cream and 5% actual coffee. Priced at $3.52, the Dunkin' offerning was good but not great, and I am giving their latte 3.5 sips out of 5.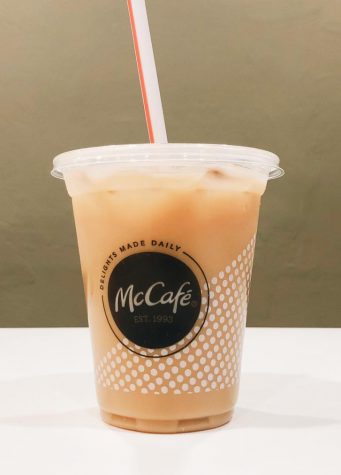 McDonald's: The famous fast food chain was my next stop. I know that McDonald's may be better known for their Big Macs than their coffee selection, but I have seen McCafe cups at NASH quite a few times. A few years ago I tried a macchiato from their McCafe menu and I was excited to try their latte this time around. I was shocked at the $2.14 price — where can you can get a latte for that cheap? However, the smiles and excitement stopped as soon as I took a sip. To put it best, the latte tasted like chemicals and a mixture of every single drink machine in the restaurant.  It was so terrible that I'm not even sure there was coffee in it. I guess I should've known when I saw the price. McDonald's, I have a fierce love for your french fries, but this was horrific. I'm giving you 0.5 sips out of 5.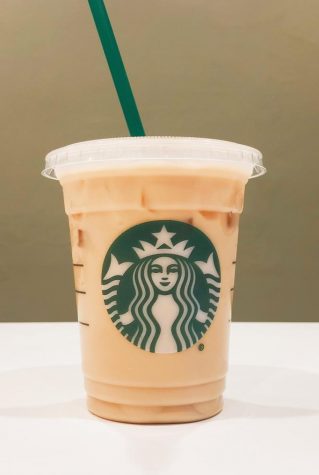 Starbucks: Perhaps the most popular coffee chain in the world, Starbucks seems to be a weekly occurrence for me. I feel as if I have formed some sort of bond with the employees at the Wexford Starbucks because I've spent many hours working on homework and studying there. I haven't had a latte there in a while, so I was ready to broaden my horizons and try it out. My first sips were pretty great, and my home away from home did not disappoint. With more sweetness than coffee strength, Starbucks held a good balance but also made my caramel latte taste like it should have been a vanilla latte. My small, I mean tall latte, was priced at $4.01, but I would say definitely it was worth the treat. Starbucks lattes are getting 4 sips out of 5 – see you guys next week!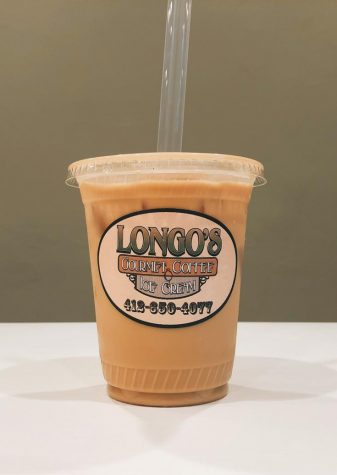 Longo's: Located on Route 19 next to Dudt's Bakery, Longo's is a rather unprecedented option when considering coffee. A friend took my to the coffee shop last year and I've had it a few times since. I love the atmosphere and the fact that it's a small business. Longo's has a full ice cream menu, sandwiches, soups, milkshakes  — they have it all. The only downfall is that they're closed on Sundays and Mondays. With so many different menu options, I wanted to order one of everything but stuck to the small caramel latte. One sip was all it took for me to fall in love. It was the absolute perfect mix of both coffee taste and sweetness. Priced at $3.64, Longo's takes the award for the best iced coffee in Wexford, with 5 out of 5 sips.
There you have it, NASH.  Next time you're looking for a morning pick-me-up on the way to school, stop by Longo's and support a small business.  And you should also try one of their breakfast sandwiches.
About the Contributors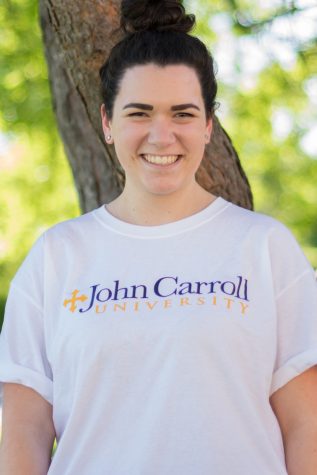 Carly DeArmit, Copy Editor
Carly DeArmit is a senior at North Allegheny Senior High. Prior to the Uproar, she has served as Editor-In-Chief for NAI's literary magazine, First Draft,...