In Good Faith
Public schools are subject the Establishment Clause, but they cannot prohibit students from forming faith-based groups before or after school
Hang on for a minute...we're trying to find some more stories you might like.
Is it ethical to practice religion in a public school?
Across the country, some parents are insistent on keeping religion out of their children's school lives.  Others insist on sending their kids to private religious schools in an effort to integrate beliefs and practices into schooling.  Still others homeschool their children.
However, there are many misconceptions about the extent to which religion is and isn't allowed in public schools.  Patriarchal schools, private schools affiliated with a particular religious organization, teach curriculums that may incorporate religious beliefs into education.  However, as a government service, public schools are not to promote religion as part of education. This is due to the Establishment Clause, an excerpt from the First Amendment to the Constitution which states, "Congress shall make no law respecting an establishment of religion, or prohibiting the free exercise thereof…"
"
If a group of students gets together and wants to start a religious prayer group before or after school, North Allegheny is not permitted to stop them."
This wording prohibits the establishment of religion by Congress and forms the basis of freedom of religion in the United States.  Congress is not permitted to establish religion in any circumstance, as this would be a violation of religious rights. However, the phrase also clarifies that Congress cannot inhibit the free exercise of religion.  As a result, the Establishment Clause emphasizes the separation of church and state. Because public schools are established as part of the government, they are subject to the Establishment Clause. Private schools, however, are not government sanctioned and can thus incorporate or exclude most religious practices independently.
The Establishment Clause sets an important limitation on religion in public schools that mirrors the one on Congress; schools are not supposed to promote or inhibit religion, but they also cannot inhibit any religious belief.  Some people believe the misconception that public schools are prohibited from even mentioning religion in any context; however, this is not the case. Public schools are permitted to educate students about religion as long as no religion is endorsed by the faculty.  Teachers and staff are not supposed to promote any religion, and the practice of religion is not to be imposed on any student in the school. In essence, public schools cannot teach religion. However, classes may teach about the role of religion in the historical, cultural, and social development of a nation or a group of people.  The Bible may even be studied as literature as long as the lesson is religiously neutral and the class is optional. Furthermore, public schools are allowed to promote secular values that happen to coincide with some religious values, such as honesty, respect for others, kindness, and good citizenship.
The Supreme Court has weighed in on the issue of religion in public schools and has established a three-part test to see if the government is violating the Establishment Clause.  In the Lemon vs. Kurtzman case of 1971, the Supreme Court outlined the criteria for government legislation concerning religion: the legislation must have a secular purpose, the effect may not advance or inhibit religion, and government may not become excessively entangled in religion.  Another Supreme Court case from 1980, Stone v. Graham, provides a great example of this test in action. In that dispute, the Supreme Court ruled a Kentucky state law requiring the display of the Ten Commandments in classrooms unconstitutional because the law had no secular legislative purpose.  In Edwards vs. Aguillard, a Louisiana state law prohibiting the teaching of the theory of evolution unless accompanied by "creation science" violated all three parts of the test.
If a group of students gets together and wants to start a religious prayer group before or after school, North Allegheny is not permitted to stop them.  For example, FUEL is a group that promotes Catholicism that meets outside of school hours. This is perfectly acceptable in a public school. The current guidelines concerning religion in public schools are important to keep in mind and are a good way to avoid entangling or promoting certain religions from education.  It should indeed be ethical to practice religion in a public school or on school grounds as long as it does not inhibit activities of other religious doctrines or secular thought.
About the Writer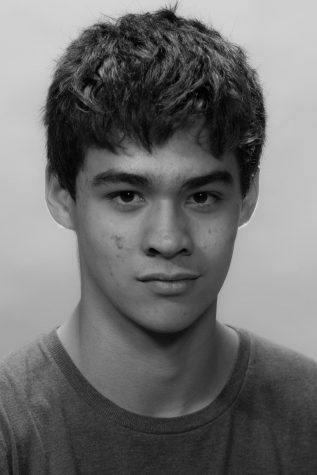 Richard Jensen, Reporter
Richard Jensen is a junior reporter. He is a member of the swim team and plays cello in the orchestra. In his spare time, Richard enjoys biking and hanging...