Full Speed Ahead
Jack Wright is a key element in NA Swimming's hopes of repeating at States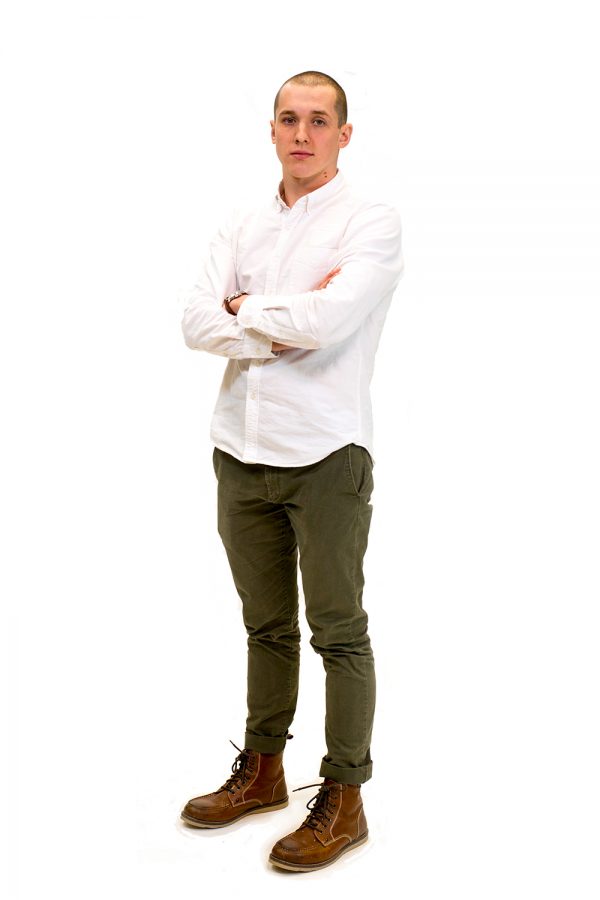 A University of Virginia commit, Jack Wright is one of the leaders of an impressive NA Swimming squad that looks to repeat at States.
How did you get interested in swimming?
Well, my sister wanted to join a swim team before I did, and my parents kept pushing me to do it as well, and ever since then, I've just loved it.
You are going to swim at UVA.  Why there?
I love the coach and what they're building at UVA. Obviously, it's a great academic school in addition to the great team. But there's also a lot of forward energy there, since Virginia has had a lot of strong classes recently.
How was your recruitment process?
It was stressful for sure. There are a lot of people talking to you, but it's also exciting because they want you for the next four years on their team. But all of that made the process enjoyable.
Describe a swimmer's daily routine. Does it ever tire out the team?
It's three morning practices a week and swimming after school every day. Those morning swims can get exhausting at times, but it's certainly fine because you know you're working towards a great goal.
What's your favorite type of stroke to compete in?
It's easily the freestyle, or more specifically, the sprint freestyle.
What could I find on your pre-swim playlist?
I'm not a guy who listens to music before swims.  I just talk to my friends and have fun. That's far more calming to me.
You've set numerous WPIAL records, including the 200 free and even breaking your own record. What do those accomplishments mean to you?
They mean a lot because they show my level of growth. It absolutely is a great thing to be better than people in the past, and it shows your own growth.
This NA team won WPIALs and is now looking towards States. Does anything change in your mindset now?
We have a lot of guys that are rested for States and didn't participate specifically in WPIALs. So we're absolutely prepared to swim even faster and better at States.
The girls' team has won eleven straight WPIAL titles, and the boys' team has won eight straight. How does the group maintain that consistency?
Well, we have a fantastic club program, and that extends extremely well into the high school system. The coaches are amazing and the team members push each other to be better every single day.
How have your coaches helped you throughout the season?
They're great people and great coaches. They push us to be better in every single aspect in the pool and out of it.

As you look towards your final swims as an NA Tiger, how has the experience been for you to be a part of the team?
It's been a great experience. Every year it's gotten better, and even more so, there's a new dynamic with new people every year. This team just grows every year and this year is the best yet.
Do you have any regrets about your HS swimming career?
I have none. Everything I've done I'm proud of, and there's nothing that I think I missed out on.
What are your goals for college?
The goal is always a national championship and that's what I'm aiming for. Before that, obviously we'd love an ACC Championship, too.
What can we expect out of the Swimming Team at States?
You can expect us to be better than ever. We're out to win, and we're looking to break records. We absolutely want this to be our best performance of the year.
About the Writer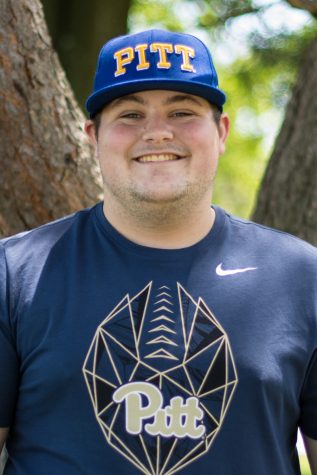 Nick Farabaugh, Sports Editor
Nick Farabaugh is a senior at NASH and the sports editor for The Uproar. Nick is a writer for SB Nation's Behind the Steel Curtain and is a WPXI Skylights...