Sticking Together
Captains of the Girls' Lacrosse team Brooke Ferringer and Paige Jones talk about their past, present, and future athletic career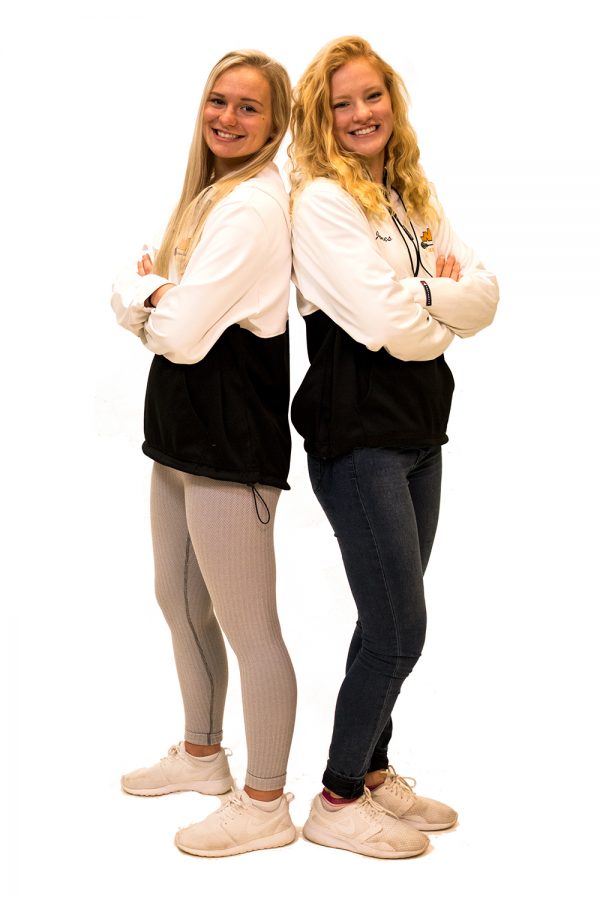 How long have you been playing lacrosse?
Brooke: I have been playing since I was in fifth grade.
Paige: Fifth grade.
What's your favorite part about lacrosse?
Brooke: My favorite part is being able to play with my best friends and ultimately the best people I know.
Paige: I love playing alongside many friends that I have grown so close with throughout the years. We are all playing a sport that we love and working hard to achieve success, which is extremely fun and rewarding.
What advice would you give to a new player starting out?
Brooke: I'd say to stay positive and don't be afraid to expand your horizons and push your limits.
Paige: Always go into a game or practice with the right attitude. If you keep the right mindset, success will come. Work hard every day and practice often because hard work pays off in the end. Cherish the practices and games with your teammates because high school goes by very quickly.
Would you two be friends without lacrosse?
Brooke: Yes, we would definitely be friends. We actually became friends through swimming in elementary school and then decided to try lacrosse together. We had no idea how much lacrosse would impact our future.
Paige: Yes, we would be friends. We've been friends for a long time.
Are you playing lacrosse in college? If so, where?
Brooke: Yes, I am playing Division I lacrosse at Old Dominion University.
Paige: Yes, I am playing Division II lacrosse at Embry-Riddle Aeronautical University in Daytona, Florida.
How did you pick Embry-Riddle and Old Dominion?
Brooke: After visiting many schools and meeting with many teams, I felt that I fit most with the team and atmosphere at ODU.
Paige: I chose ERAU because I knew I wanted to continue lacrosse and have a great college education. Embry-Riddle enables me to receive a great education and have competitive athletic experience. I also do not mind being in the Sunshine State!
What is your record so far? 
Both: So far, we are 2-1. Our first section game is tonight at home against Fox Chapel.
How do you expect the season to go for the rest of the season?
Brooke: I expect a lot of wins for this season.
Paige: I am expecting a lot of success and wins this season. We are going to finish our senior year proud and with our heads held high.
How has lacrosse impacted your life?
Brooke: Lacrosse has given me some of my best friends and best people I know. It has also given me an opportunity to travel to many different states to play with girls all over the country. I am also very thankful that my college education will be paid for — that is a huge impact on both my parents and me.
Paige: Lacrosse has impacted my life by giving me the opportunity to make life-long friendships with my teammates. It has helped me with my confidence, work ethic, and leadership skills. It has allowed me to meet and compete with girls from all over the country, which is super cool. Also, lacrosse has enabled me to pick a college that I love by earning a great scholarship. I cannot imagine my life without this amazing sport.
About the Writer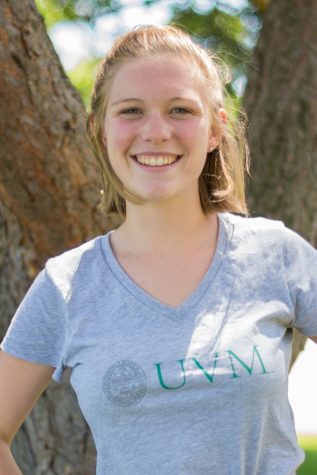 Valerie Davis, Co-Editor-in-Chief
A senior, Valerie is thrilled to be on The Uproar staff this year. She enjoys singing, dancing, playing lacrosse, talking, listening, and eating Asian...