Banned Book Club: The Perks of Being a Wallflower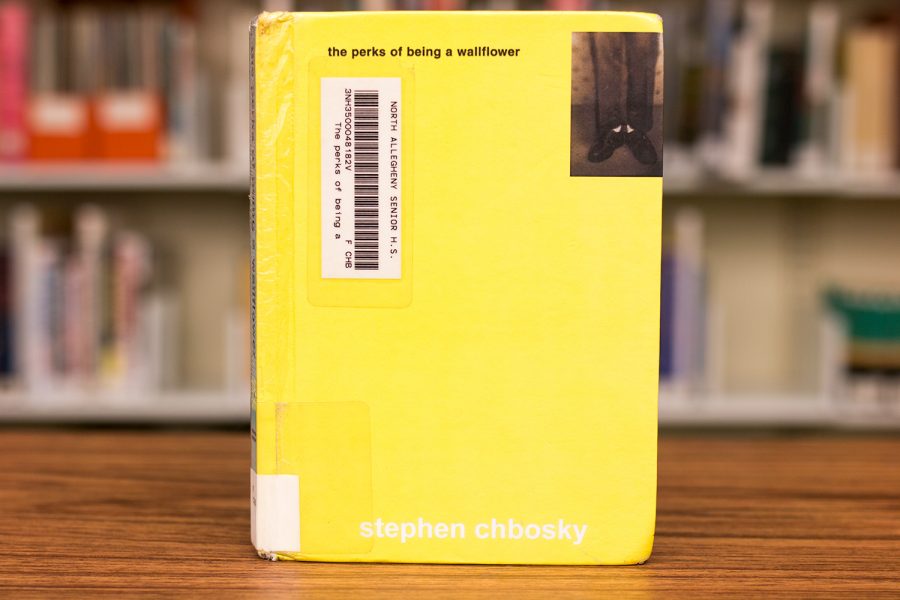 I don't know if I'm the only one who feels this way, but March felt like a whole lifetime to me.  Now that it has come to a close, it's time to discuss our book, The Perks of Being a Wallflower by Stephen Chbosky.
Perks, as it is affectionately called by fans, follows Charlie as he begins his freshman year of high school.  It takes place in a suburb outside of Pittsburgh. I think it's cool having seen the area in which the book takes place in real life, but it honestly freaks me out a little when things like the Fort Pitt Tunnel are mentioned so nonchalantly.  It gives me those weird, "Hey, I've been there" thoughts.
This book doesn't necessarily have chapters but is rather a collection of letters that Charlie has written to his "friend" (meaning the reader).  It almost reminds me of a diary of sorts; Charlie writes his feelings about what goes on around him or anything else he might be thinking of at the time.
Being an awkward freshman who loves to read and write — another relatable feeling — Charlie never mentions friends his age.  In fact, some of the only friends we see him communicate with are two seniors, Patrick and Sam, who are half siblings. Charlie is quickly adopted into their group.  
Everyone to whom Patrick and Sam introduce Charlie agrees that there is something special about him.  It isn't until they take him to a party that everyone finally determines how unique he is.  He's a true wallflower, a phrase which gains meaning as the novel continues.
Although I do detest the banning of books, I can see how some may be offended by Perks.  While some of the other books I've reviewed, such as The Kite Runner, have had similar content, mainly of a sexual nature, it usually adds to the educational purpose of the book.  In Perks, Chbosky uses some pretty explicit imagery, and characters smoke, drink, and do drugs, which I realize is not a norm any adults in our lives want for us.
Besides this, The Perks of Being a Wallflower is definitely one of my favorite books I've reviewed this year.  It was a very reflective read for me as I think about finishing high school, but it also had really insightful comments on society as a whole that were very thought provoking to me.
When I told peers and teachers that I was reading Perks for this month's Banned Book Club, almost everyone said something akin to, "Oh, I love that book," or "I'm so glad you're reading it," and I can certainly see why now.
If you have any interest in looking back on your high school experience or if you just want a quick read to kick off the new quarter, The Perks of Being a Wallflower is definitely the book for you.  And if you've already read it, check out our April banned book, Bridge to Terabithia by Katherine Paterson, or try one of the previously featured books.
If none of that tickles your fancy, keep an ear out for the date of the next Library Club meeting, where we'll be continuing our ceaseless quest to make the Library look less dull.  Although anyone is welcome, we're really looking for some juniors to carry the torch after our group of seniors head out into the world. And while we're on the topic, I'd like to congratulate all my classmates on making it to our last quarter at NA.  It's been a fantastically wild ride, and I'm already looking forward to hearing about your adventures during Winter Break 2019 reunions!
About the Writer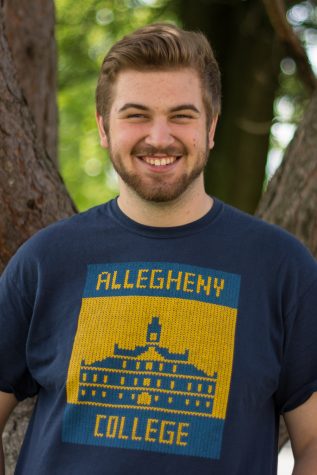 Roman Hladio, Reporter
Roman is a senior at NASH.  Along with his favorite hobby of bingeing podcasts, he enjoys wasting time with friends, listening to Gordon Ramsey yell at...